This topic pops up almost every week, so I am going to post now some pictures of some realy good replicas for woman. People which know me know, that I own a lot of watches and sometimes I need to buy a new one for my wife which makes life much easier.
During my Rolex hype I got a nice MBW Explorer I. This watch has ETA movement and is now about 6 years old. It has scratches on the bracelet and looks like a Rolex which was worn every day.
After my Rolex Time came my Panerai time, at the peack I owned 9 PAM's, so I had to get 2 for my wife. Both are the 40mm PAM's and got modded with lume by vaccum.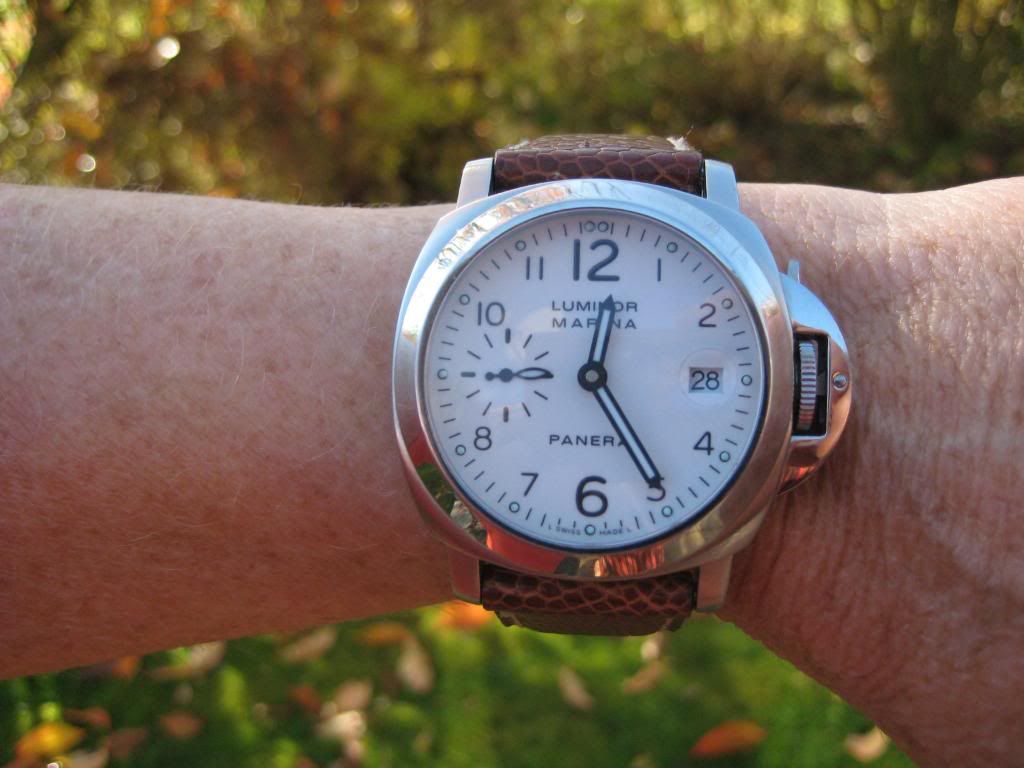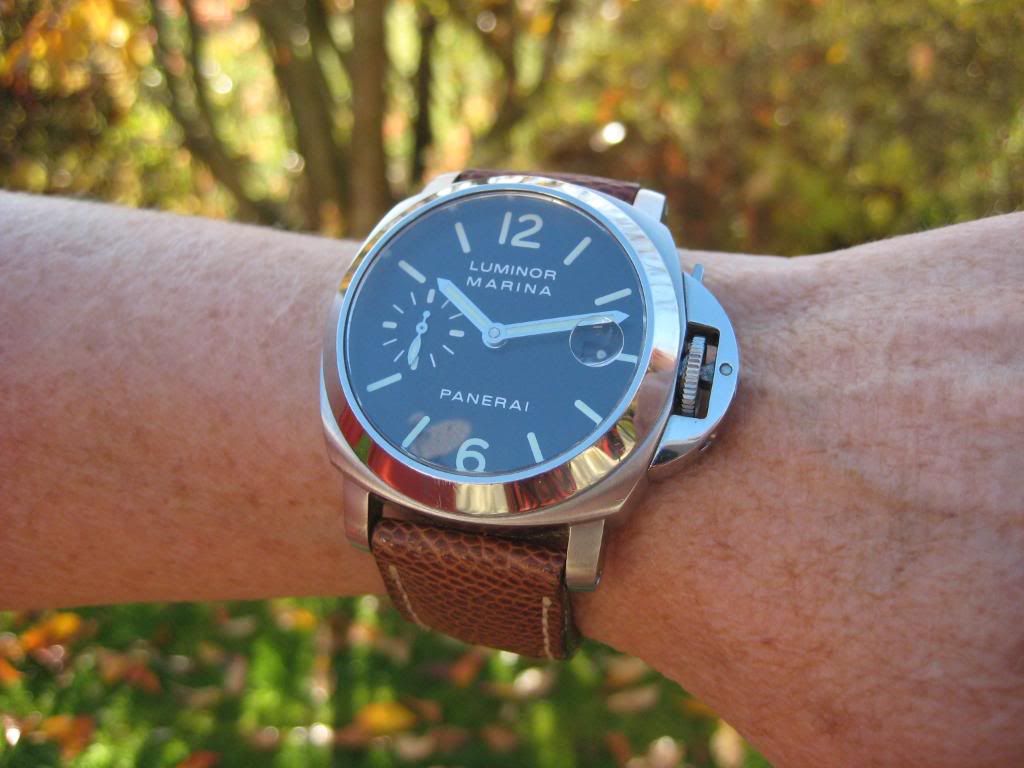 During my vacation in Thailand 3 years ago we picked up a very cheap Cartier with quartz movement, my wife loves it and she got a ot of complements for that watch. There is no difference to the Gen.
I am also taking my wife with me playing Golf on the weekend, so the Tiger Woods Tag was a must......
2 years ago, my second trip to Thailand and a visit at the famous MBW store, I bought hear a Patek. The watch has an Eta movement and MBW quality.
Since this time my wife was very happy with her collection, I always could buy a watch every month, not so my wife. She would go for shoes.
Begining of this year I got hear a Channel J12, also a very nice watch you get for the money. All black ceramic and very comfy to wear. This is the version for 198 USD with all Ceramic bracelet. The quality is as good as the more expensive version. I got the quartz model, also availabe with ETA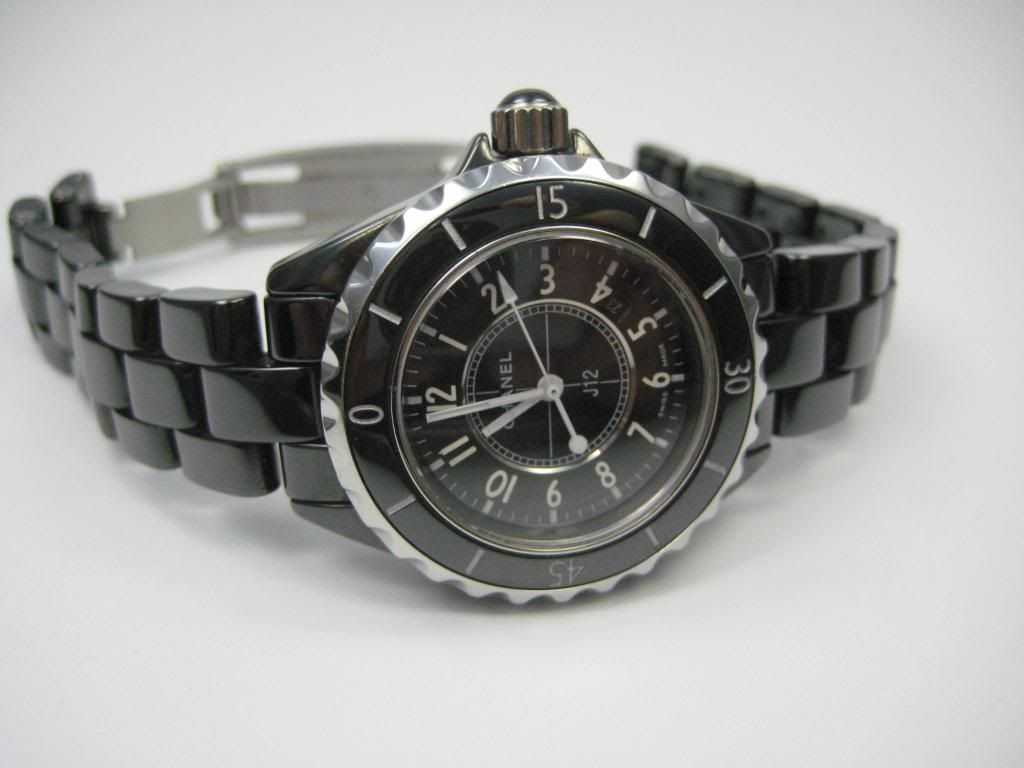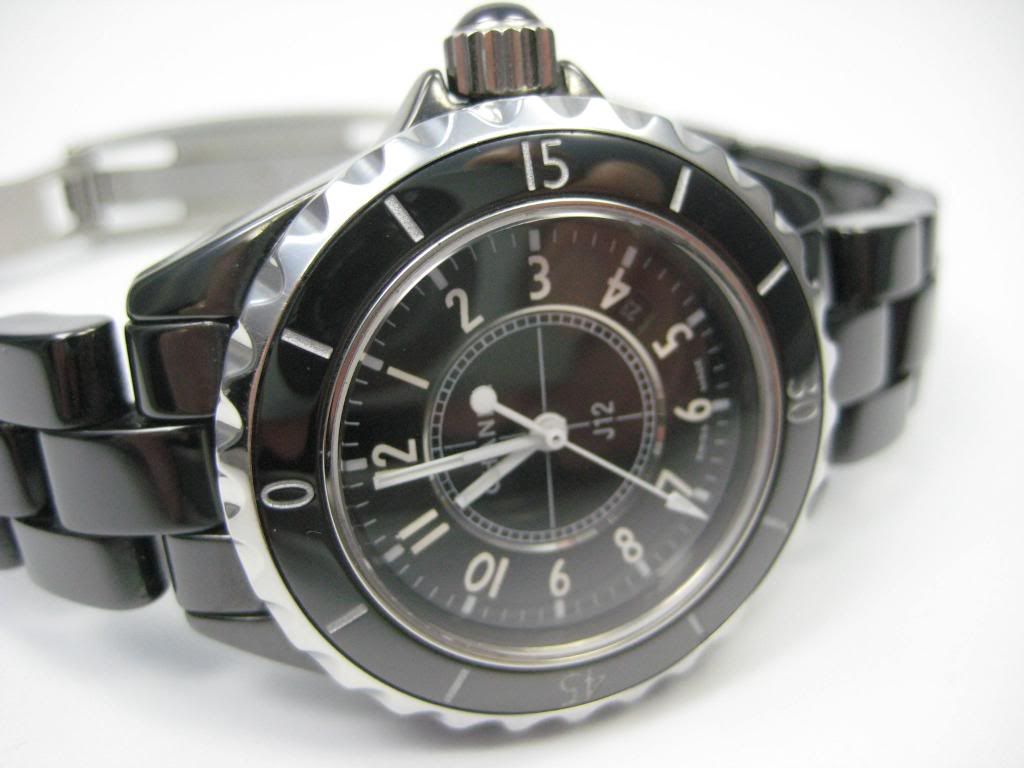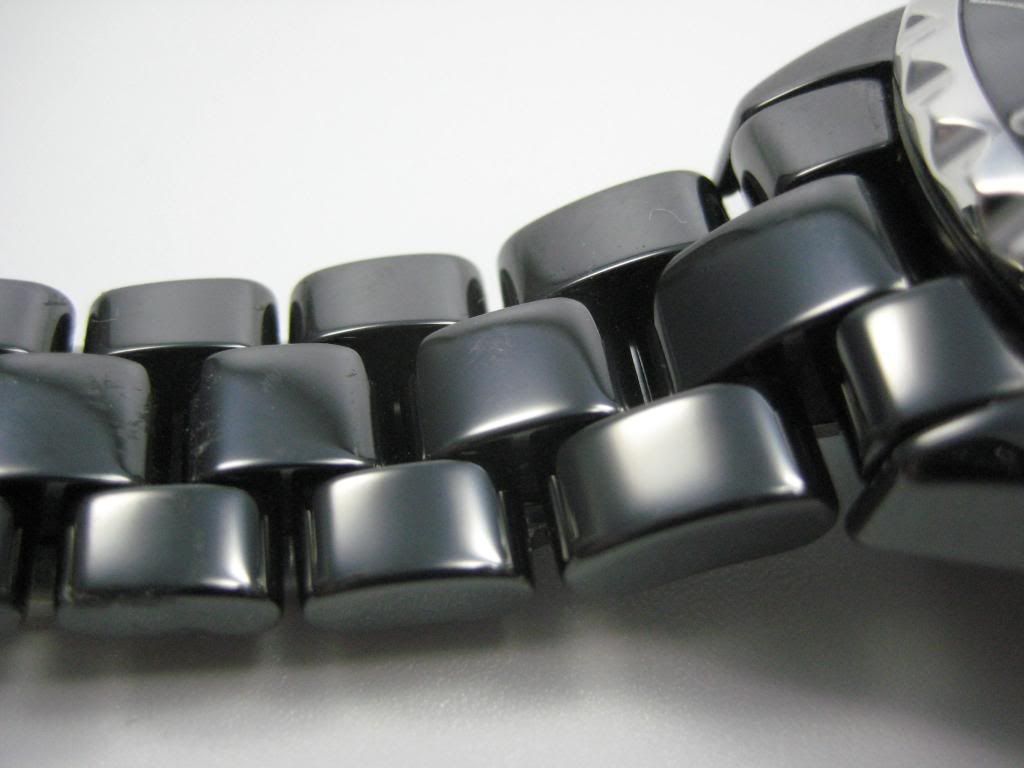 Clasp is like the gen
Until.....mh.....We went to Basel. I love the HBB's and spent 1 hour on the HBB booth, my wife tried on the woman HBB and all she said was, what a beautiful watch.
She wanted one, but I am not going to buy a 20 000 USD watch for here, sorry..., no way.....I would do so if I would have the cash, need to say this :skeptical:
This was the one she tried on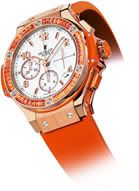 Then 2 month ago the ladies HBB came out and 2 days later it was ordered. Took me 2 seconds to confince here to get a new watch.
From all watches she has, this is the best. Comes with Swiss quartz.
By the way, woman or girls want quartz, just the opposide of what we want.
Here are some pics...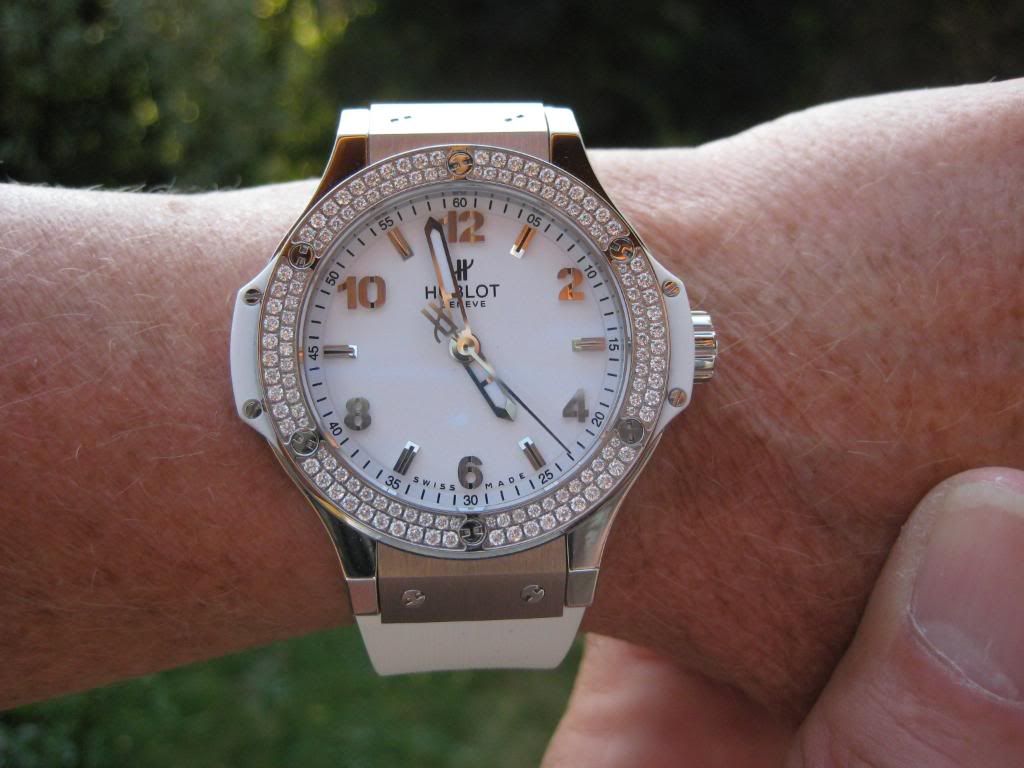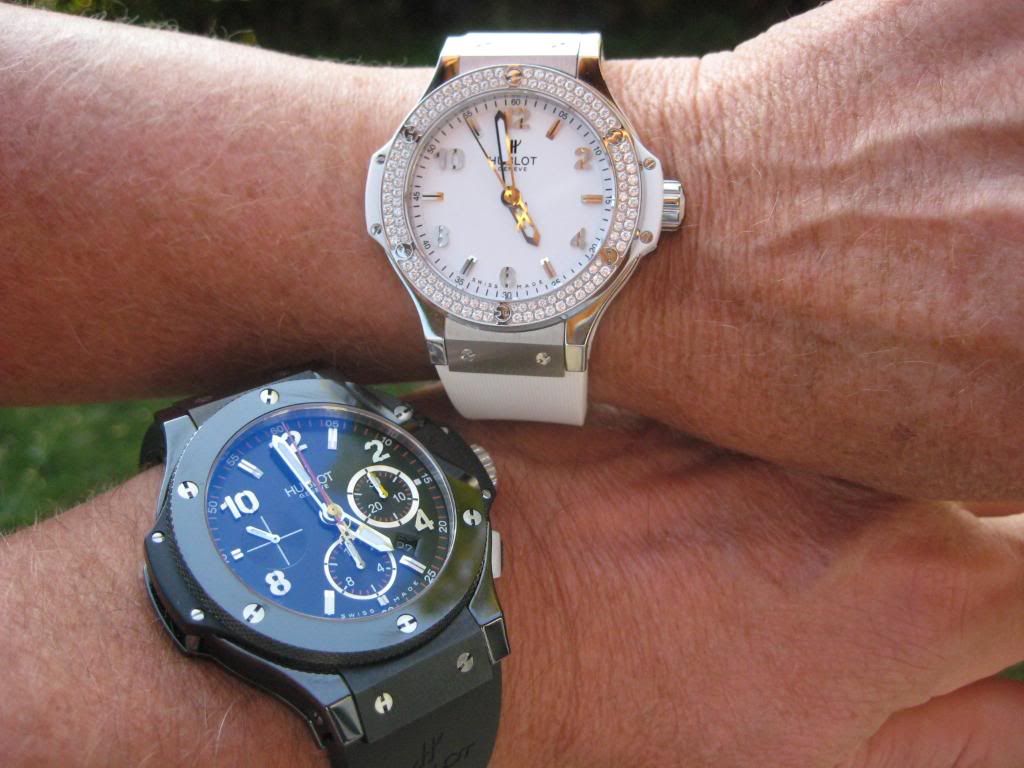 and here is the latest buy, got this from pix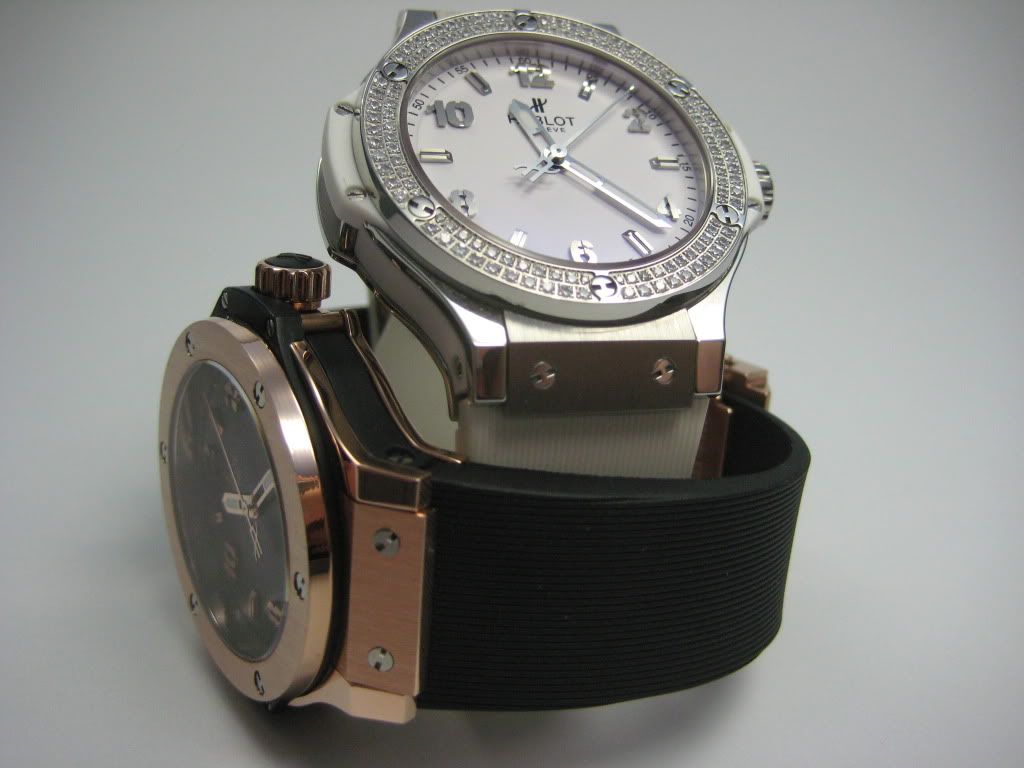 NEW 2011 additions...just arrived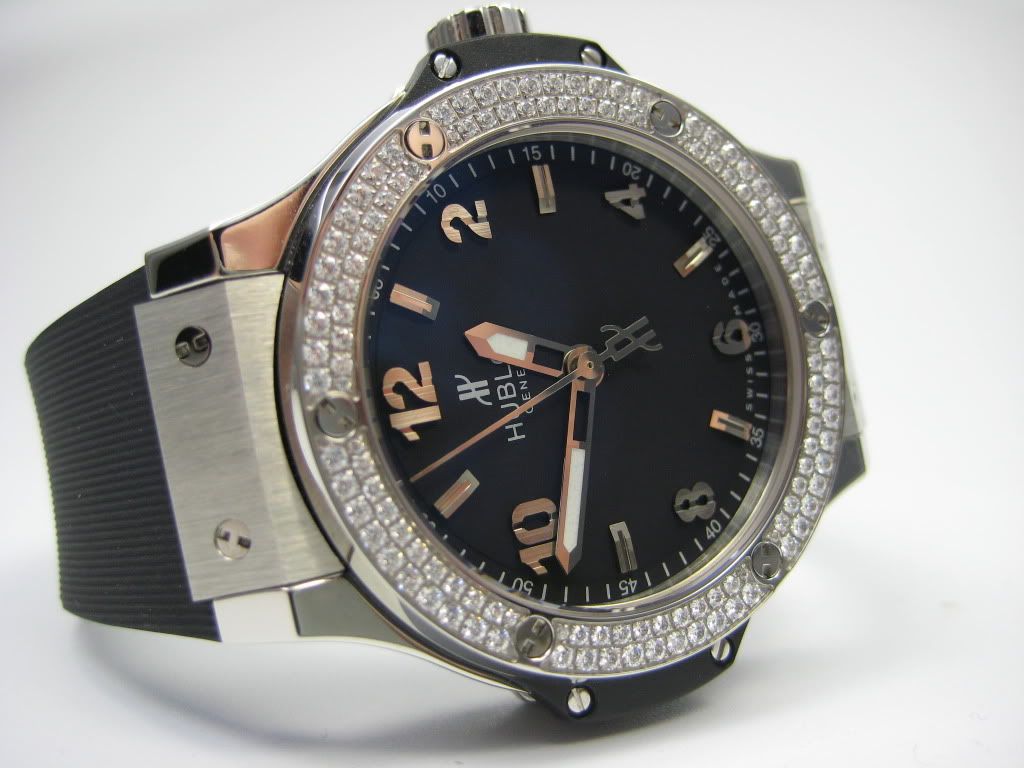 and of course an AP