Here is a review of a watch that I have been waiting on for a few months now. As soon as I heard they were doing a 1:1, I knew I had to pick one up. When I opened the package to this watch I was really impressed. This watch is a lot different the the regular Chronograph's that have normal Subdials. That is my favorite part about this watch.
I've held the Gen Several times before I bought this one. When I tried this one on, I was very impressed with the weight. It felt perfect. (weighs in at 205 grams). Looked perfect too. I was amazed!!
I know you guys are going to think I'm nuts, but I wanted to see how close this thing was to the Gen, so I went to the jewelry store I do a lot of business with, and was able to compare them side by side. When I first went into the store, my normal sales person saw the watch, and he was upset that I didn't buy it from him. So I started to play with him, telling me how I got it from this other store that sells Tag, and so on. He asked to see it, and I got really nervous. He took the watch from me, clean the glass, and started to tell me how nice of a time piece this is, blah blah blah. Then I told him. His Jaw hit the floor. He started looking the watch over up and down, and he too was amazed. He got the store manager to come look at it (he also knows me well), and he swore it was real. They could not believe that this watch had been Rep'd This GOOD!!!
So after laughing for a bit, I had him get the Gen out of the front window of the store so I could look at it. I think if there wasn't soo many people in the store, I would have been able to take some side by side pics. Anyway, heres what I noticed....
Similarities:
Feels like same exact Weight and Size
Sub dials looked like they were in the correct spot
braclet looked identical
Clasp Works just as smooth as the Gen
Real Saphire Crystal
Differences:
Biggest mistake I found, was on the rotor stamp. It is marked Caliber 16, when it should say Caliber 17. Whoops:
Gen hands Have Lume, Rep Hands do not.
AR is a Very slightly different Tint. The AR is very good, and unless you had them side by side like I did, you could never ever tell.
I think the Tag logo on the Dial is a little off center. This is probably just a QC issue. Maybe its just my eyes.
Date Wheel is a little further recessed than the Gen. However, it does not stand out like a sore thumb because the Gen is also recessed, just not quite as far.
Overall, I think I would have to Rate this Watch a 9 out of 10. Its a VERY VERY.
Here are some Pics. I went and bought a Camera today, just to do this review on this watch, because I just couldn't get my other cam to take good pics. I still need a little practice, but I hope this gives you guys an idea of how nice this watch is.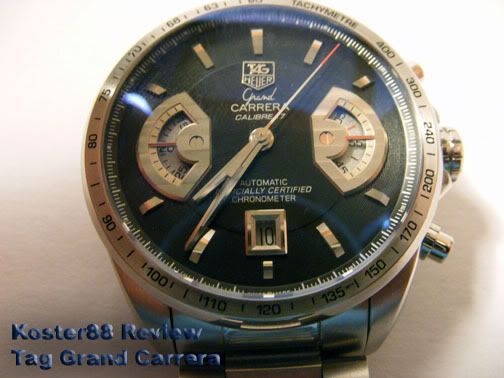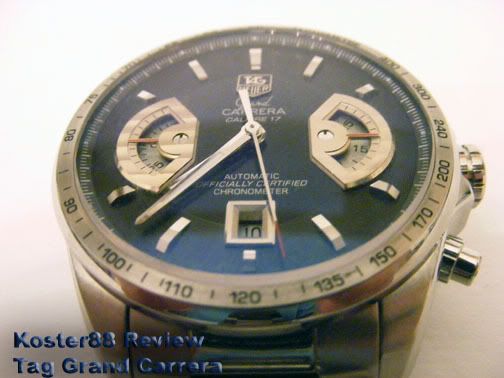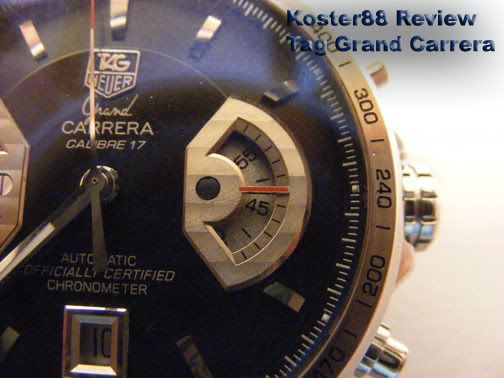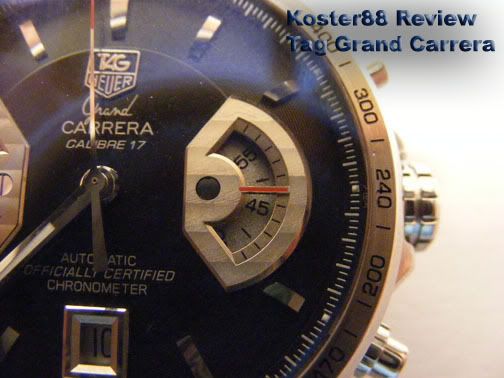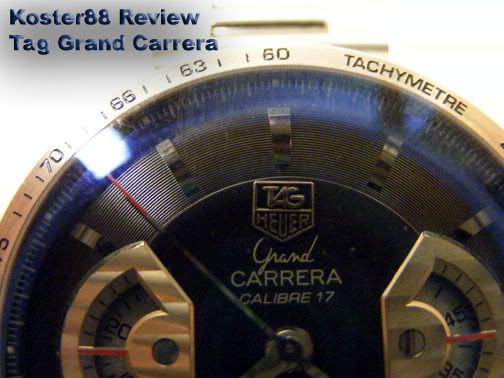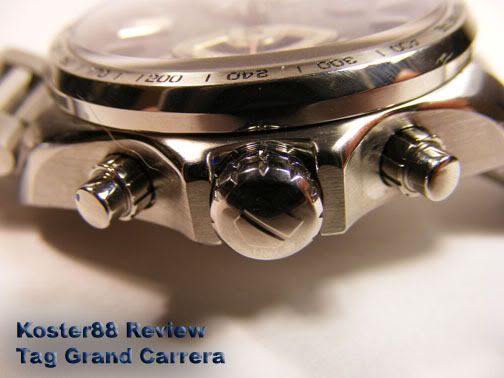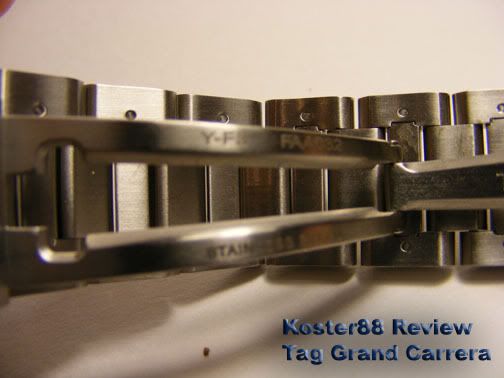 --------------------------------------------------------------------------------
Looking for a car that's sporty, fun and fits in your budget? Read reviews on AOL Autos.