Posted these pics in a reply to another thread here but figured that since there seems to be a lack of reviews for ladies reps, it couldn't hurt to post up a thread here as well.
The Tag Heuer Formula 1 for the ladies is a nice looking watch. I just got this one for the wifey along with a Tag Link. She seems to take a liking to this one more than the Link (maybe because i couldn't get a bloody jeweller to adjust the bracelet for me)
anyway here's some pics of her watch. sorry no time to edit the pics atm so they're straight from the camera.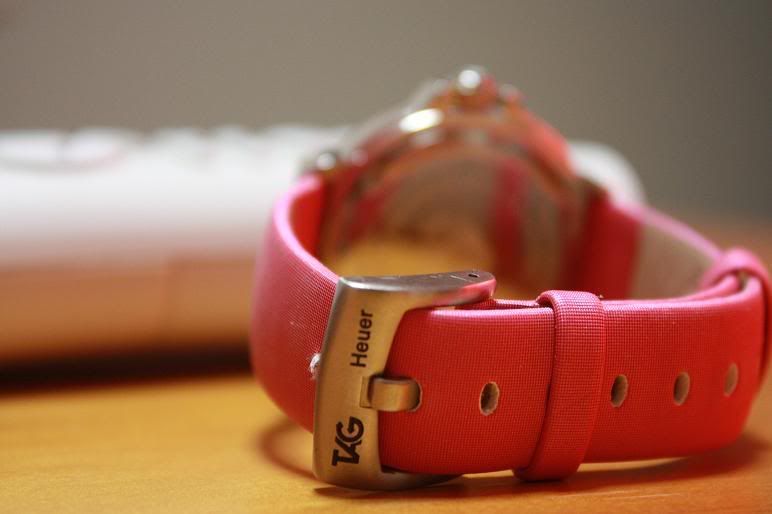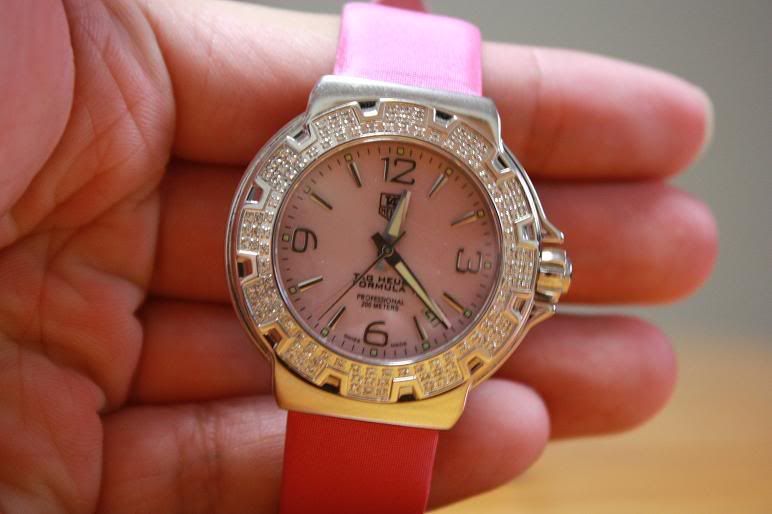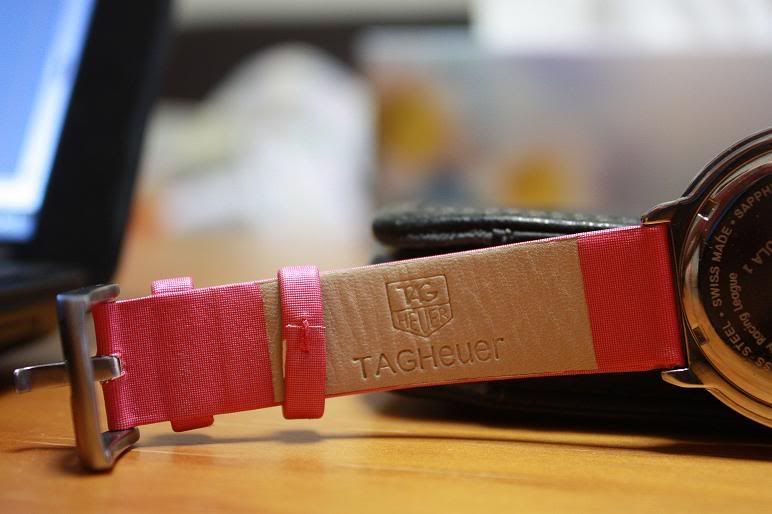 i can't really vouch for the accuracy of the rep but at a glance it seems fairly accurate. even the leather strap has texture. a few things worth mentioning:
- my wife has small wrists so we had to punch an extra hole into the strap which is why the strap looks a bit chewed up
- i don't think the buckle is very accurate with the way 'Tag' and 'Heuer' are imprinted
- in the 5th picture, you can see the leather 'ring' is stitched together.
- also, you can't really pick it up from the pics, but the 'O' in the word 'Professional' is a bit faded. minor quirk but could annoy if ur pedantic. (possible QC issue)
- look at the little yellow square marker above the stick marker for the '10 hour' - half the square is missing and looks 'scratched' off. again barely noticeable and most likely another QC issue.
other than that, pretty good rep. the wife loves it. wore it out for dinner and got a few nice comments