There is a 5 pages thread on this watch. And a lot of bits and pieces. I've put this review together in respect of this very nice rep of a very nice watch.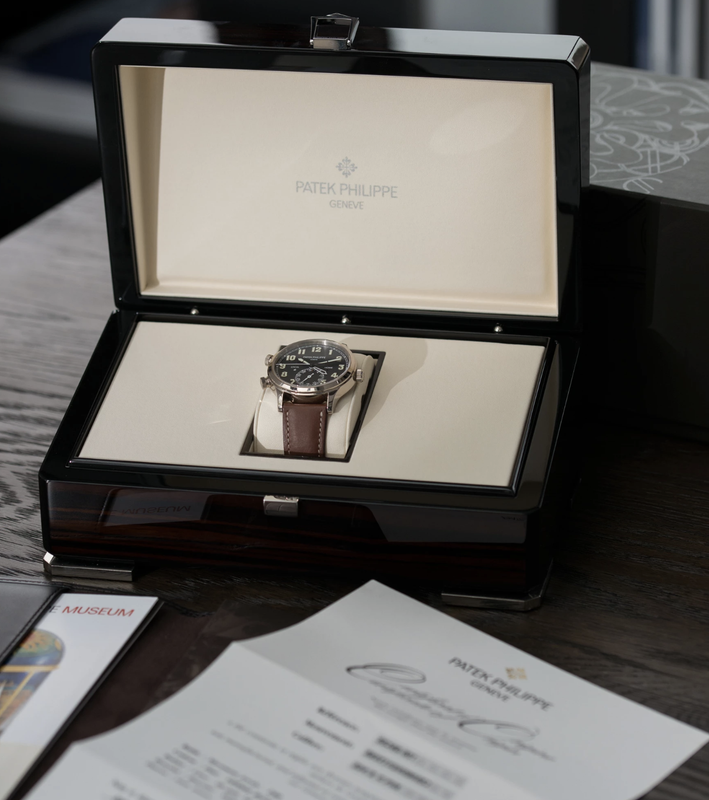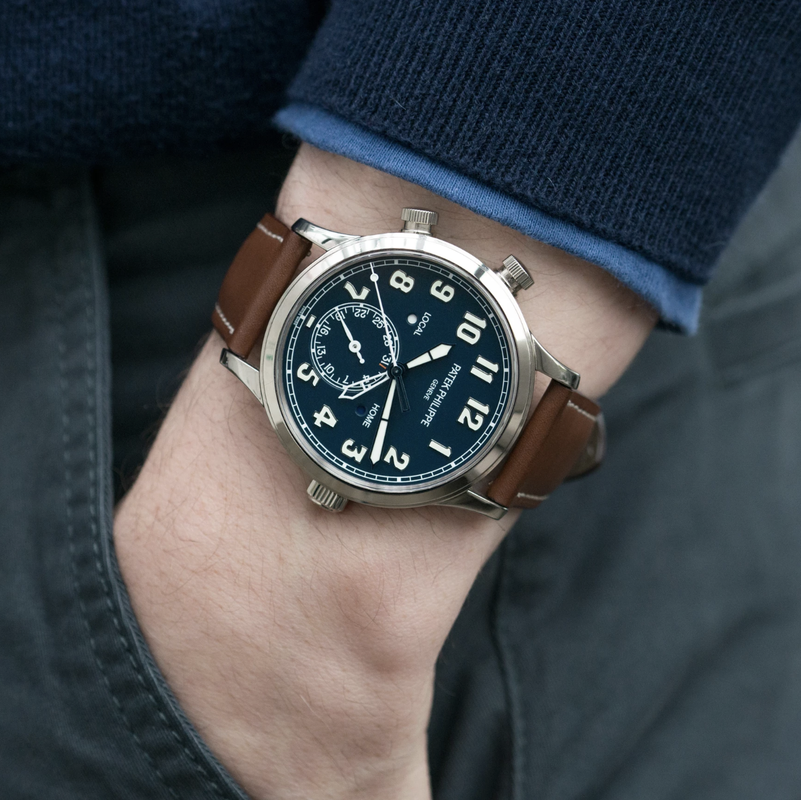 Patek Philippe has a long history of inventions and have the first wristwatch to its name invented in 1868. Although the wristwatch first got popularized in 1904 by Brazilian aviation pioneer Alberto Santos-Dumont, who ordered a wristwatch from Louis Cartier. Not a pilot watch as we know it, yet it was intended for use on his flights in Paris.
The first Pilot Watch as we know it was made by Zenith and used crossing the English channel in 1909.
The 5524G is a watch which divides opinions. It's not in line with the modern or typical classic design of what people associate to PP. Many were surprised that PP introduced a Pilot Watch. Though when looking at the history, Patek Philippe are not unfamiliar with pilot watches.
Patek Philippe have a long history of producing watches used by airforce pilots and officers watches from the world wars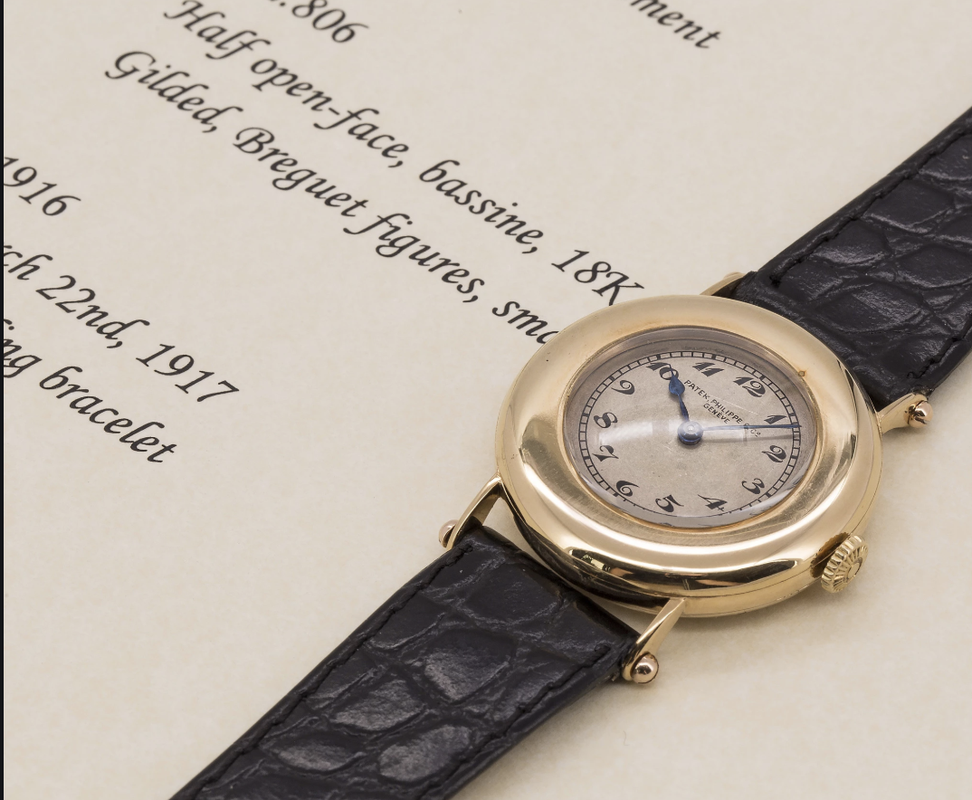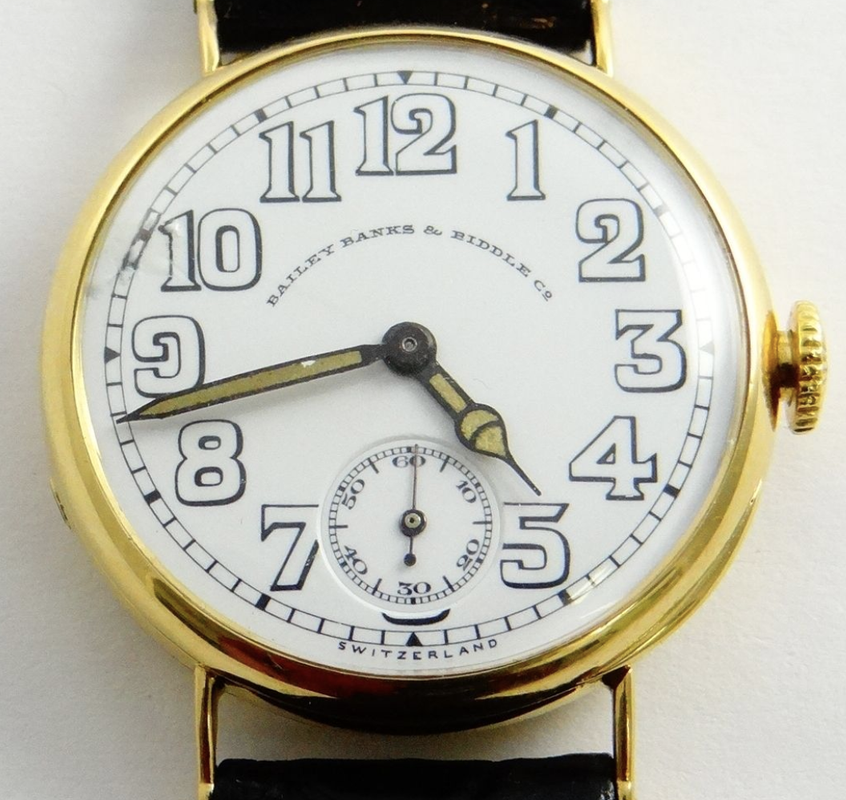 This prototype pilot watch from 1936 was sold for 1.9 million USD in 2009 at Christie's: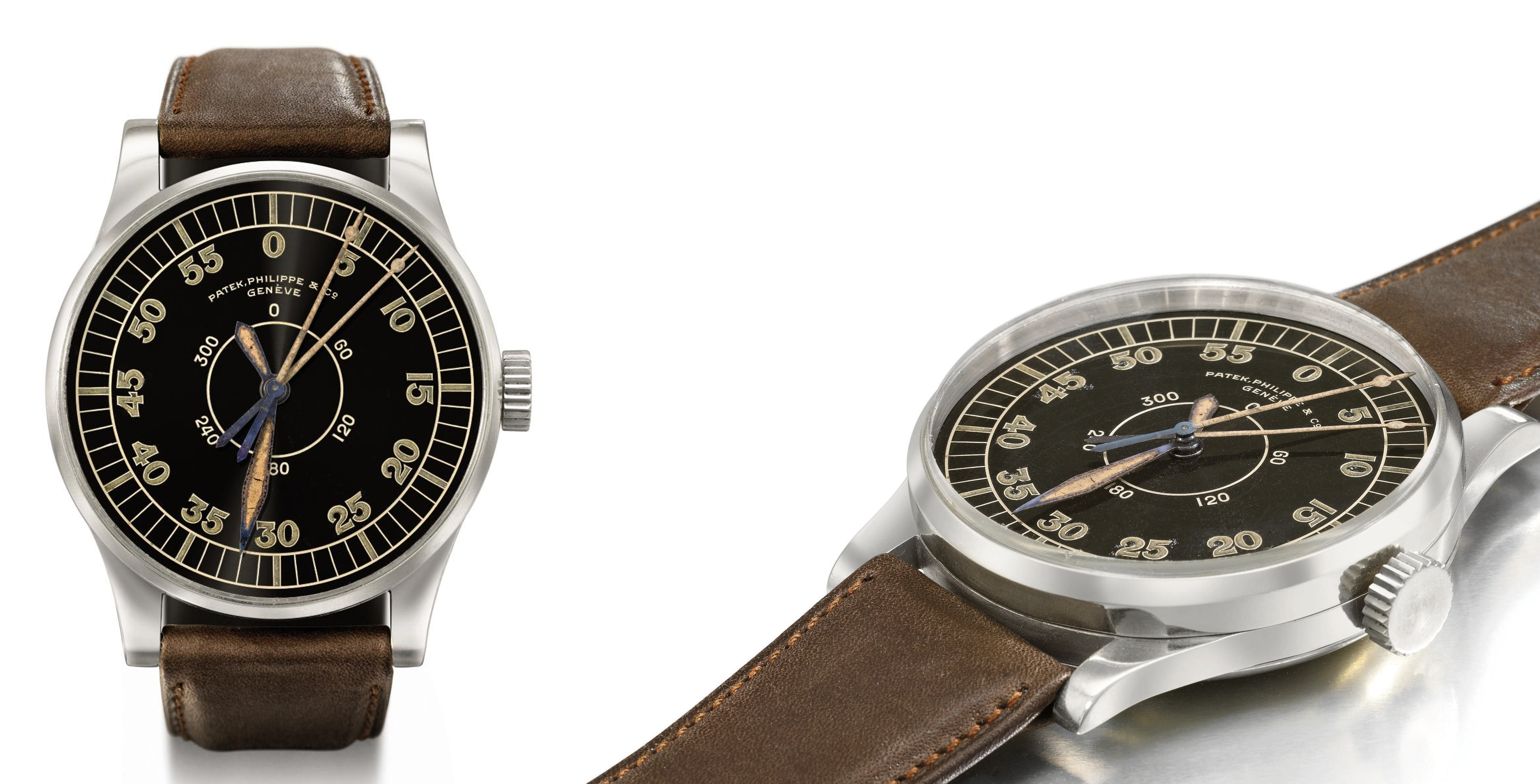 Even though there is a clear historical connection, many still felt that this watch was very un-Patek. But opinions have been changing lately, since its introduction in 2015, this watch has been gaining popularity.
Patek Philippe responded by introducing the limited edition 5522A in 2017, which was made entirely in steel: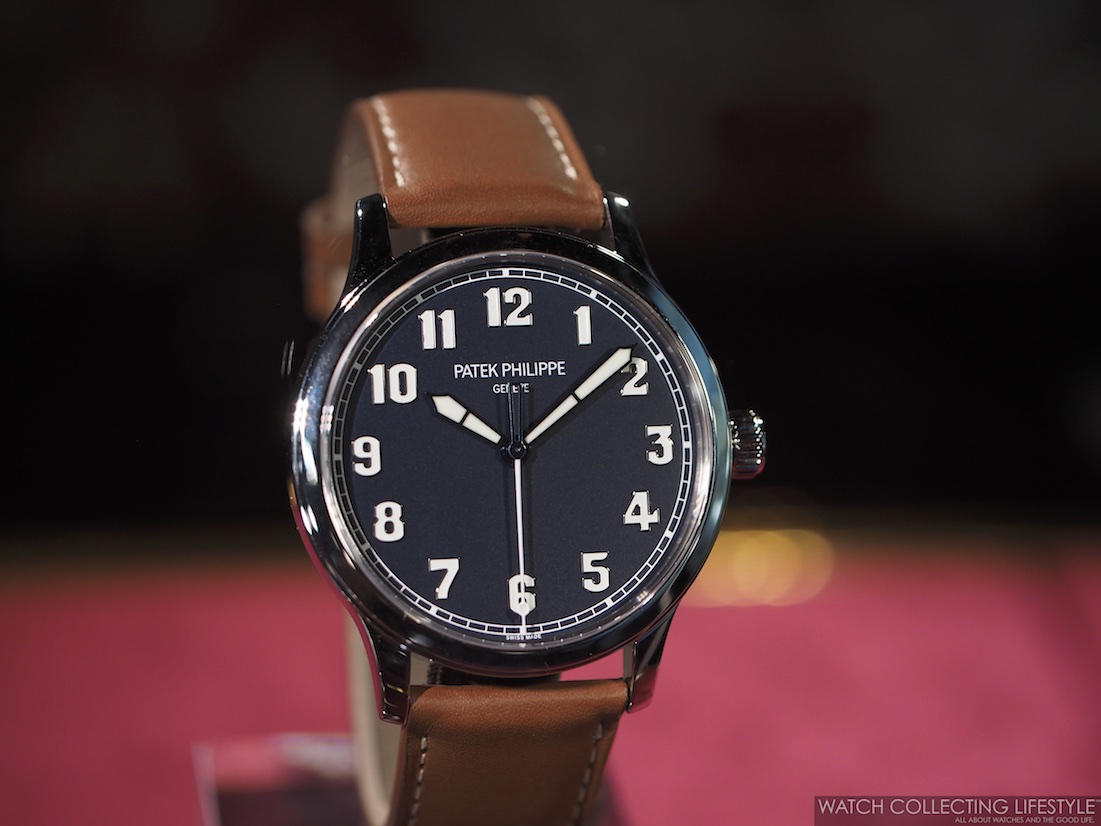 The rosegold 5524R in 2018, and the 5520P in march 2019 which included an alarm function:
They also made a unique 5524T (1 piece only) in support for the Geneva based Children Action. In my opinion one of the most beautiful watches I've seen for a very long time.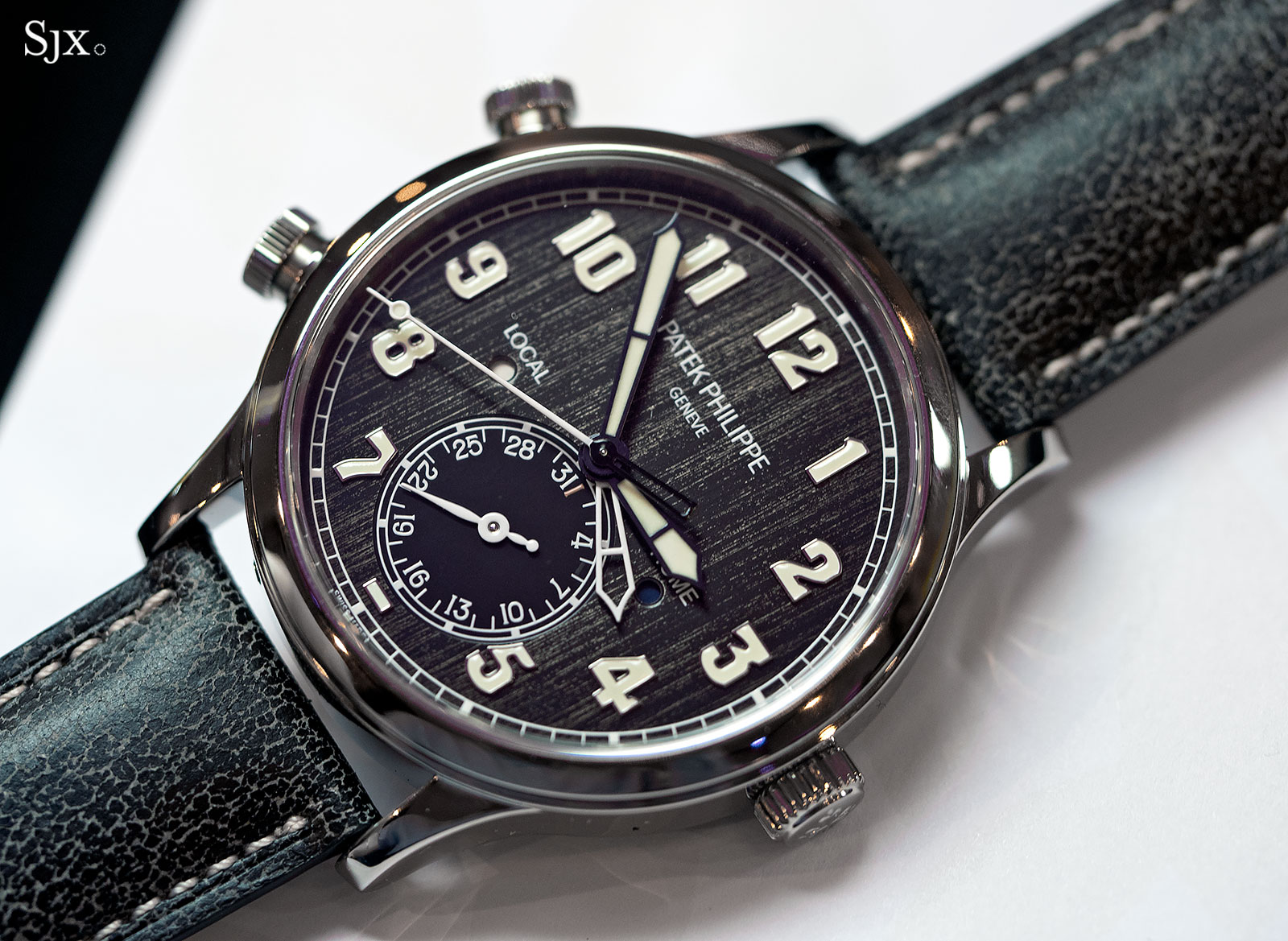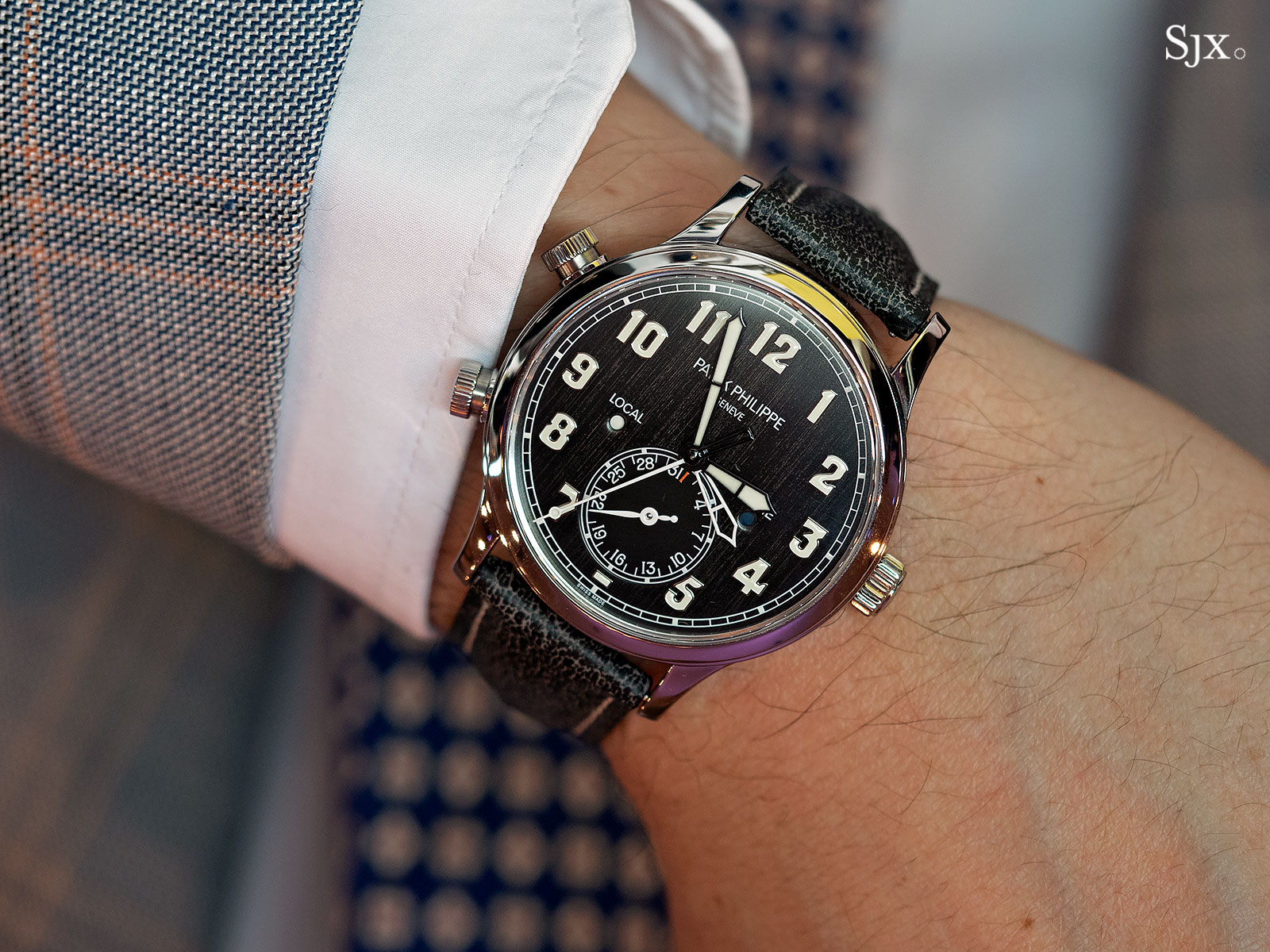 Whether one likes it or not, this watch and the line of design has come to stay.
Facts on gen:
Case diameter: 42mm
Case material: White gold
Thickness: 10.78mm
Lug/buckle: 21mm/18mm
Retail price: 47600USD
Introduced by GRF in June 2019.
Case is made of stainless steel. The diameter is 42mm and thickness is: approx. 11mm.
Lug/buckle width: 21/18 mm (confirmed).
I have seen the gen and the rep looks a lot like it. They've managed to capture the essence of this watch. It has a similar very authentic look to it.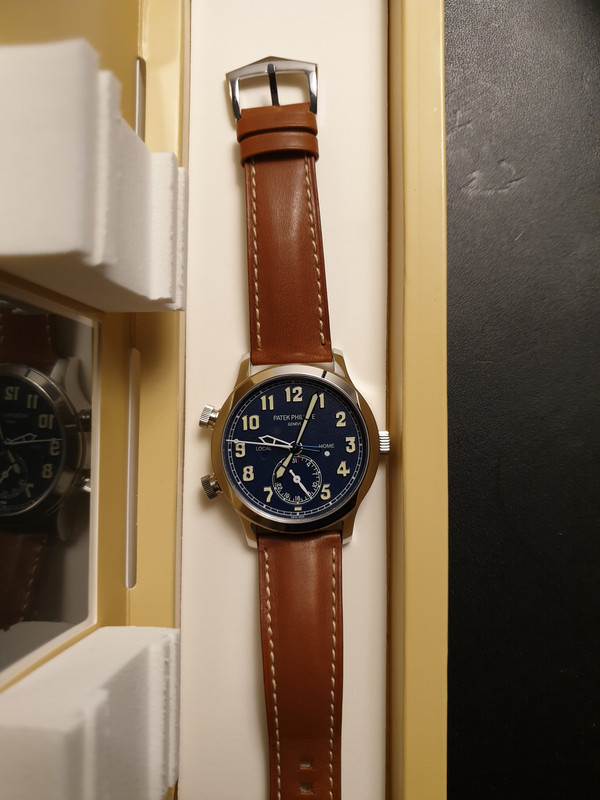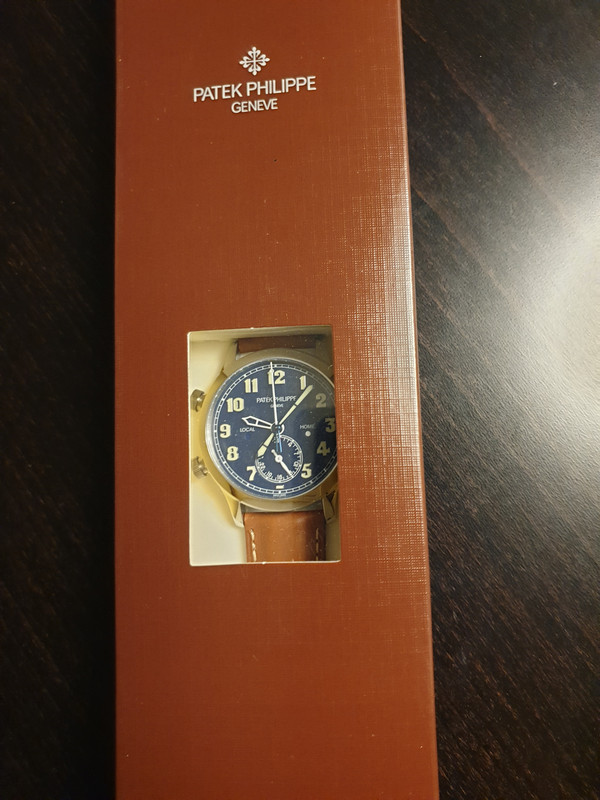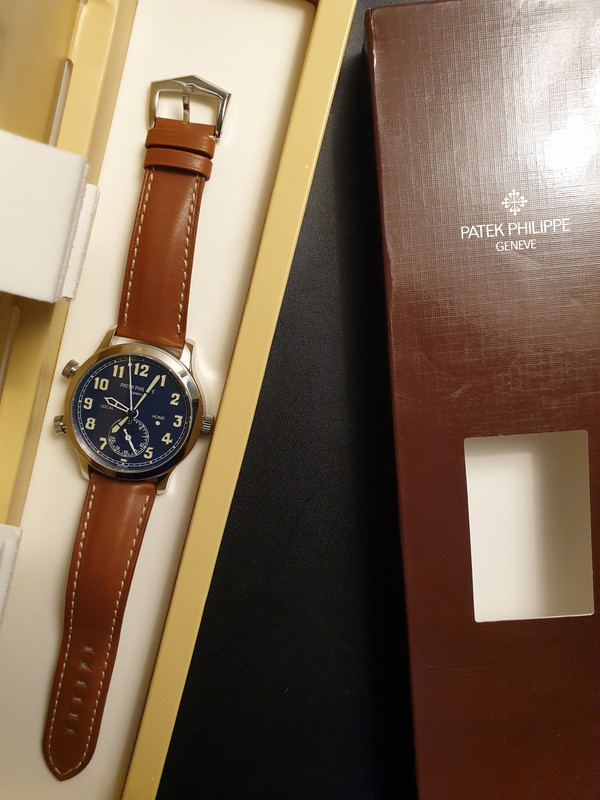 Dial/hands
The dial is very convincing. It has the same nuance of blue – without a doubt. And changes to almost a dark blue/black in the correct lighting. The yellowish hue of the Arabic numerals and font is also very close to gen there is a silver edge. Great work by GRF!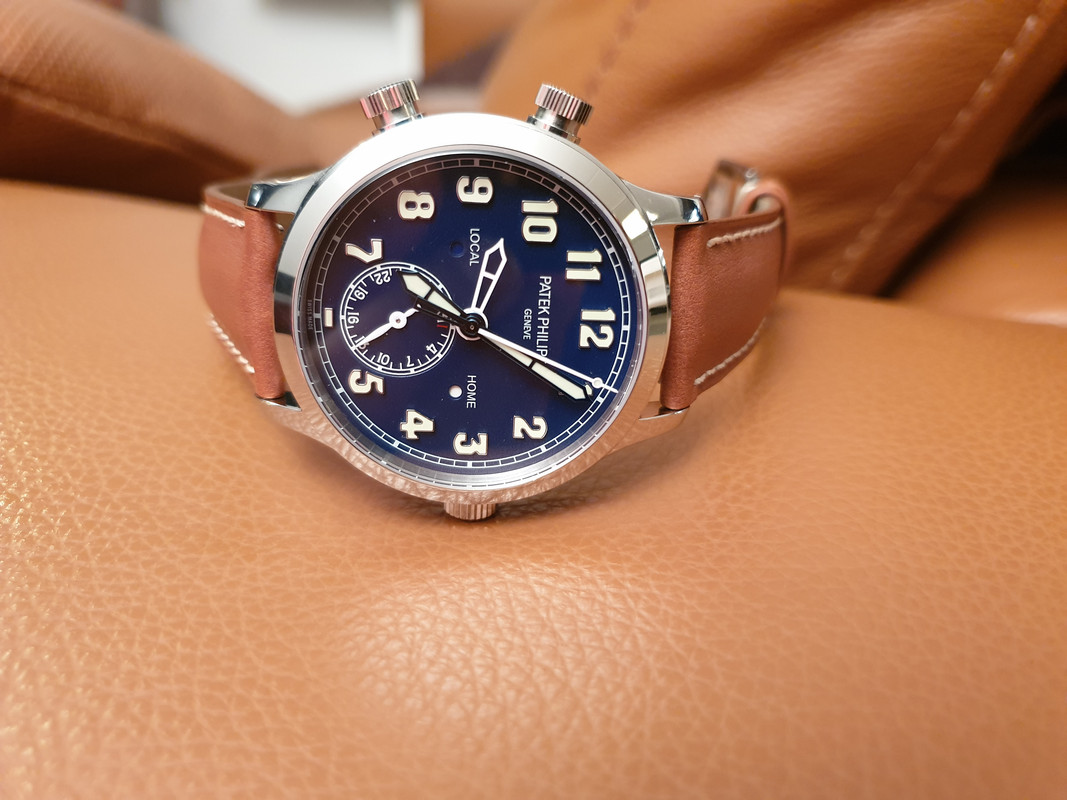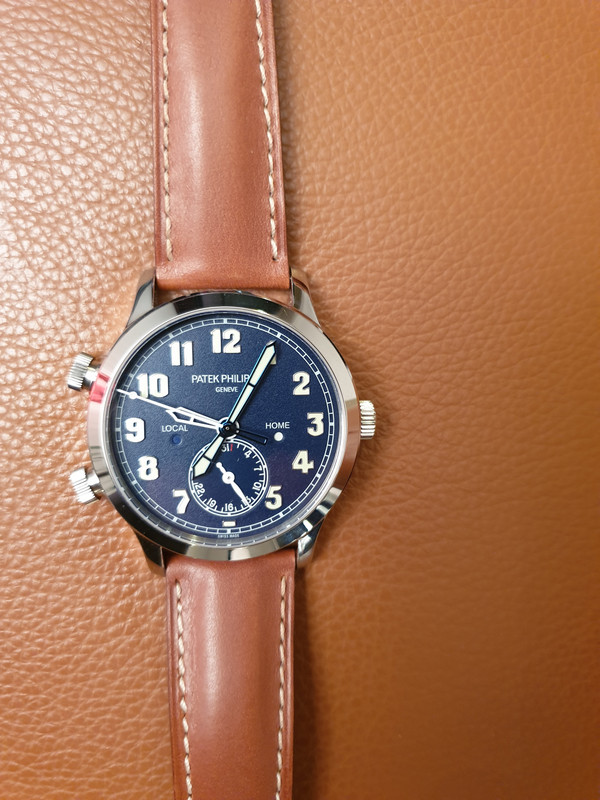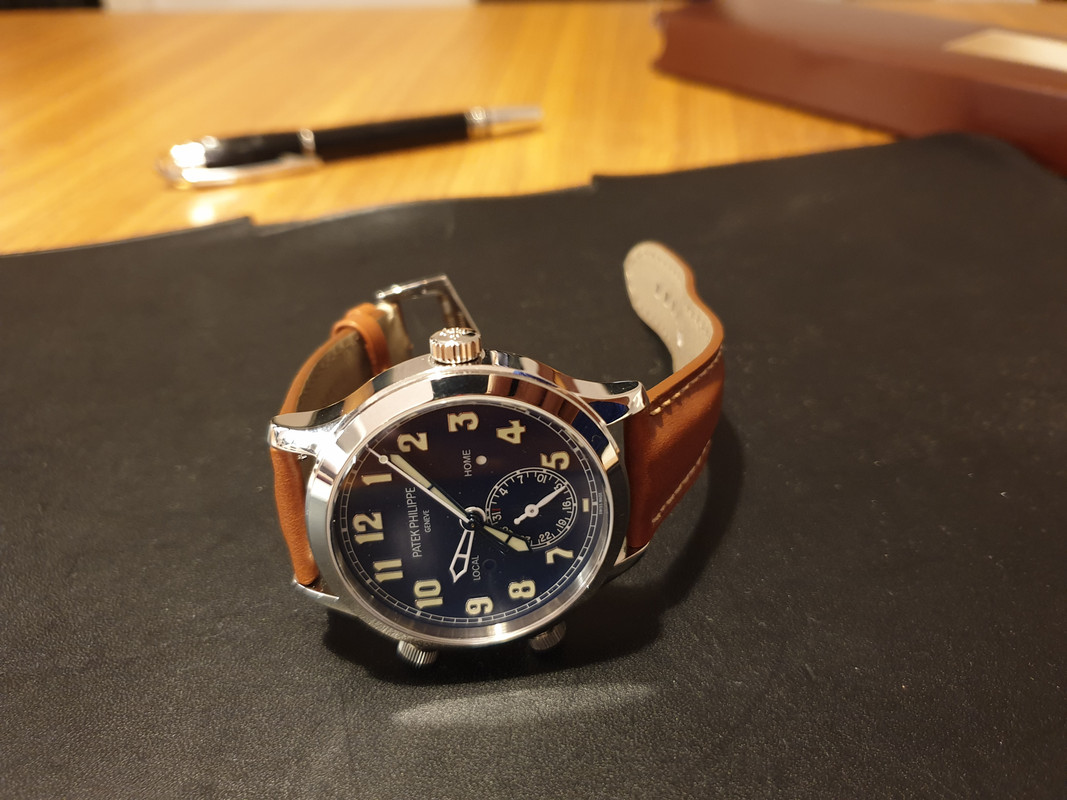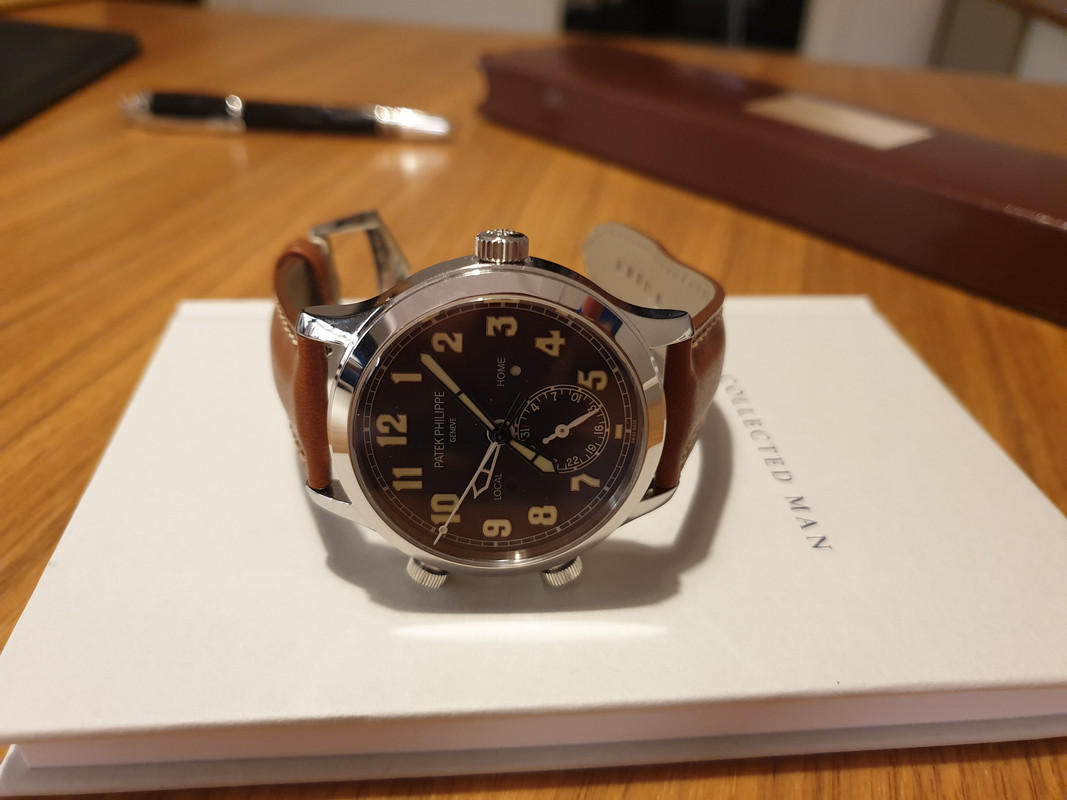 The hour/minutes hands and Arabic numerals are luminated. The GMT-hand is skeletonized. The date hand is white. All the hands have the same color and shape of the gen. There is a difference in the central ring of the GMT hand, it is white, in gen it is blue: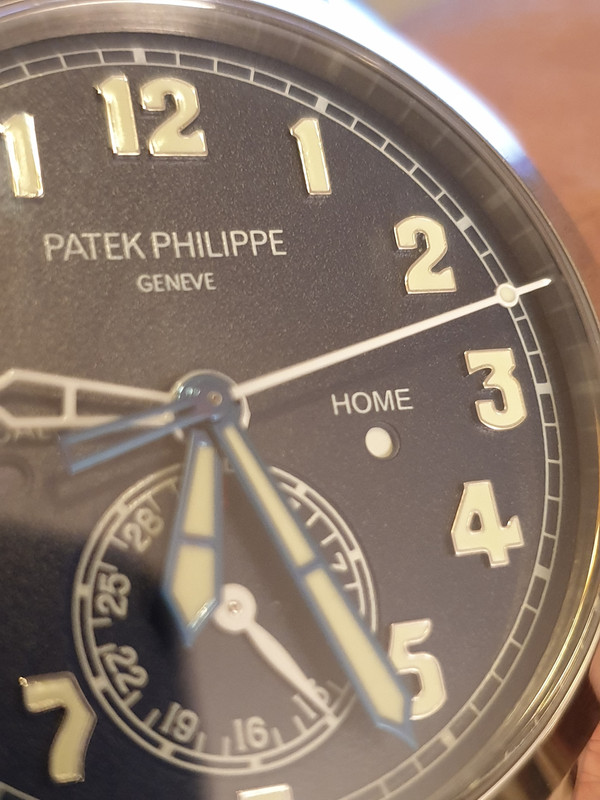 The local/home displays are depressed dots and like in gen they are white/blue.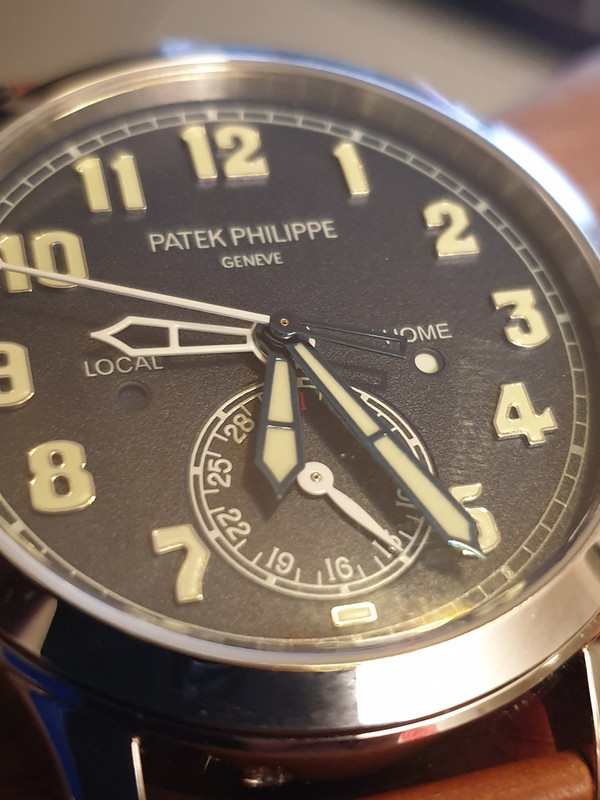 Case
Has a very similar shape to the gen, with a sloped stepped bezel. And lugs are short and downwards curve.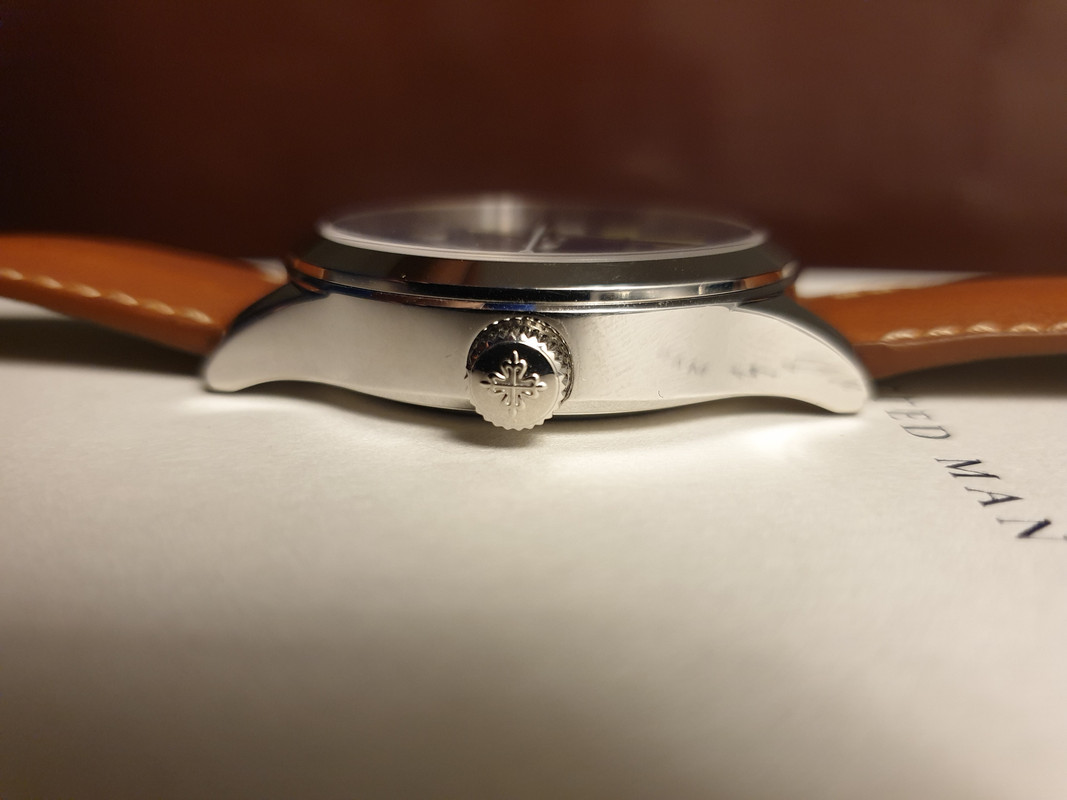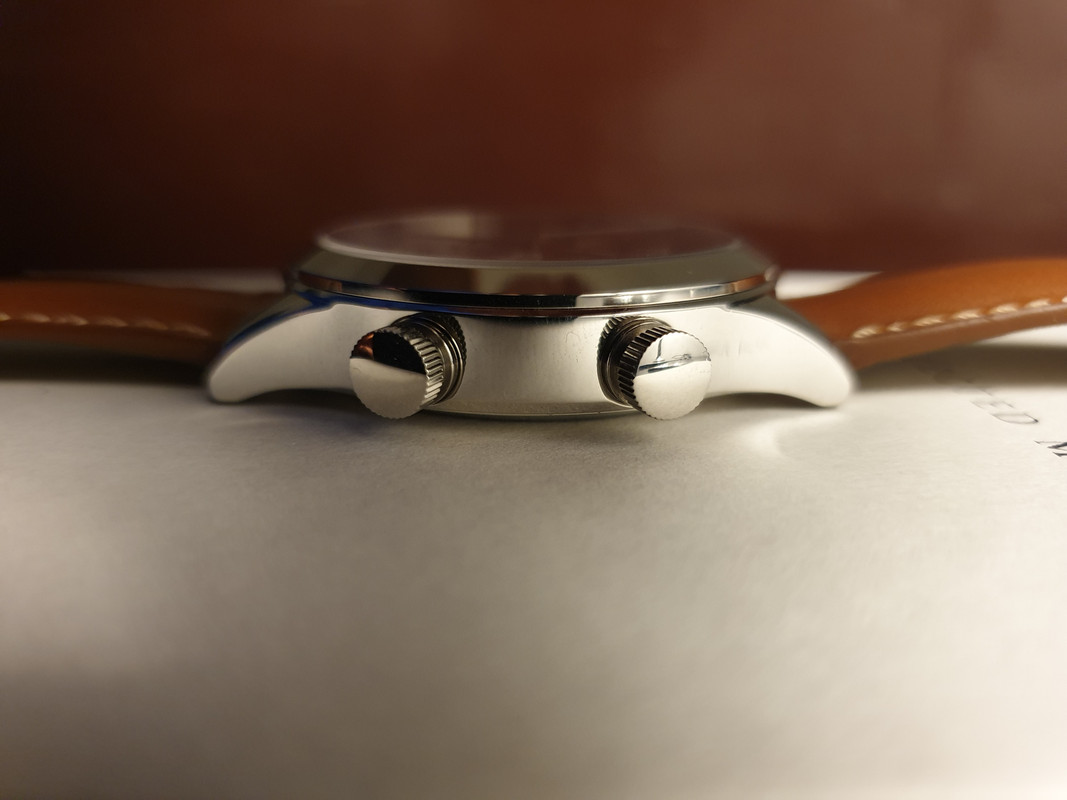 Strap
The rep comes with a black strap. Usually I throw them away as garbage. But this strap is actually okay. I have bought a CF in the gold color the gen comes with. And off course the gen strap is much softer in the leather. The rep strap is also very stiff. Before you wear it you will have to bend it. Maybe give it some leather cream. As a replacement strap offering a different color option I think it is fine to keep.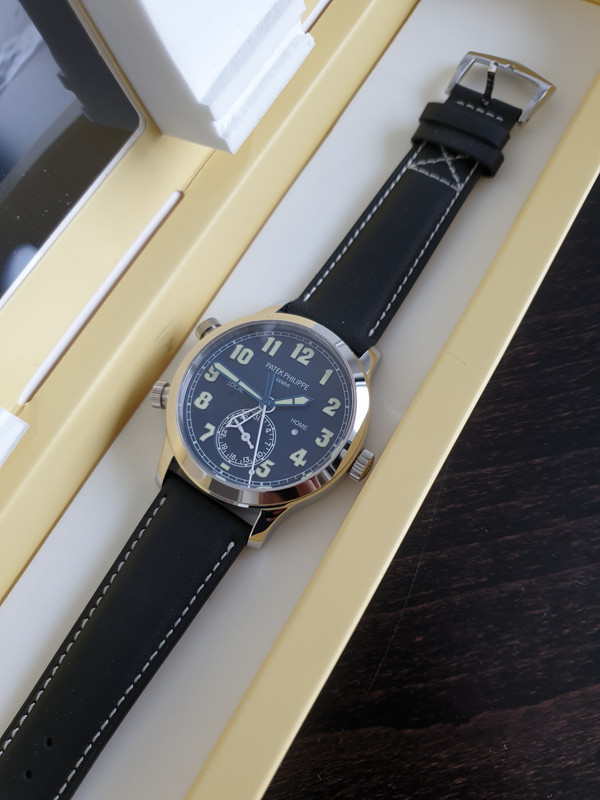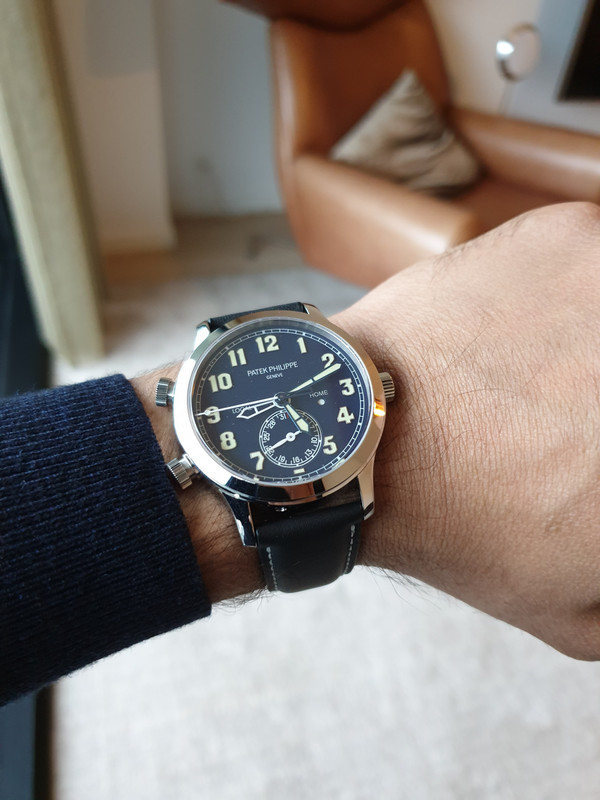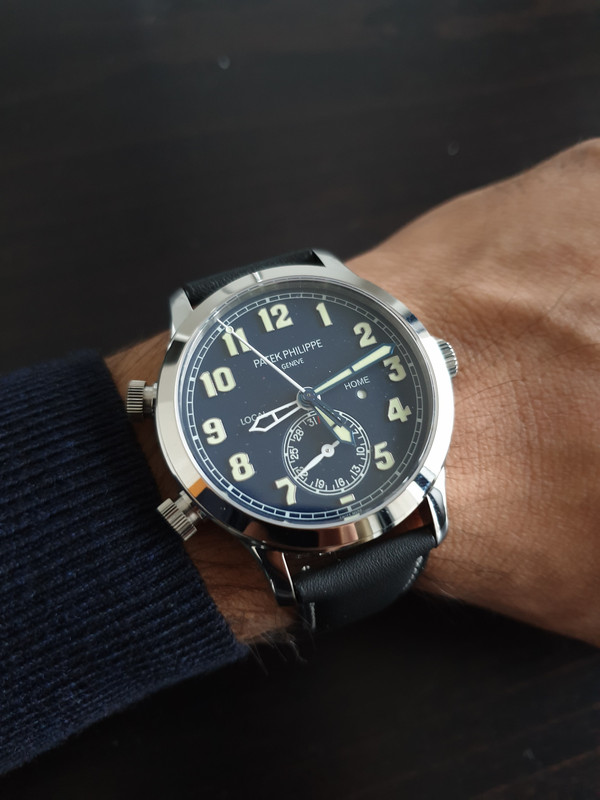 The buckle isn't the same as the gen though. They should've used a bit of resources to get this correct.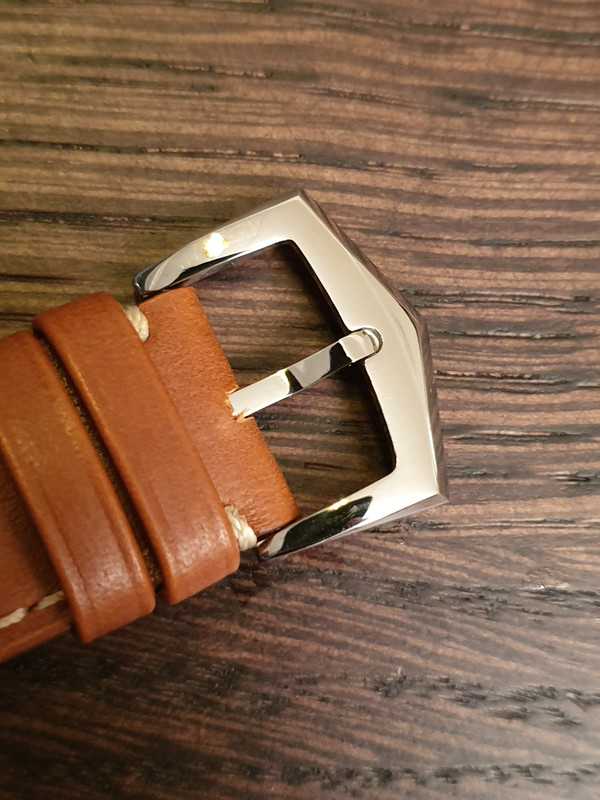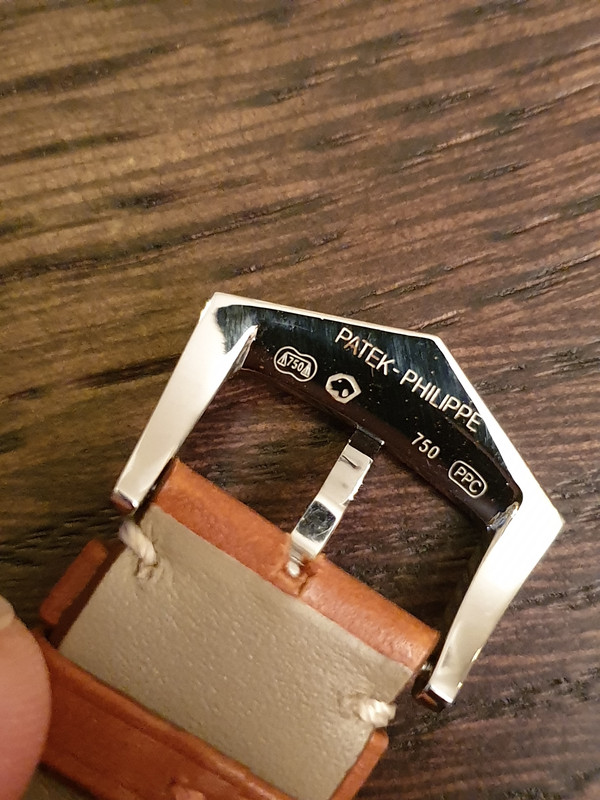 Gen buckle: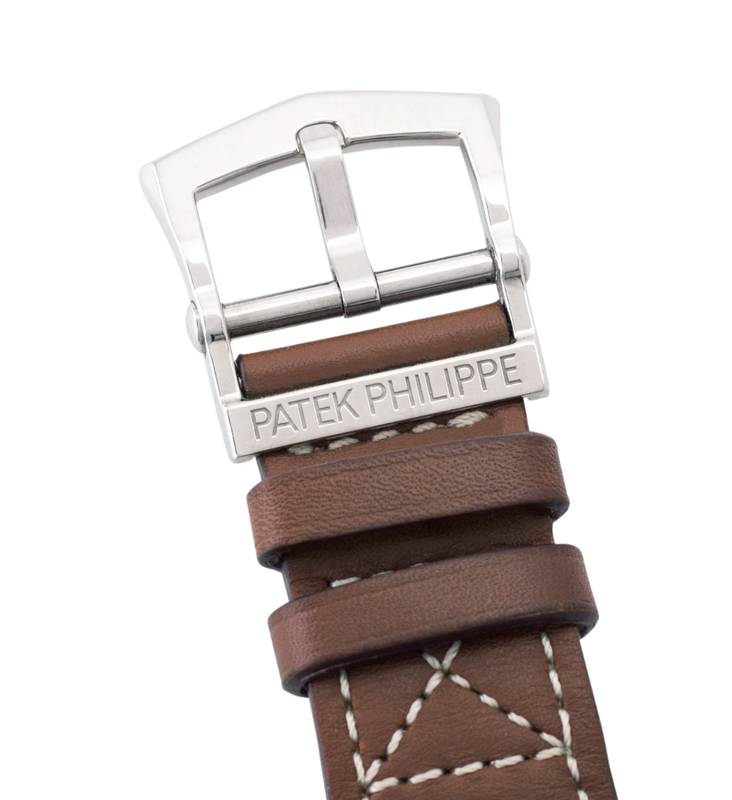 Crystal
Has no AR coating. It reflects a lot and blurs the dial a bit, making it look a bit cloudy. It's not the look of a 50k Patek Philippe. One of the major flaws of this watch IMO: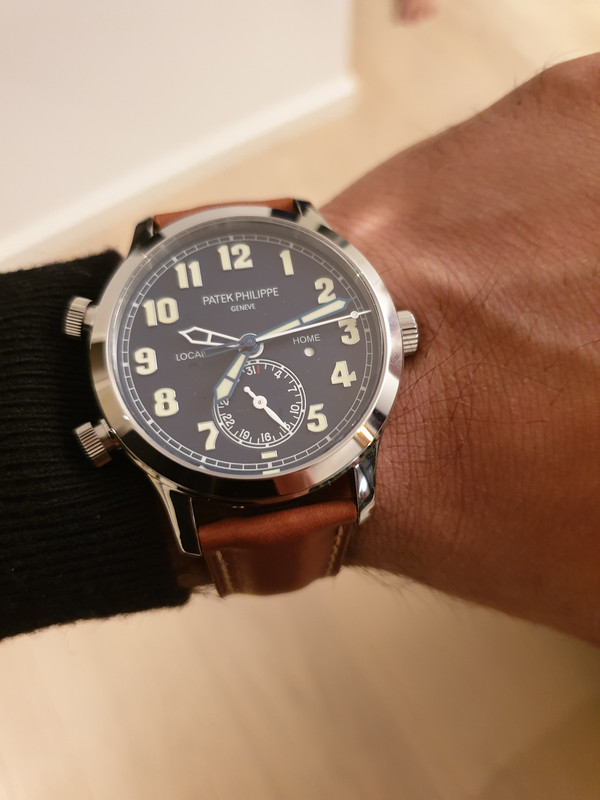 Movement decoration
Decoration is seriously done:
Cotes de Geneve:
It has beautiful cotes de Geneve stripings.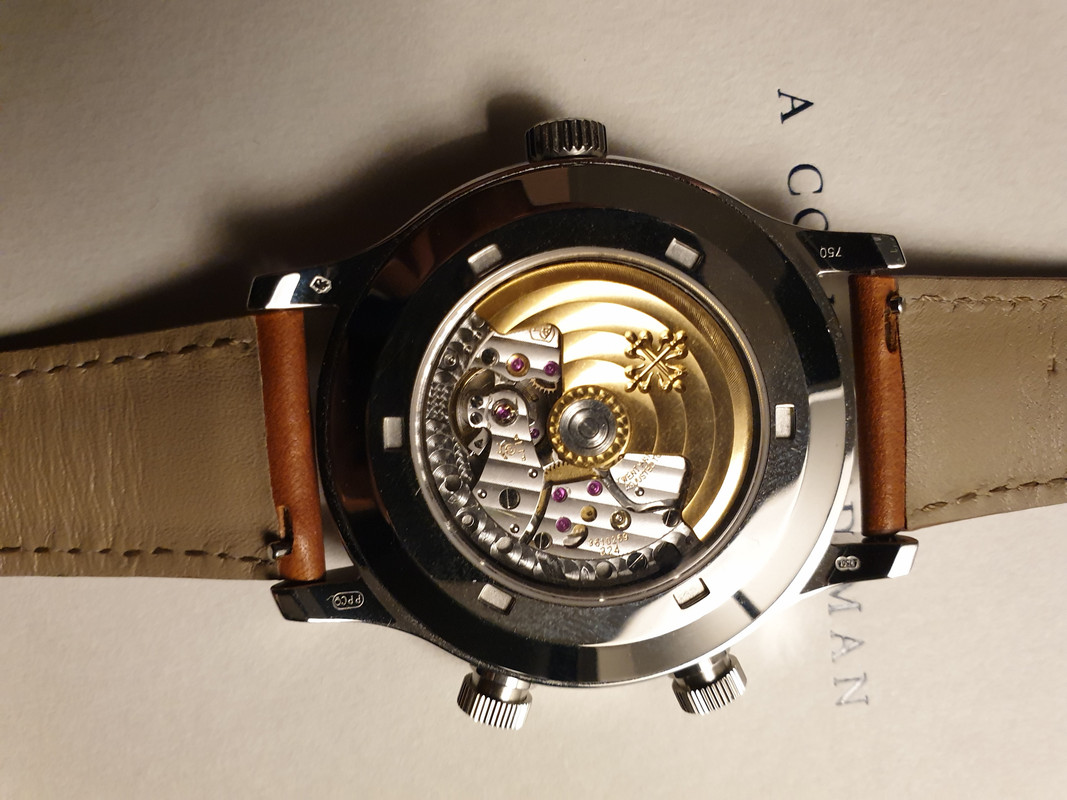 Engravings:
Gold engraving, spelling is correct, although I can't see with the naked eye if it says "Adjusted to heat gold isochronism" or "cold" (the latter is what it should be). With the loupe its visible that they misspelled it to be "Gold".
Anglage
There is anglage finishing on the edges of the decoration plates (45 degrees mirror polishing of edges). Red arrow: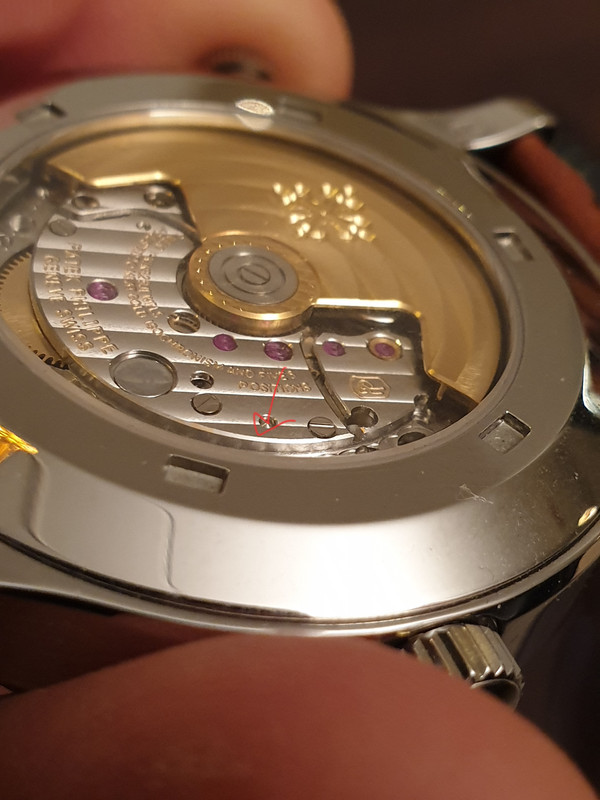 Perlage
They have also the perlage finishing on the back plates (circular stippling engraving), which is a quite nice feature, making it look convincing when in hand as well as beautiful! Red arrows: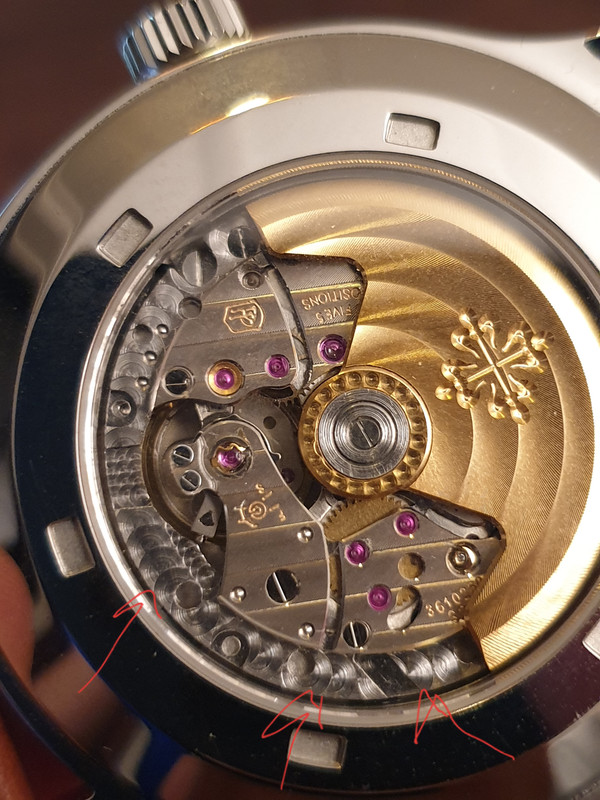 Rotor
The rotor is gold and has Geneve stripings too. Only the central screw is a bit bigger than the gen. Other than that very similar.
Over all I am very satisfied with the decoration.
Movement functionality
Movement is a Miyota 9015. There is a functioning hours, minutes and seconds hand. There is also a functioning date hand, with date changing at midnight. There is recessed pusher at 6.30 on the case to set the date.
What is not functional though is the following:
The pushers at 10 and 8, aren't functional.
You therefore cannot set the GMT hand
nor change the local/away display color
The GMT hand does move with the hours hand, but you cannot set it.
Summary of flaws
Major:
No functionality of the GMT-hand (although it moves with the hours hand), cant be set.
No functionality of the local/away display
The pushers controlling the above are hence non-functional
The crystal needs AR coating in my opinion
Minor:
The center ring of the GMT-hand is white instead of blue (not noticeable on the wrist)
On the wrist (concluding remarks)
This watch is really sexy on the wrist. I can't call it beautiful – even though it is – as it has a very appealing masculine appearance. I think it has to do with the shape of the case, the big numerals and hands that get wider at the tip. Contributing to that is the big presence on the wrist with its 42mm, which is rather controversially big for a Patek. But this rep is very well balanced. It is only 11mm, which is perfect for the type of watch and the case size. Also the lugs are small and downwards curved so it hugs the wrist comfortably. And sits more like a 40mm sports watch, than the 42mm it is.
This watch offers you the option of using it on the occasions, where you don't want to dress too much up with a dress watch or down with a sports watch but something in between. Something masculine, elegant and yet with a complex look. You can wear it with a blouse going to the cabin or on a date with that special lady, when you need not to dress too much up, a hunting or outdoor trip with the boys. Or at home chilling. Perhaps you had a dream of becoming a pilot as a child, or not! But this watch gives you options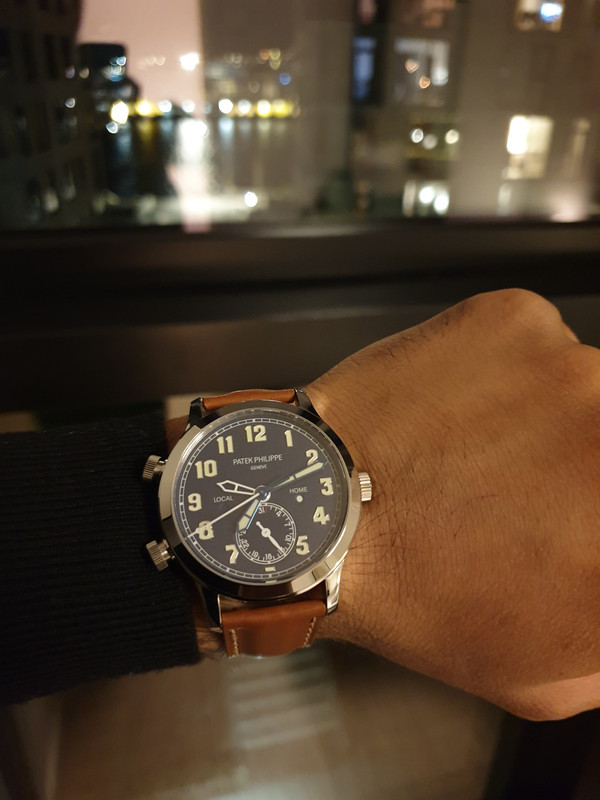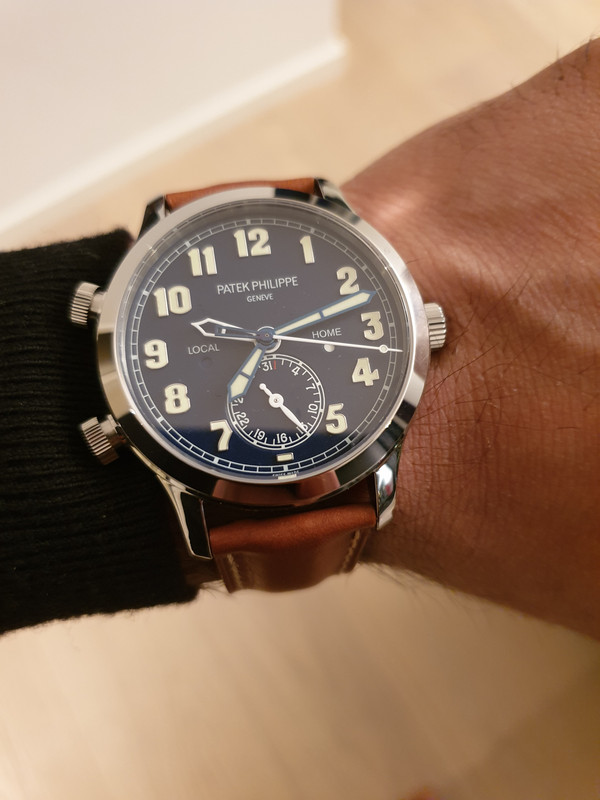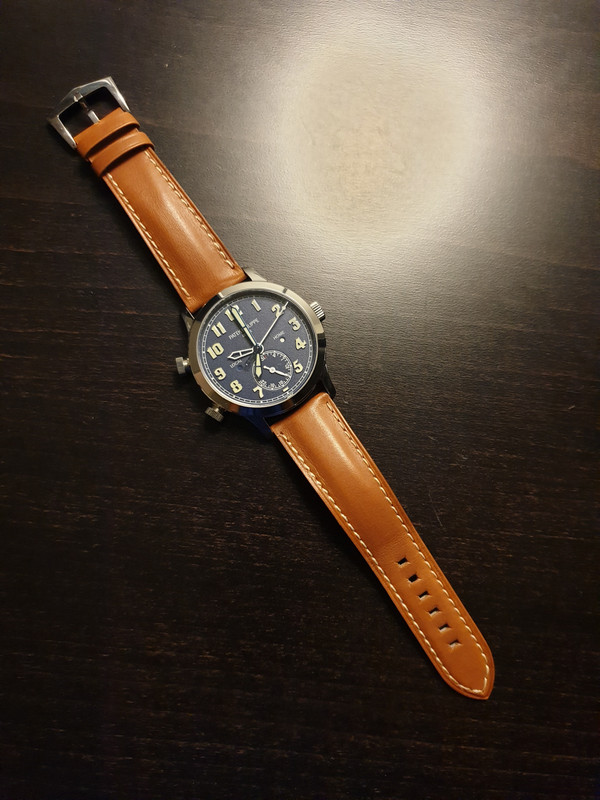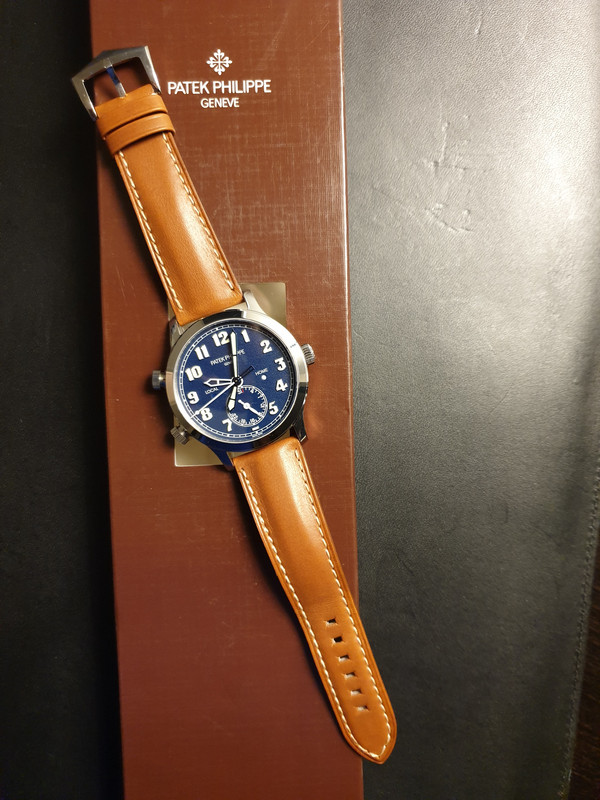 I wanted a pilot watch in my collection and this beauty offers variety in my watch box. It has drawbacks, such as non-functional pushers and need of AR-coating the crystal (a procedure needing to part with the precious for a long time). But what a great timepiece this is!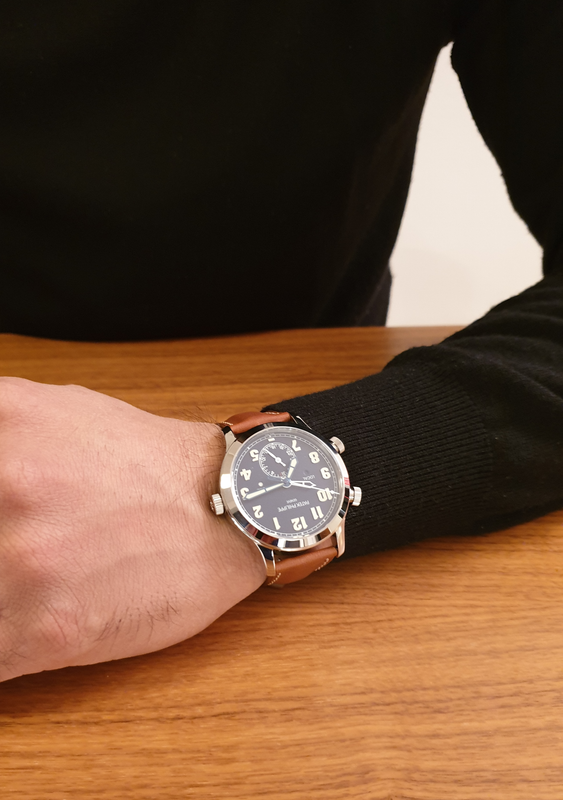 This is how it will look having this exquisite piece at your night table. Not a bad sight to way wake up to: