Hi Mates,
I have found a couple of Ammo Pouches and butchered them to make some straps.
Most of them have my sewn-in brass buckles in several styles.
Nickel plated, plated and brushed, aged in several ways, straight, bended.........
I hope I will find the time to make pics and describe each one until the end of this month.
Here are some pics to show how they look like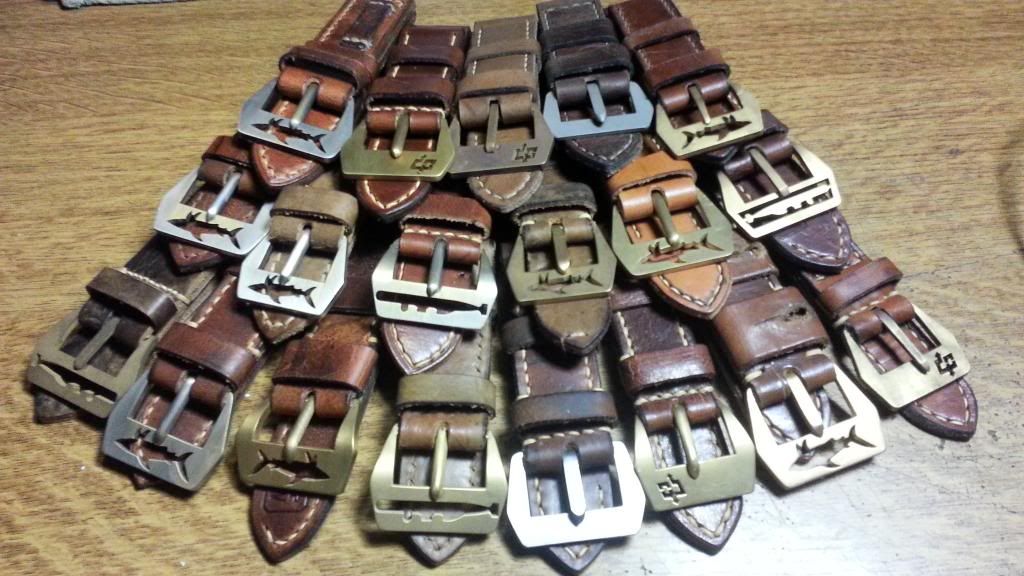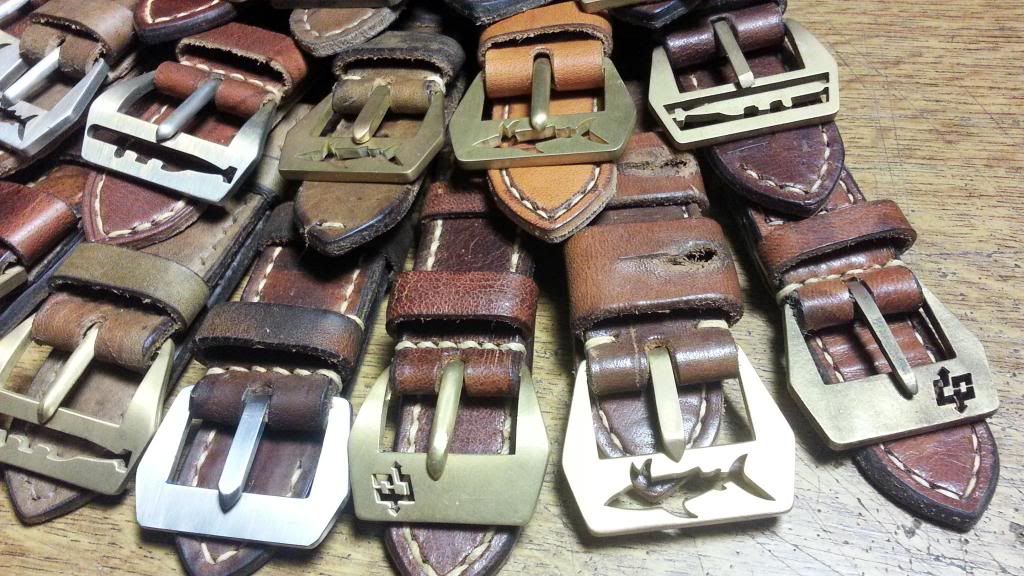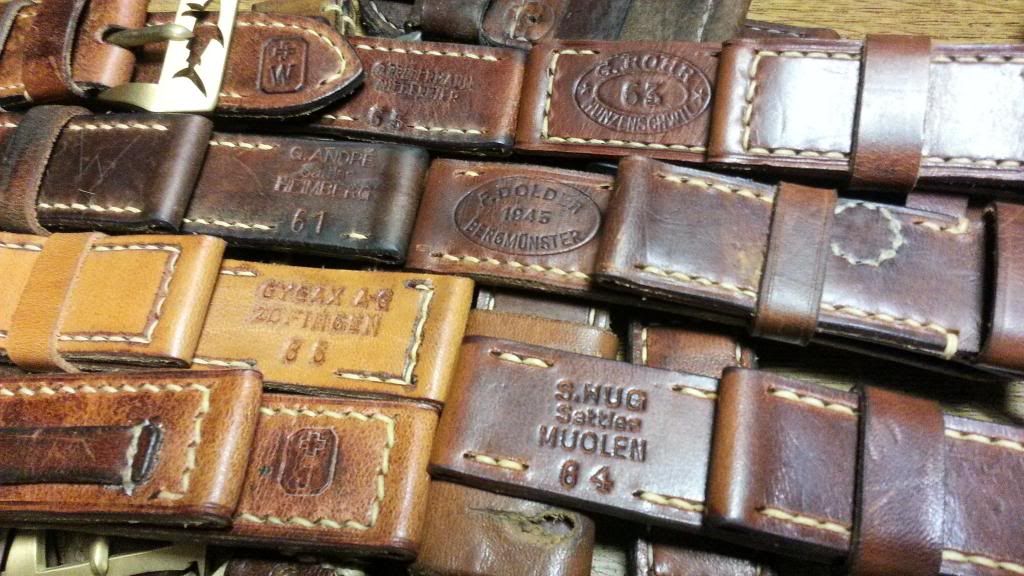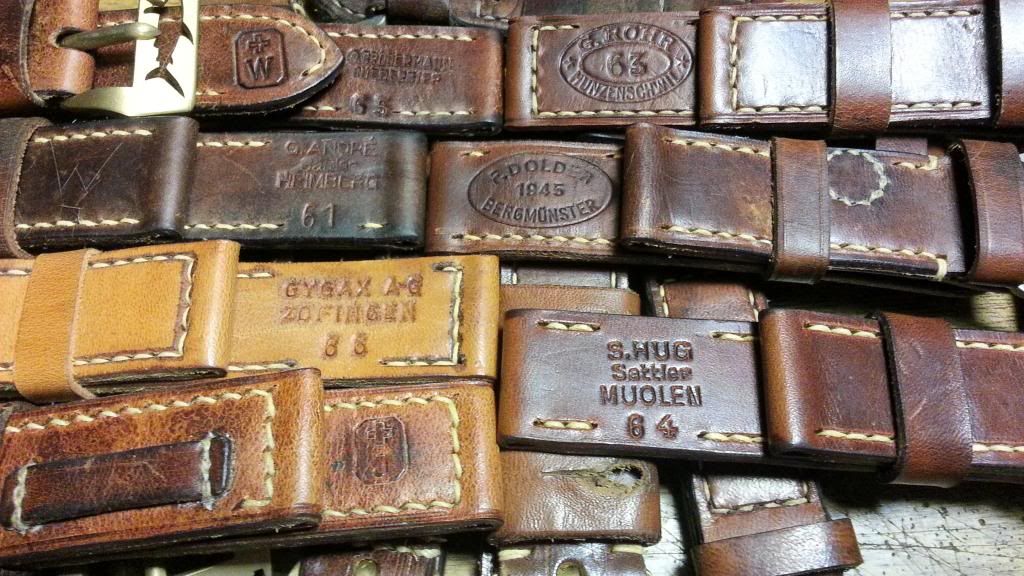 Thank you for looking.
Greetz
Uw