Gen shows 12:30; Rep shows 3:40 at all pictures.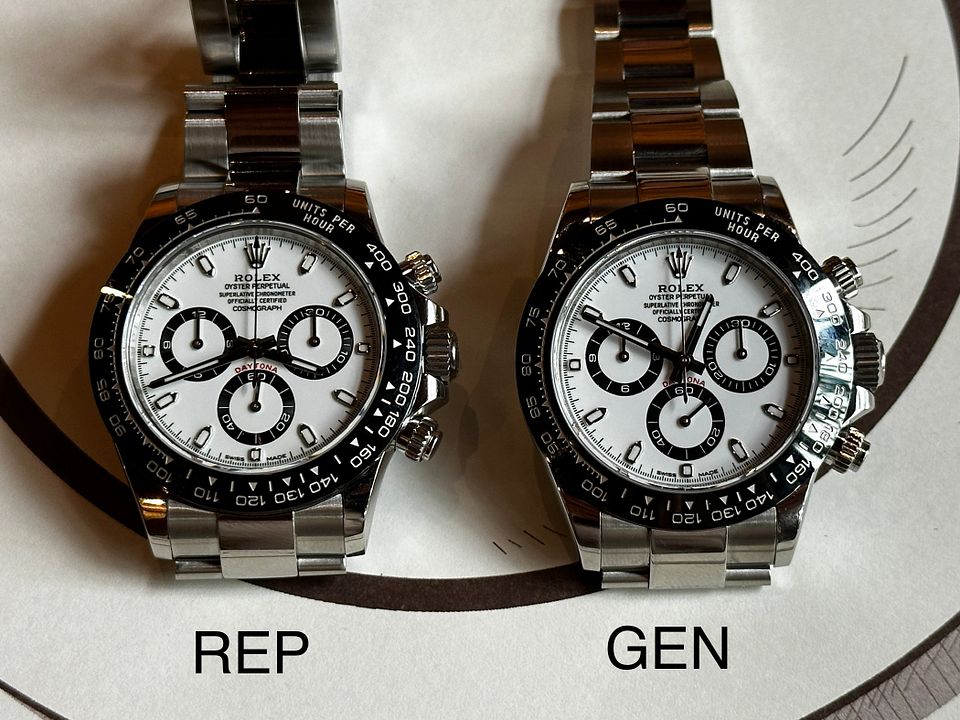 I have to say the dial and bezel color quite similar. The only thing I notice right away is that the bezel font is slightly thicker/bolder on the rep one.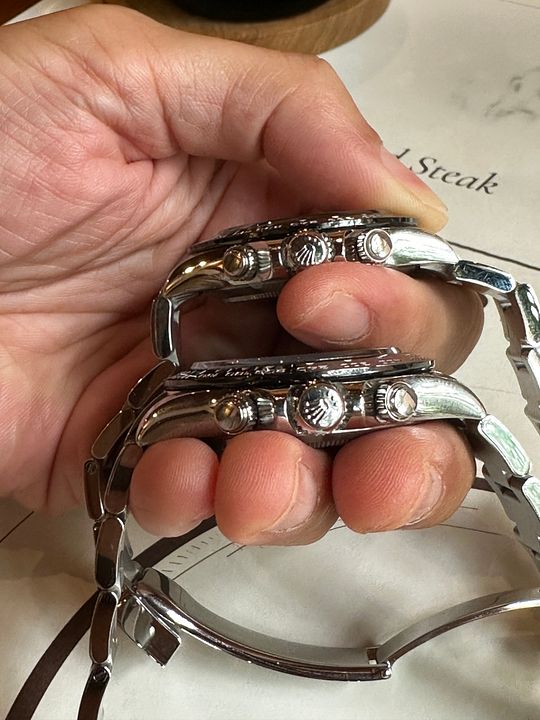 The gen is at bottom, rep on top in this picture.
The shape of the case is different between rep and gen.
The rep lug's end/slope is too steep; giving it a more rounded finish to the lug.
I added a line in the picture to show what I am trying to say with my limited vocabulary: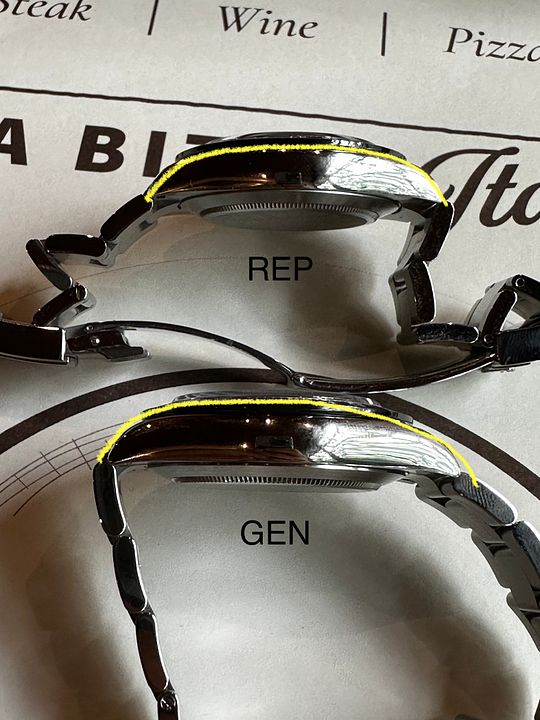 The rest of the watch is quite similar. The steel color is similar. Clasp also looks similar.
The printing inside the clasp is slightly different, the rep being a bit bolder and the laser engraving is more coarse.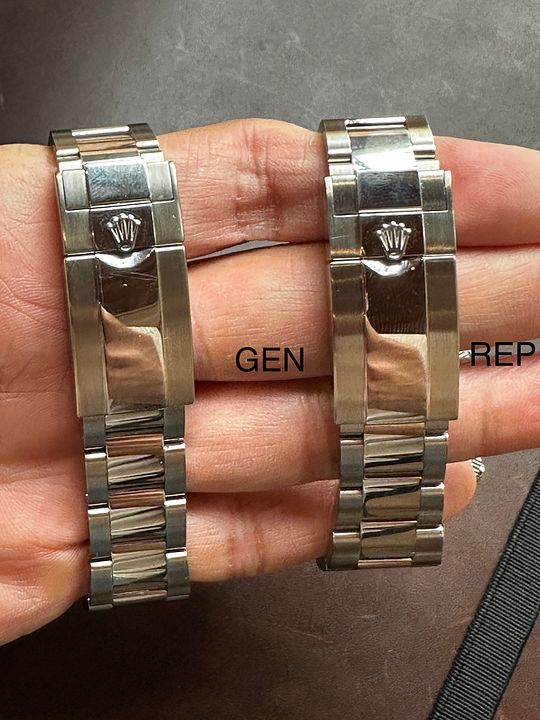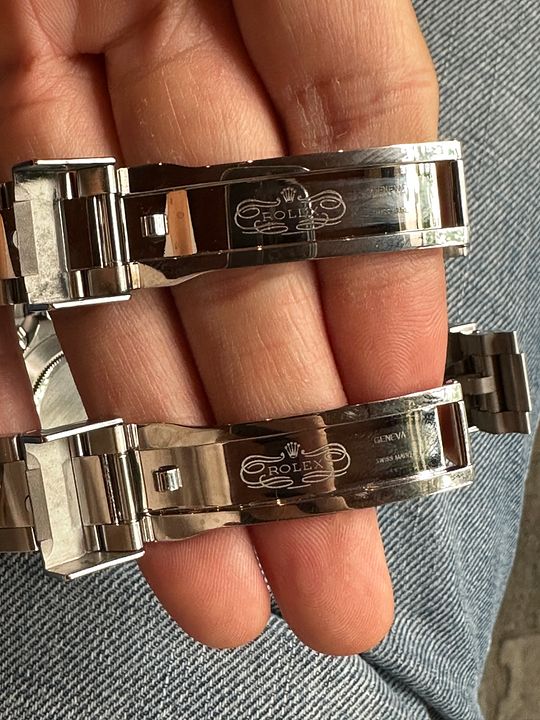 Overall, worn on wrist, it will be very hard for someone to differentiate the two. I would say without a comparison side by side, it will be very hard to distinguish which one is which. A very good rep indeed.