About

Modified Tudor 9401 Submariner Snowflake
Location

Ireland
Willing to Ship to?

EU / WW
High Value Above $750

No
Accepted Payment Methods?

PAYPAL F&F / WISE / REVOLUT
Movement Details?

2836 Eta clone
Piece Origin?

M2M
Warranty Provided?

My word
Item Condition?

Used but very good condition
Why Are You Selling?

Not wearing
Asking Price?

€625
Currency Accepted?

€uro
Who Approved High Value Sale?

N/A
Shipping Costs?

Included in EU (ROW depends)
Are You Posting Handwritten Tags w/Forum ID and Today's Date?

Yes
Did You Read and Agree to RWI's Sales Rules?

Yes
Will You Post a Feedback In The Relevant Section of RWI?

Yes
Will you tell the buyer to not write about reps or watches in the PayPal comment field or in any other place associated with the payment option?

Yes
Transaction Release

I, as buyer or seller of any products or services on replica-watch.info (hereinafter referred to as "RWI"), fully understand that RWI does not warranty, guarantee, insure and/or have any responsibility whatsoever for any transaction, product, or service sold by, through, or as a result of any contacts or communications originating from the RWI website including, but not limited to, the sale/purchase identified herein. By proceeding with this listing, I fully release, discharge and forever hold harmless RWI, its owners, agents, administrators, employees and staff, and I release them from any and all responsibility and liability for any and all claims, costs, expenses, actions, demands, or damages related to the buying or selling of products and/or services offered in this listing. By entering into and continuing with this transaction, I acknowledge that I am proceeding with this sale voluntarily and at my own risk, and that I have read the foregoing and fully understand the nature, extent, effect and consequences of its contents.
Picked it up
here
& feedback
here
Worn once since then, but just not reaching for it as much as I thought I would, so gotta go.
From previous sale:
""Cartel case with 2836 eta clone movement. I have modified the ghost date lever and this works ok if the crown is pulled out and pushed in firmly but for full disclosure it can still sometimes slip into the date setting position momentarily. Case has been softened with crown guards reshaped. MWP insert and pearl. Bezel surround reshaped. Athaya 702 crown. Tiger concept hands aged and relumed. 2mm spring bars with case drilled to suit. Quality brown leather strap. Correct low profile thick domed crystal which has been reshaped slightly from Germany. Vietnam dial. Aged Helenarou Tudor caseback with correct thicker rubber o ring.""
Price breakdown
Base watch £210
Insert and pip £65
Athaya crown and tube £30
Spring bars £5
Crystal £30
Dial £160
Hands £15
Helenarou caseback and thicker gasket £60
Total: £575
Casework, reluming, bezel shaving, crystal reshaping and assembly costs not taken into consideration.
A few extra straps included
Shown below
Goes without saying better pictures on the previous sale
Tagged picture: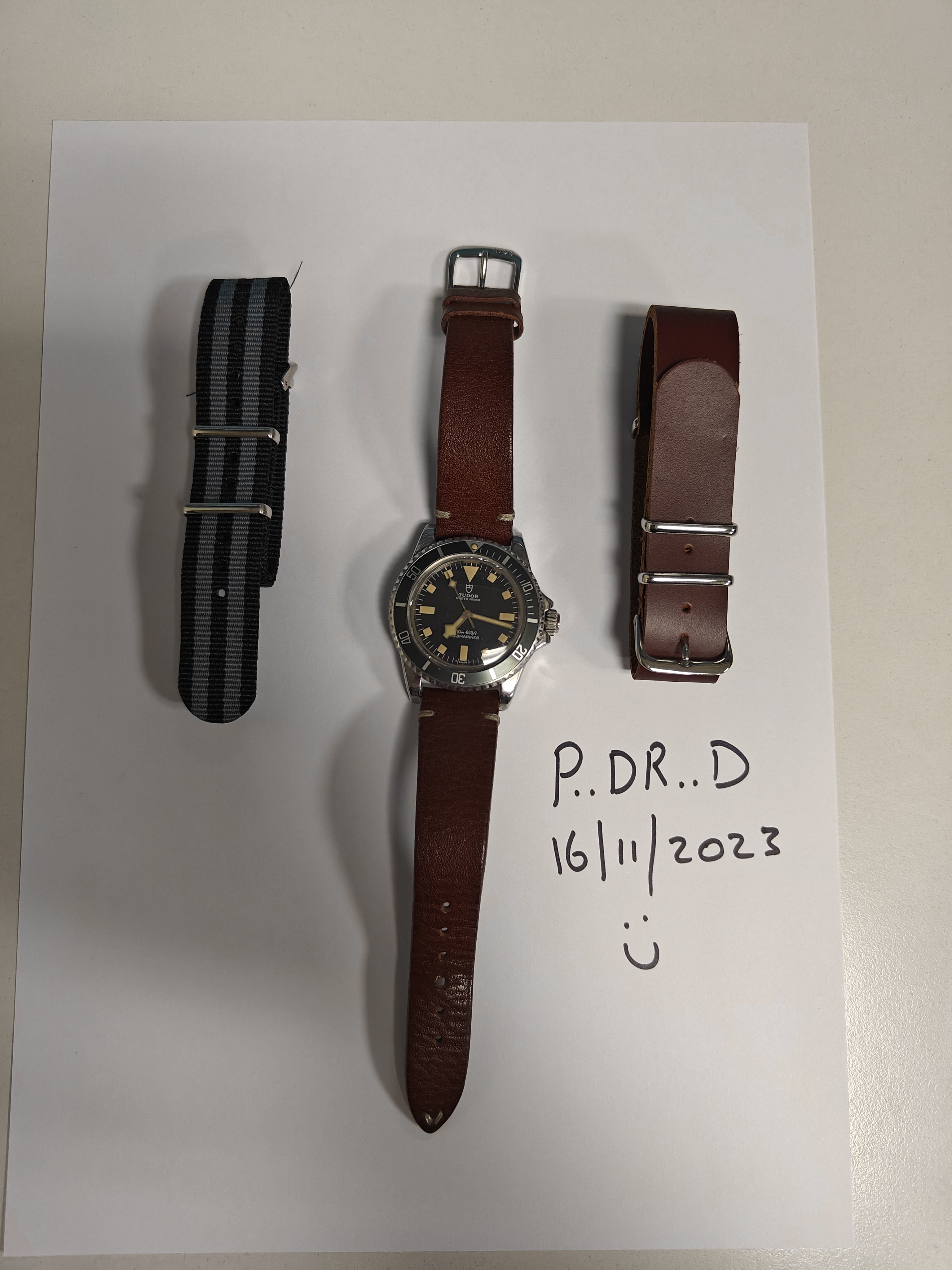 Others: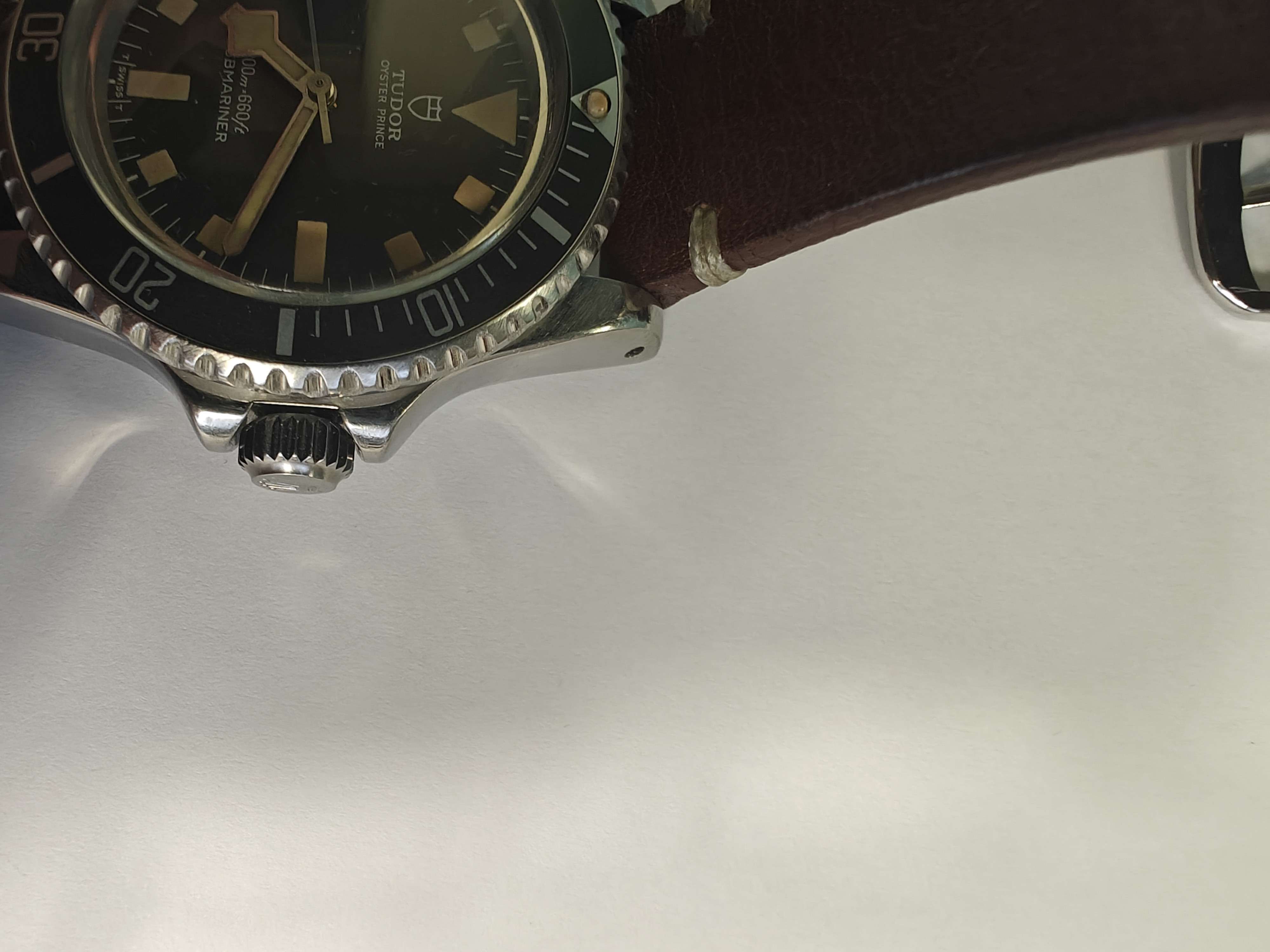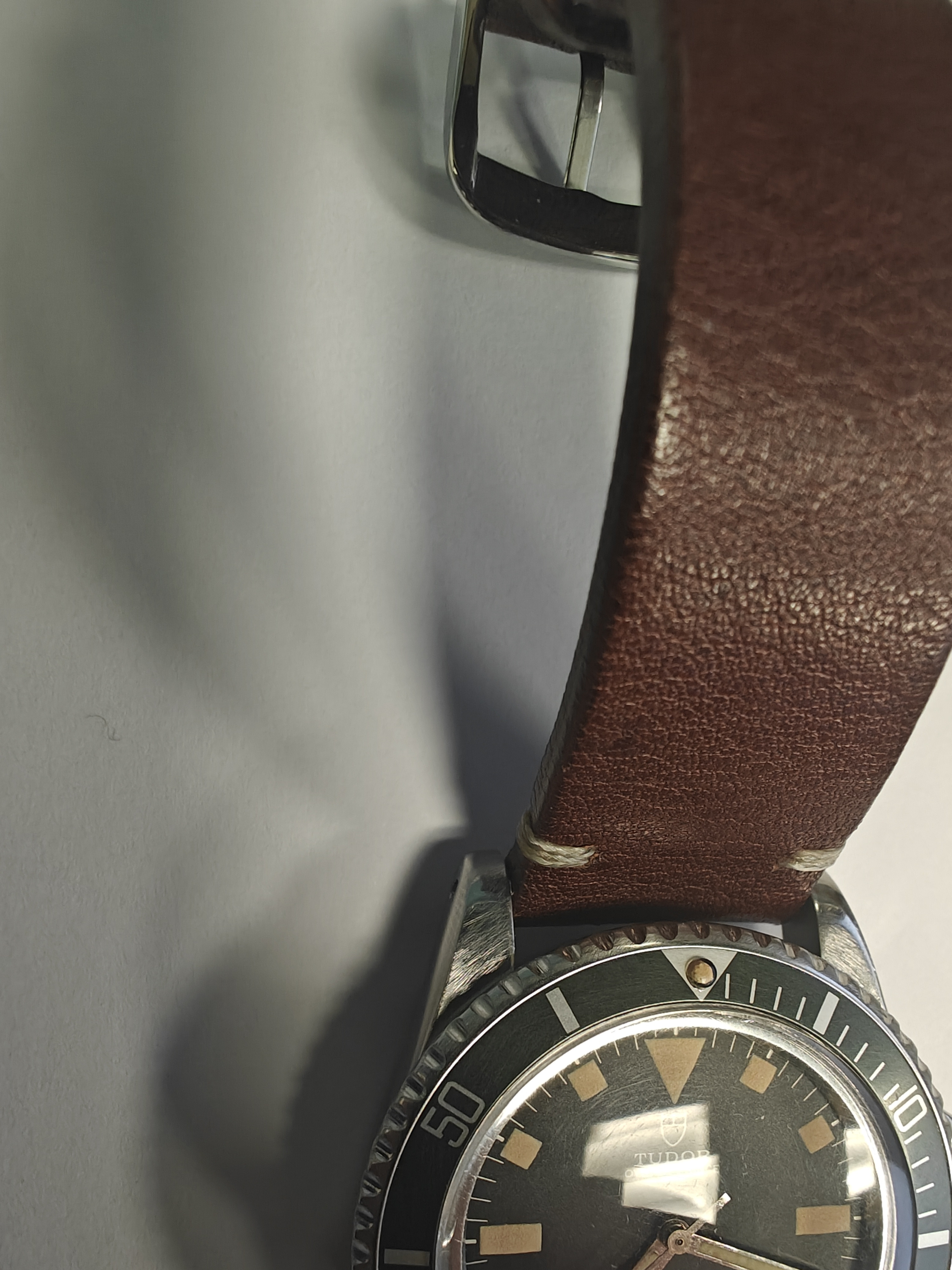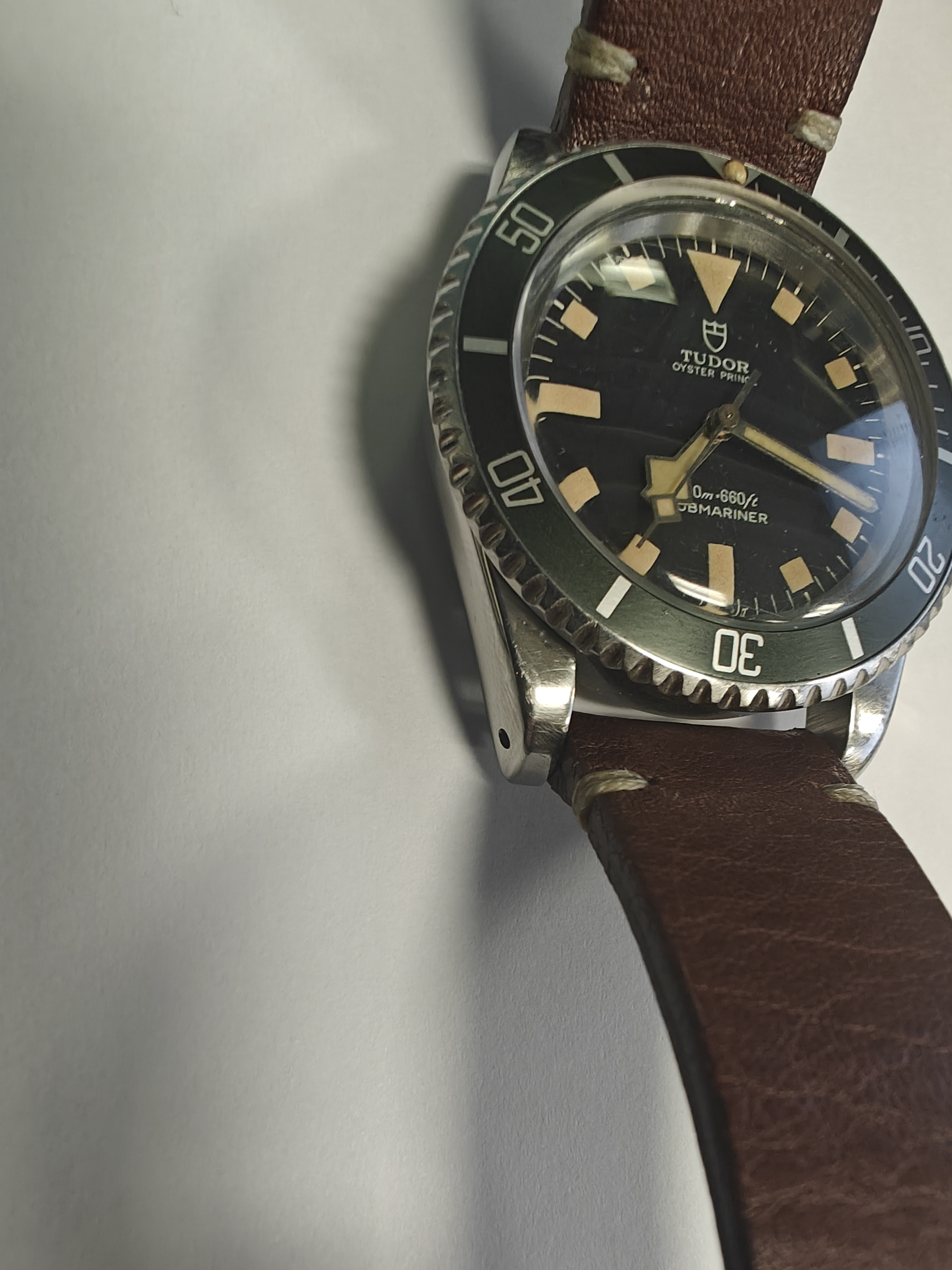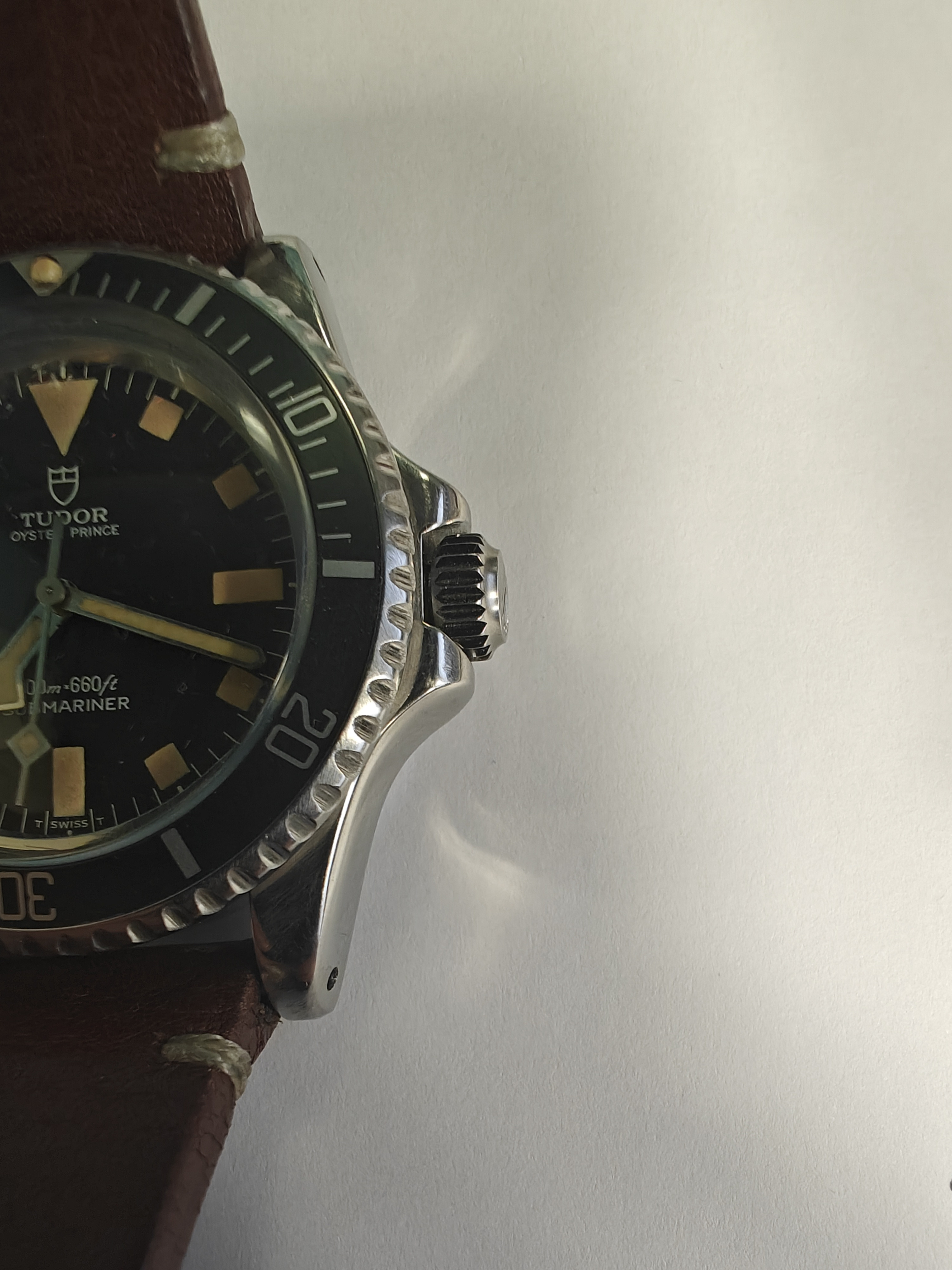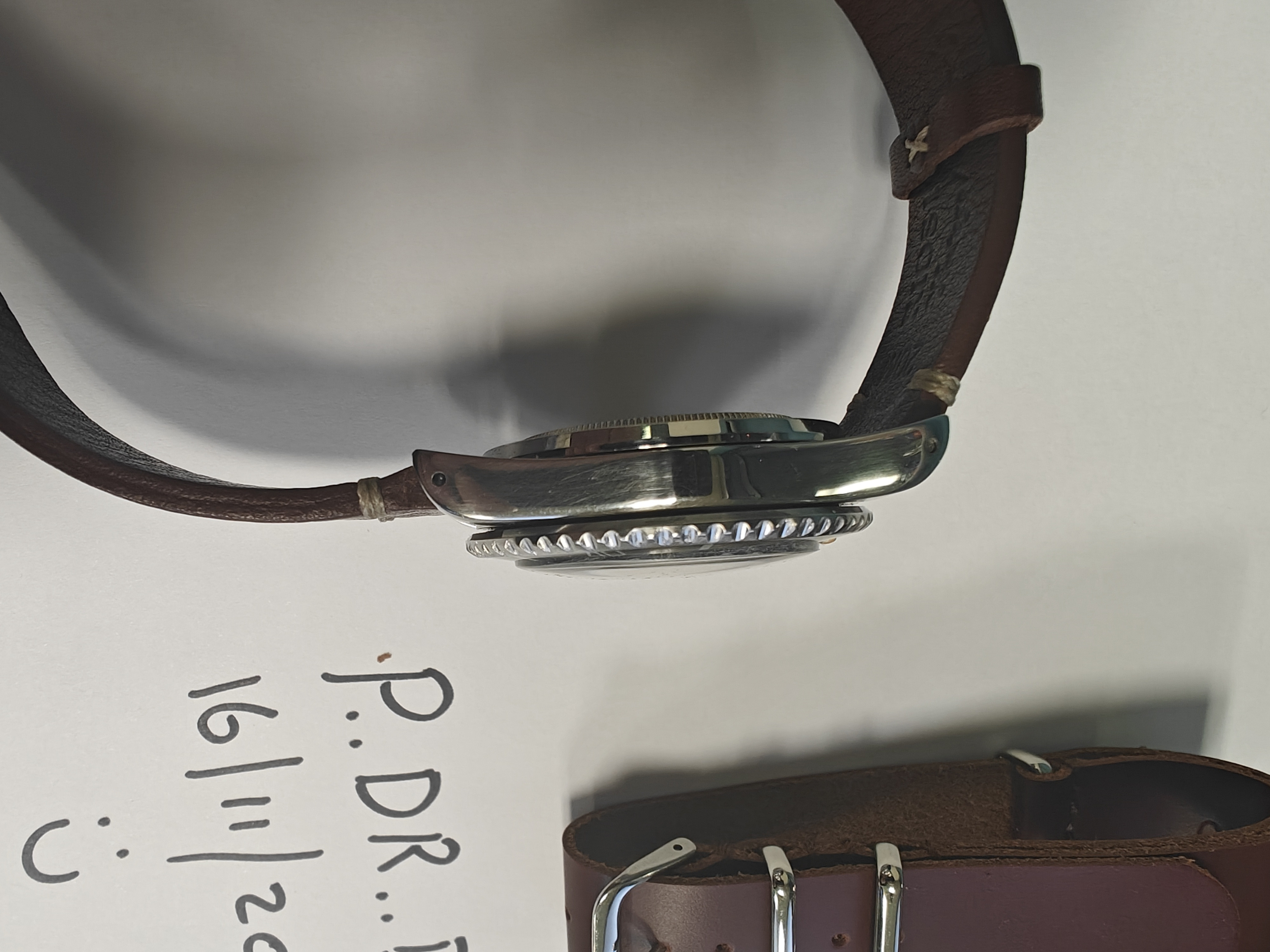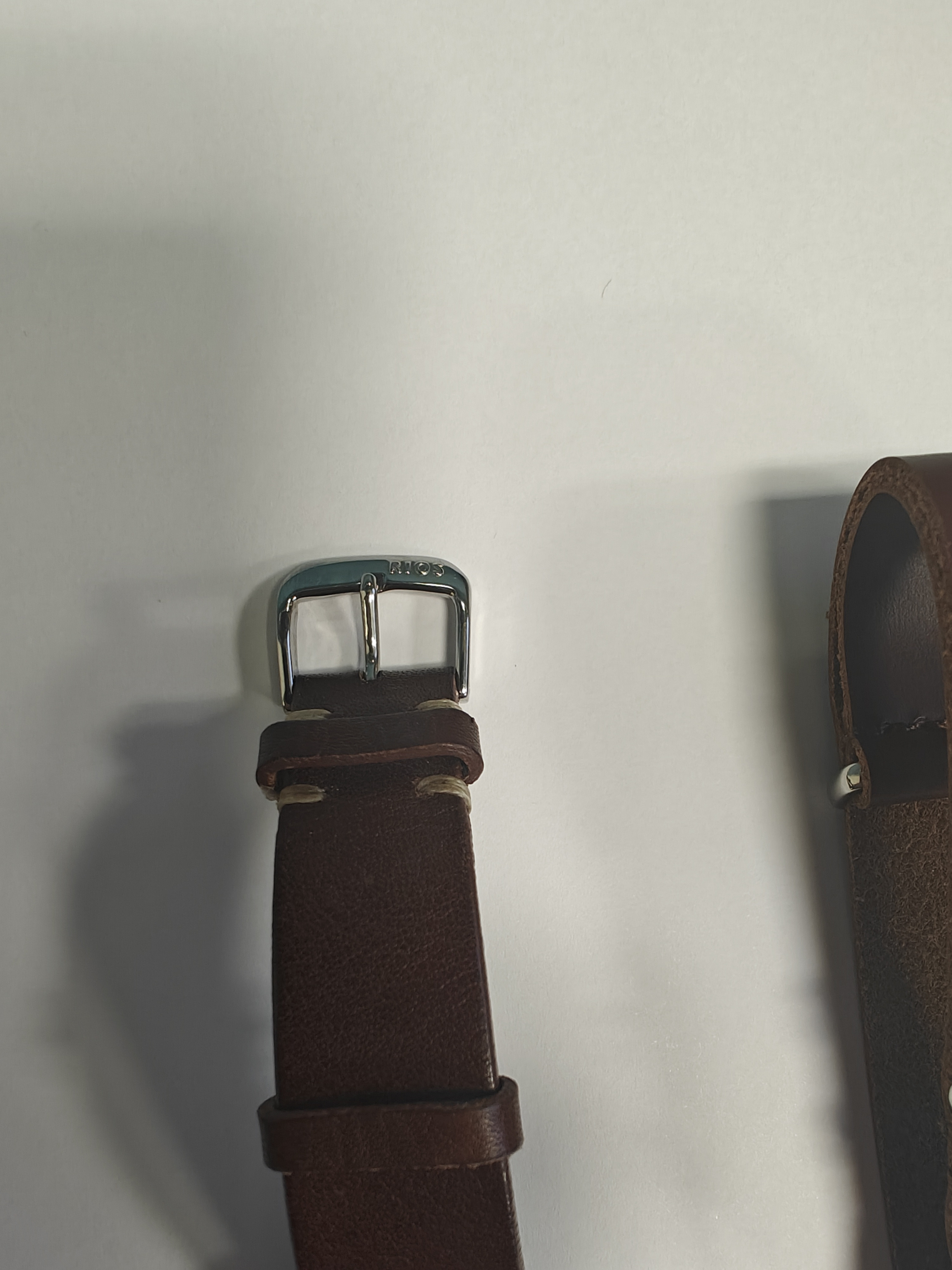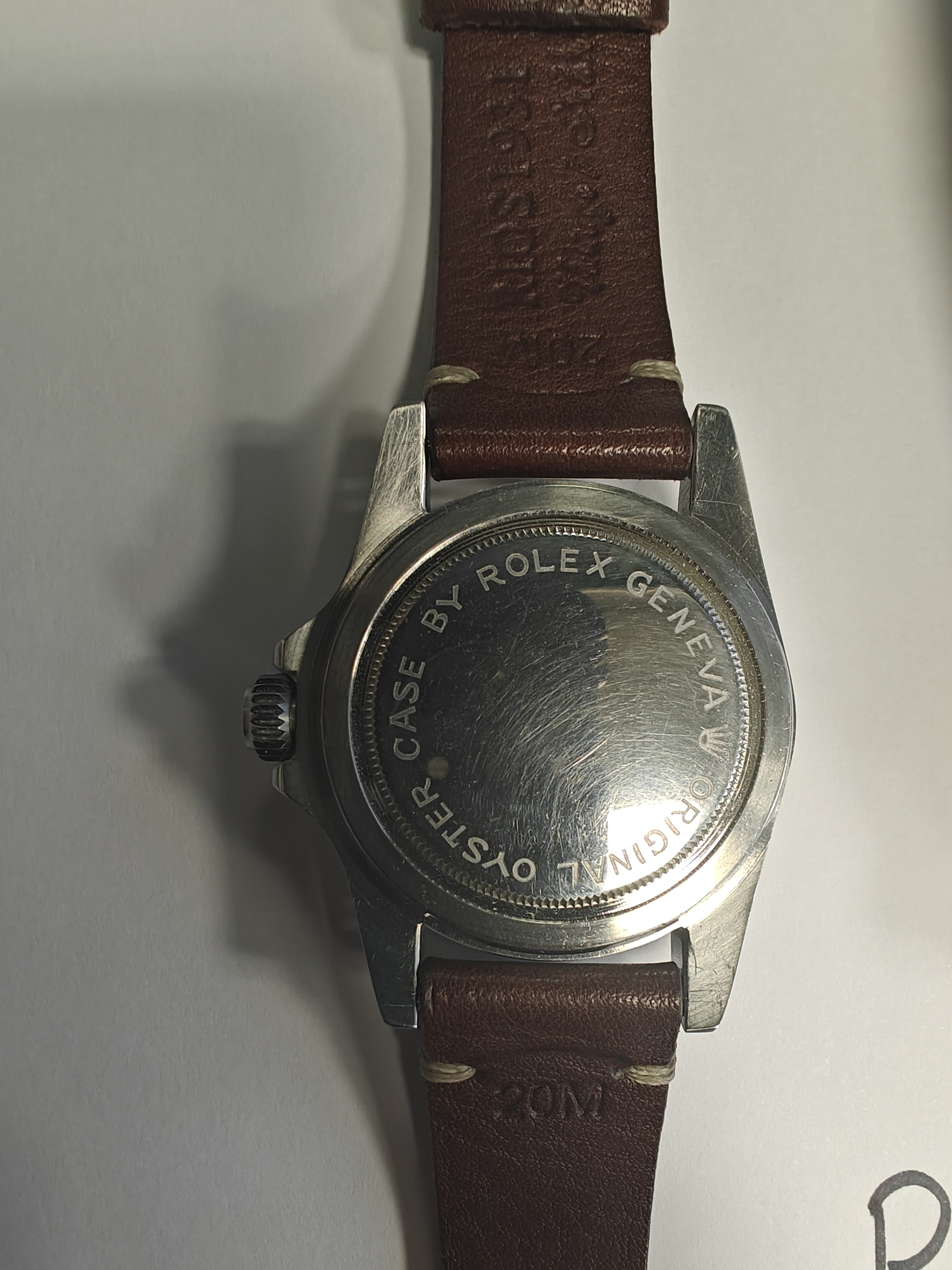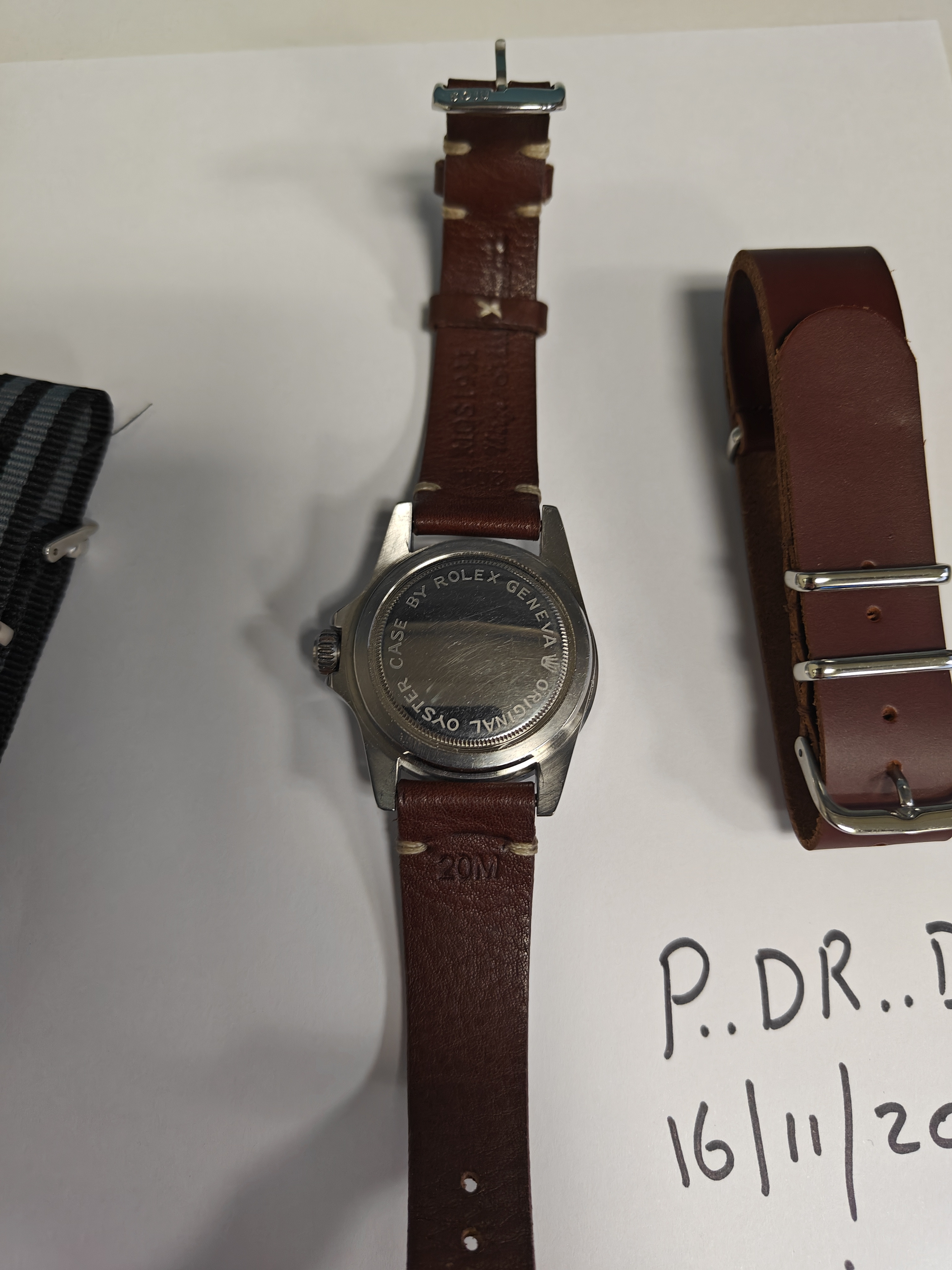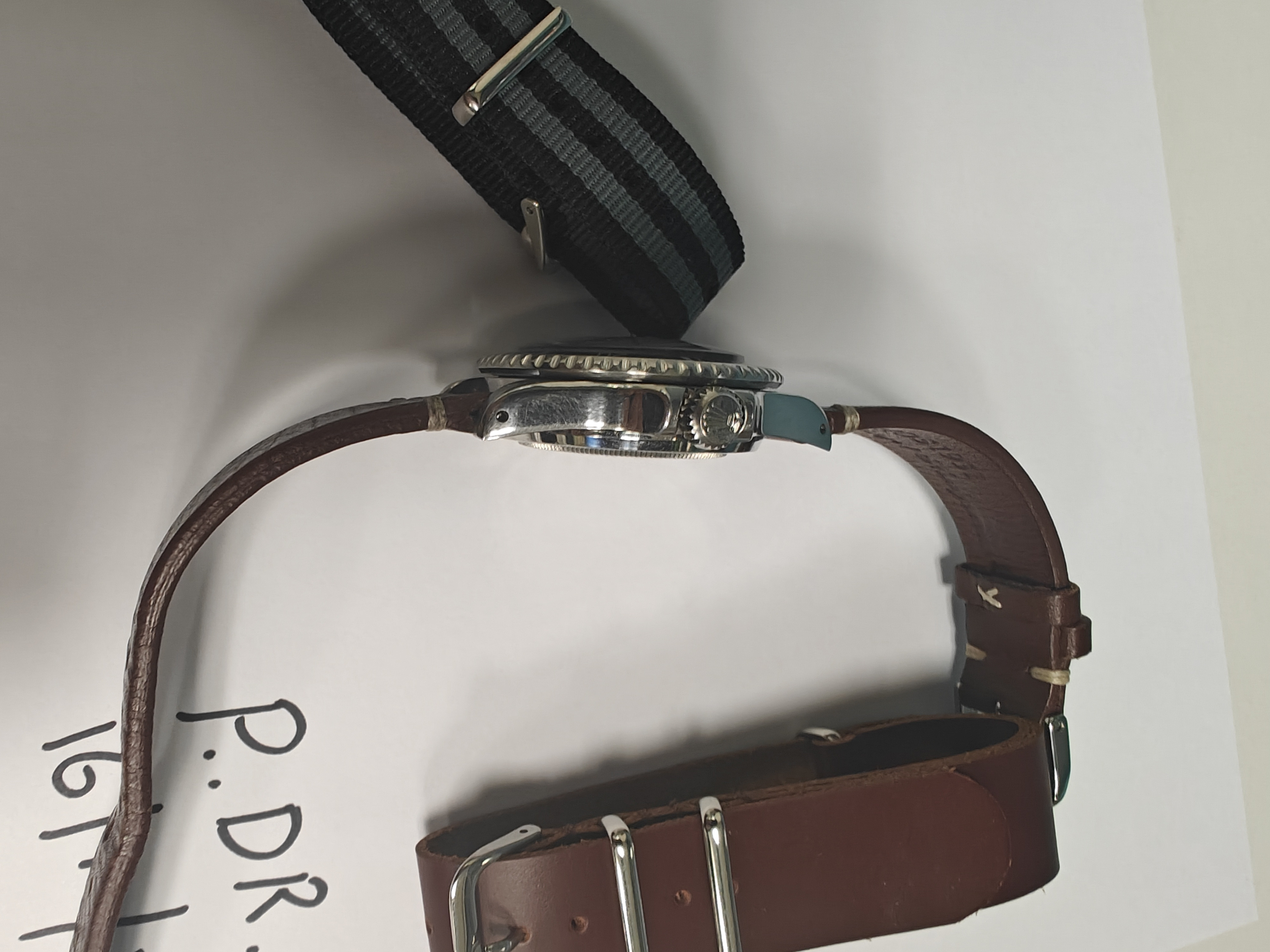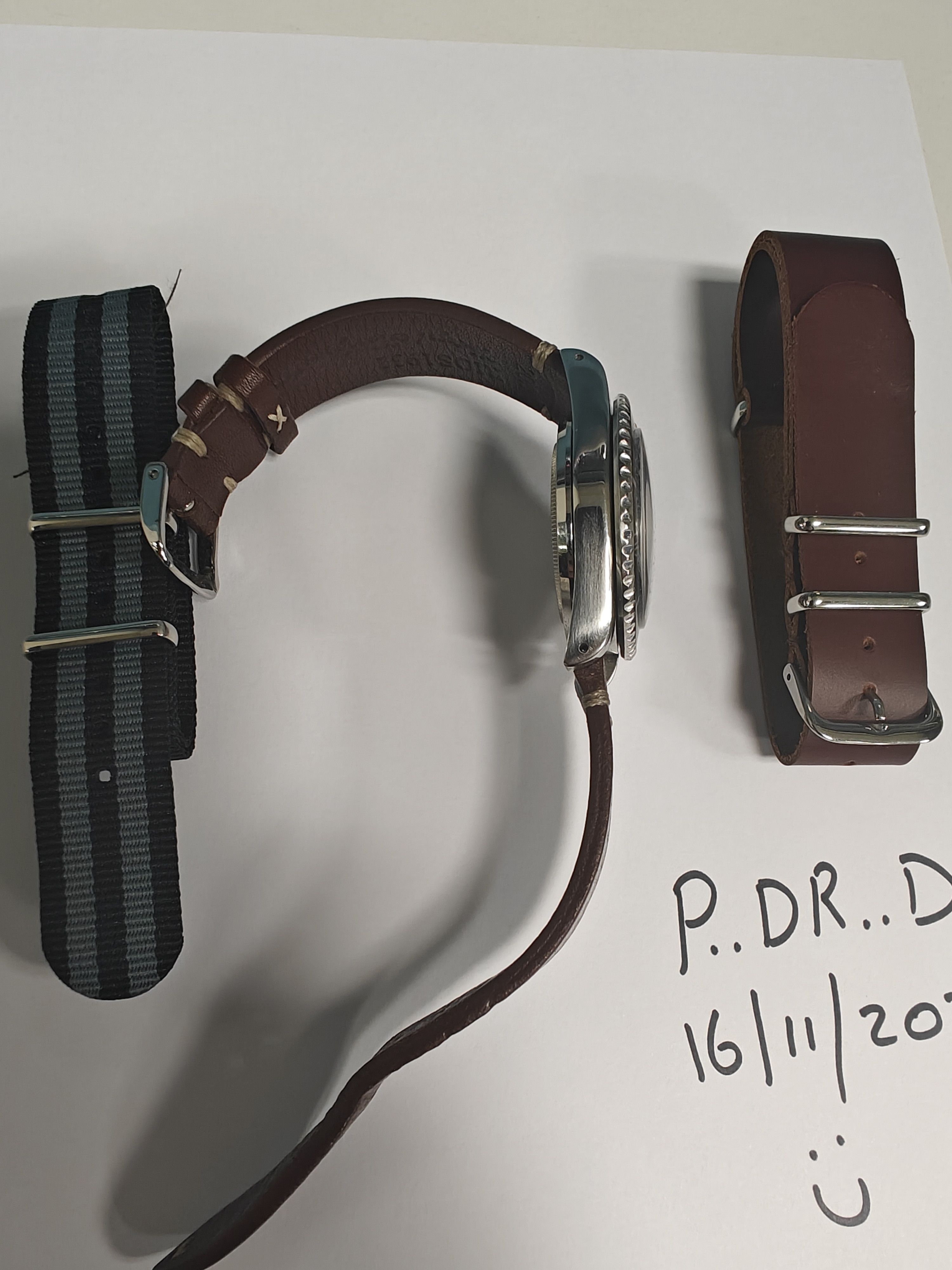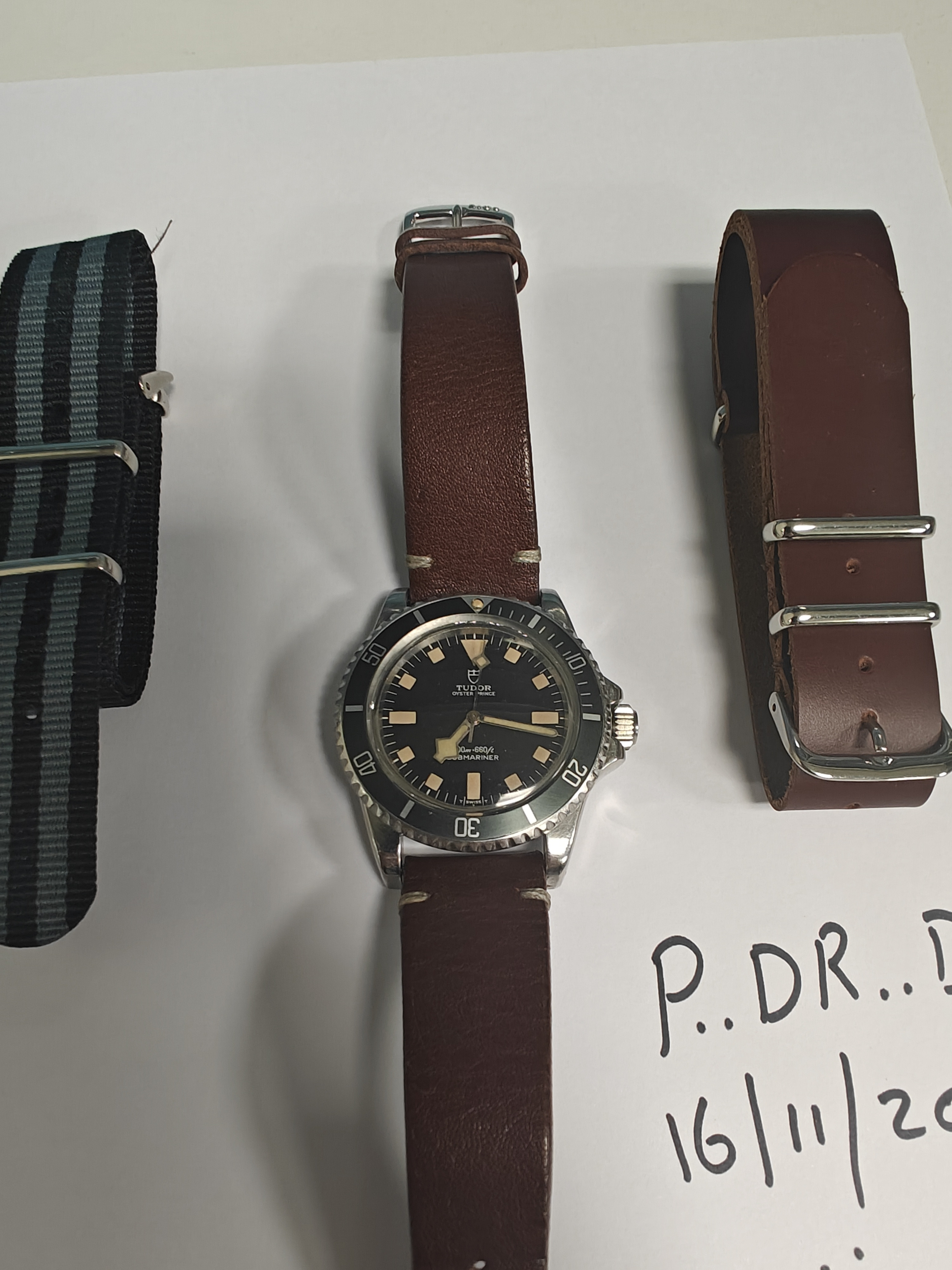 Usual customs risks etc on buyer yada yada, but out of EU seems ok at the moment, it's into that's a pain.