Hey guys,
I am trying to figure out which dial is period correct for my next franken 116520 build so i made this collage. Thought i might share.
Please note the pics are high-res so you can zoom in to view the details :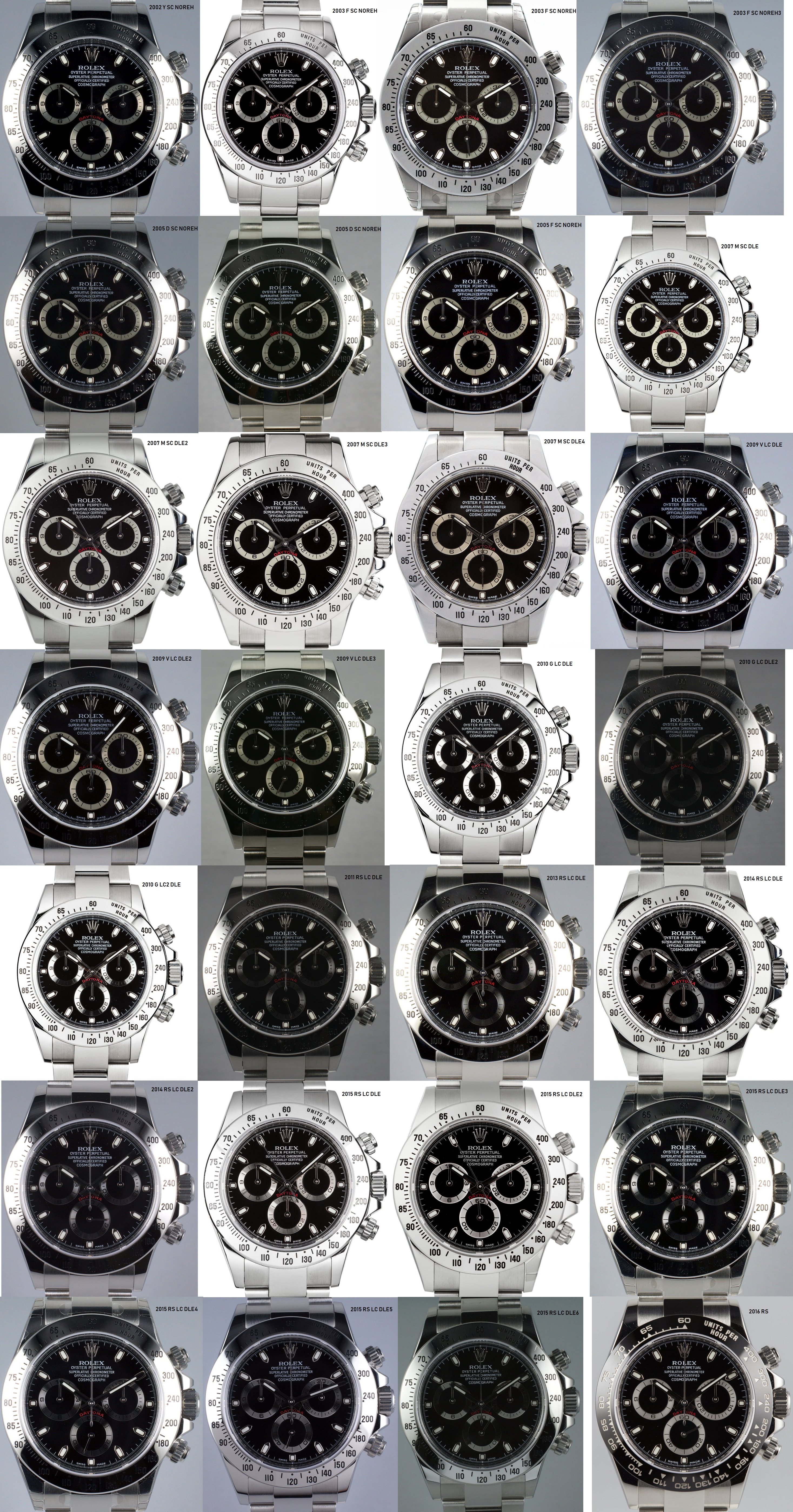 Tag meaning :
RS - Random serial
SC - short clasp / old style clasp
LC - long clasp / current style
DLE - double line engraving
NOREH - no rehaut engraving
More thoughts comming soon.