I think newer members are sometimes reluctant to post photos of their replicas because of the extremely high quality of other members photos that are posted in wrist checks and other show off areas.
I am not great with a camera, I do not know photoshop and overall, my photo skills suck.
I was able to drastically improve the way my photos looked by simply getting familiar with my camera a little bit. Like most men, we break open the box to our new camera (or receiver, or computer, or whatever else) and we pitch the owners manual in the junk drawer and start snapping pictures on the Automatic setting.
Fight the trend fellas, go brush off that owners manual and begin to understand how your camera works! What do these crazy settings mean, what do they do, what does it look like after you change the settings.. you have to experiment! Have some fun!!
Ok, I still now squat about my camera, but I now know a little more to get me by until I am more patient and not wanting to do yardwork! lol
Go and get yourself a small light tent from walmart or ebay. My wife surprised me with my light tent that she bought from walmart. It came with 2 lights and a tripod.. Oh yeah... You MUST have a tripod. Just get yourself a little one that can sit on the table. They are 4-6 inches tall.
People will tell you that you dont have to buy a light tent.. that is true, I just found it a lot easier.. that's all..
Pugwash has some tutorials on this stuff which is great. I wont even touch polarized lenses and photoshop or gimp use.. I dont have a clue..
My point is to encourage people to have some fun, dont get bogged down trying to doctor up your photos until you can simply get a photo to work with,, then start looking at the software to make they By-Tor'ish..
This is really easy, I promise you will improve the look of your photos 500% with just a couple simple steps, plus... You will have a blast doing it!
Here is my setup.. It's pretty simple,, a couple lamps that I purchased on clearance from Office Depot.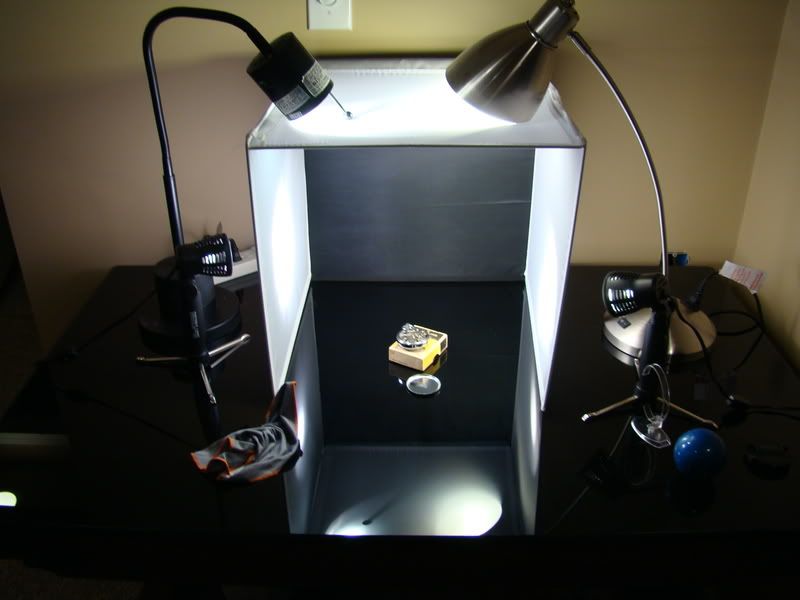 I was taking photo's of this: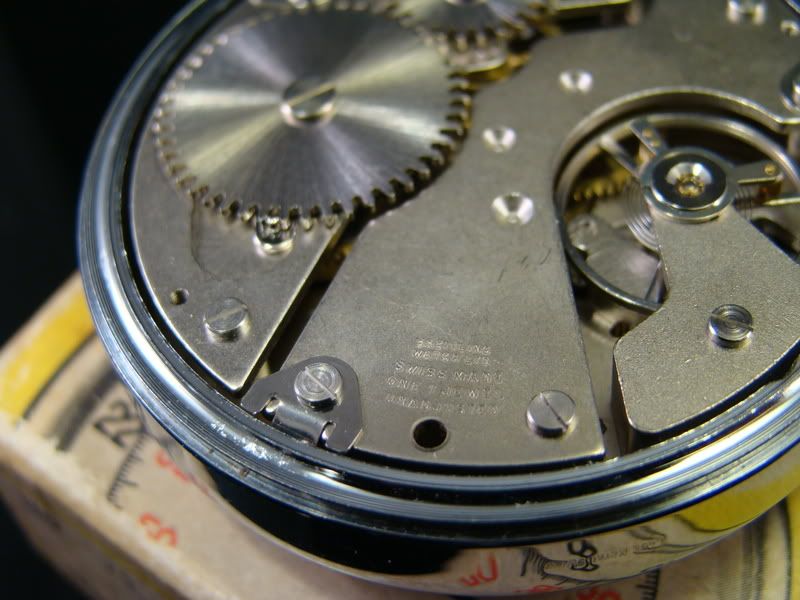 Good Luck... hope to see some new participants in wrist shots and the "My Collection" area..