20/07/2019
Saw newsletter from Trusty email-blast for Noob fire sale. Did quick research, even cheaper than previous fire sale during April 2017. My newbie FOMO sets in. I frantically reach out to my favorite TD. I see that Intime is also having the same sale, but very limited stock unlike Trusty's wide rotating stock.
As I wait for my favorite TD's response, I see stock literally disappearing on Trusty in real time. Ok Trusty, you win.
Purchased 3 watches via Mastercard through Website Payment Gateway
Payment confirmation email from Andrew received
See even more new stock being added to website after my purchase
Email Andrew about order change. Andrew responds. Difference paid via Paypal invoice.
Order change confirmed
23/07/2019
QC photos received.
All three watches rejected.
Trusty (Andrew?) responds that the watches look fine. Should I reject these watches, there would be no new stock, and these watches would just go to other customers.
I respond and say fair enough. The entry price was too low to make a fuss, let's roll the dice then.
I confirm and accept all three watches.
26/07/2019
DHL tracking information is provided
29/07/2019
Delivery
Notes
The transaction was very efficient.
I've had a few DHL shipments under my belt. This is the first time I've had automatic text notifications and enhanced delivery options (option to pre-sign for my package and have them deliver without signature).
If you are picky, this is not the Dealer for you. TrustyTime is very blunt and even my feathers were ruffled a bit, even though I had my newbie "lets make peace" attitude in full force.
Packaging is the best I've seen. Kudos, but that notwithstanding, I have not found the packaging from any of my other Dealers to be insufficient or unsatisfactory.
The watches look much better in person, but would be unsatisfactory to me in a typical scenario. As a reference, I have only rejected one watch from any dealer so far, and I would have rejected all three of these.
I would roll the dice with TrustyTime again if the value proposition were compelling enough.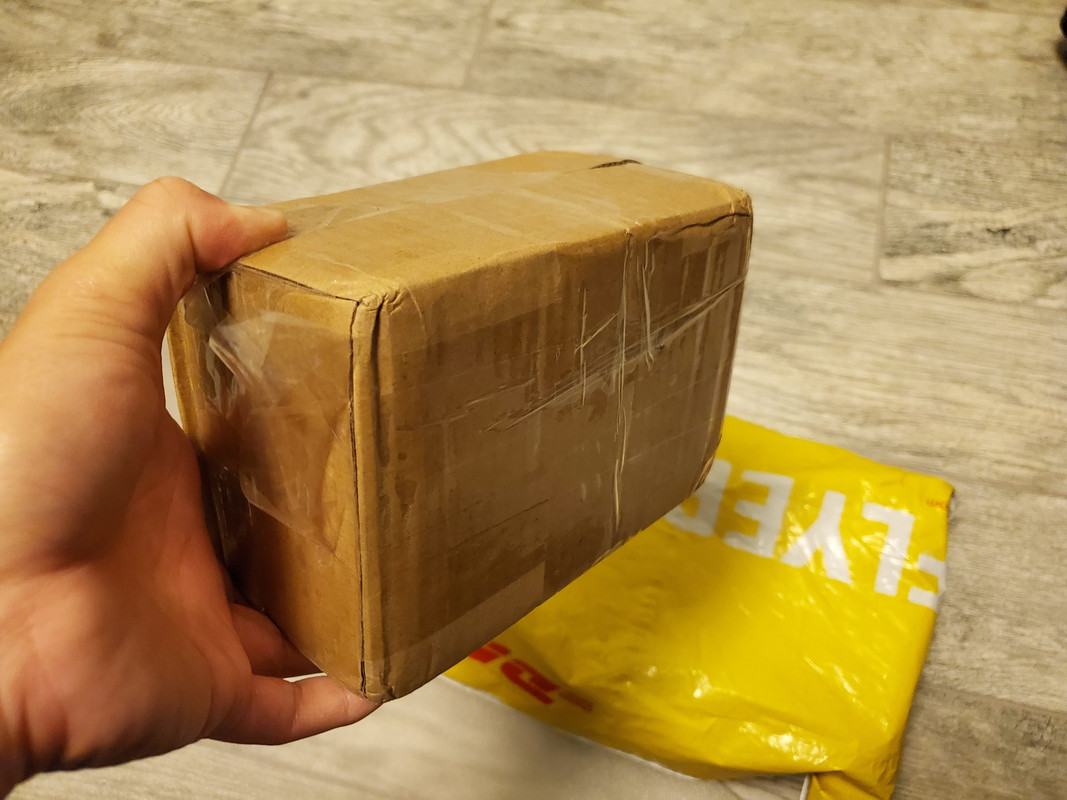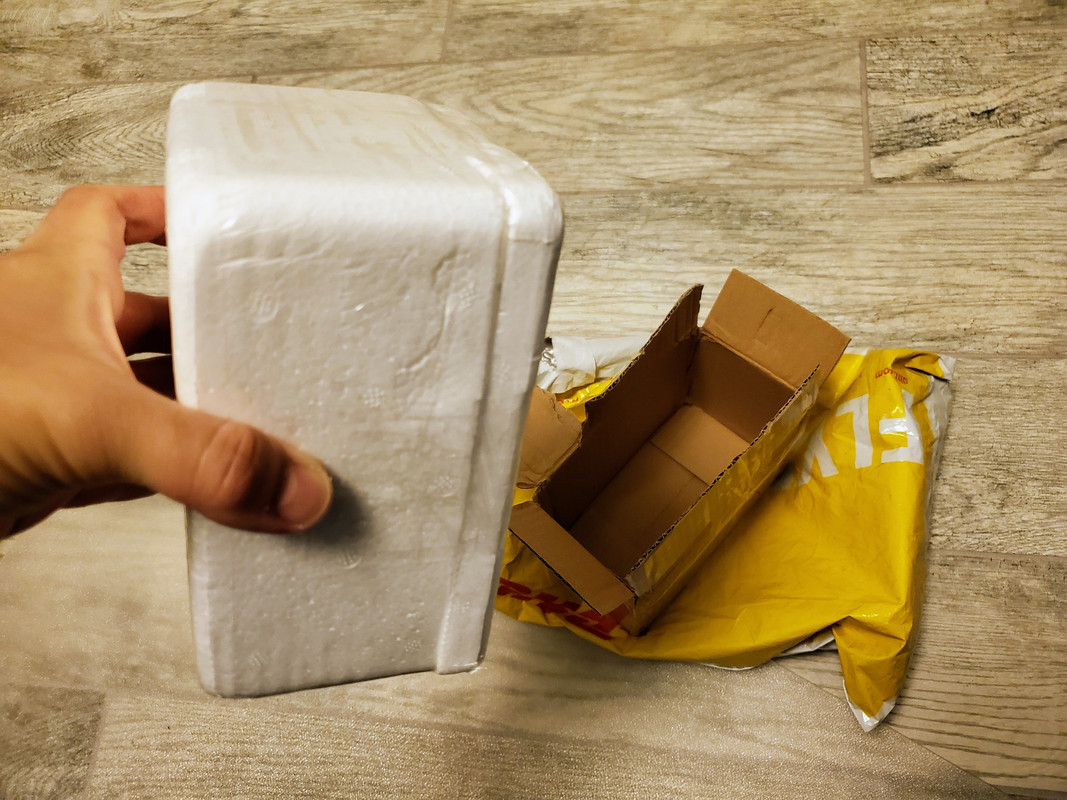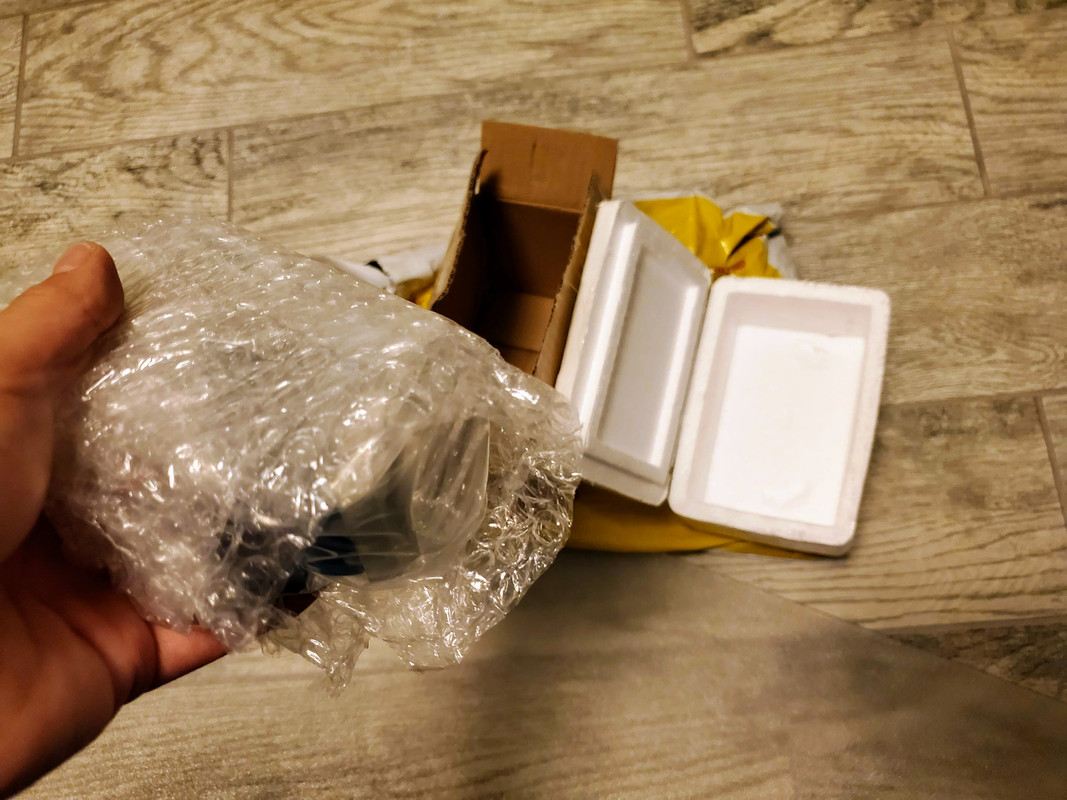 Royal Oak Offshore Diver Chronograph Blue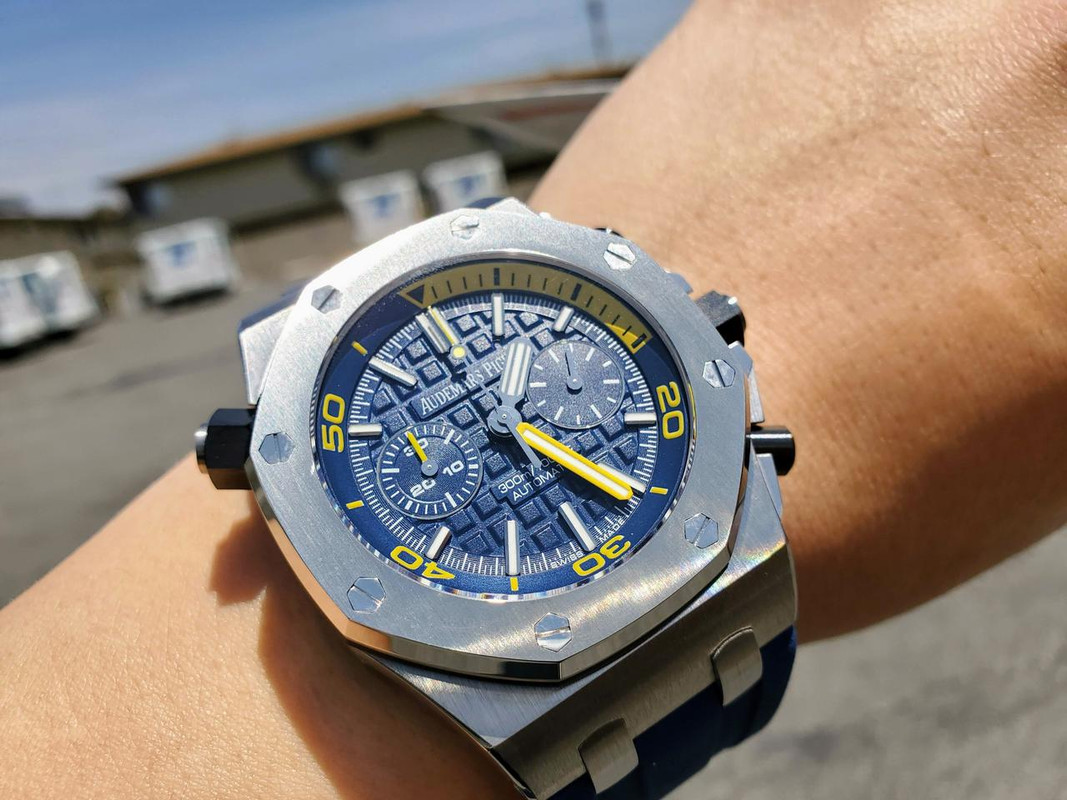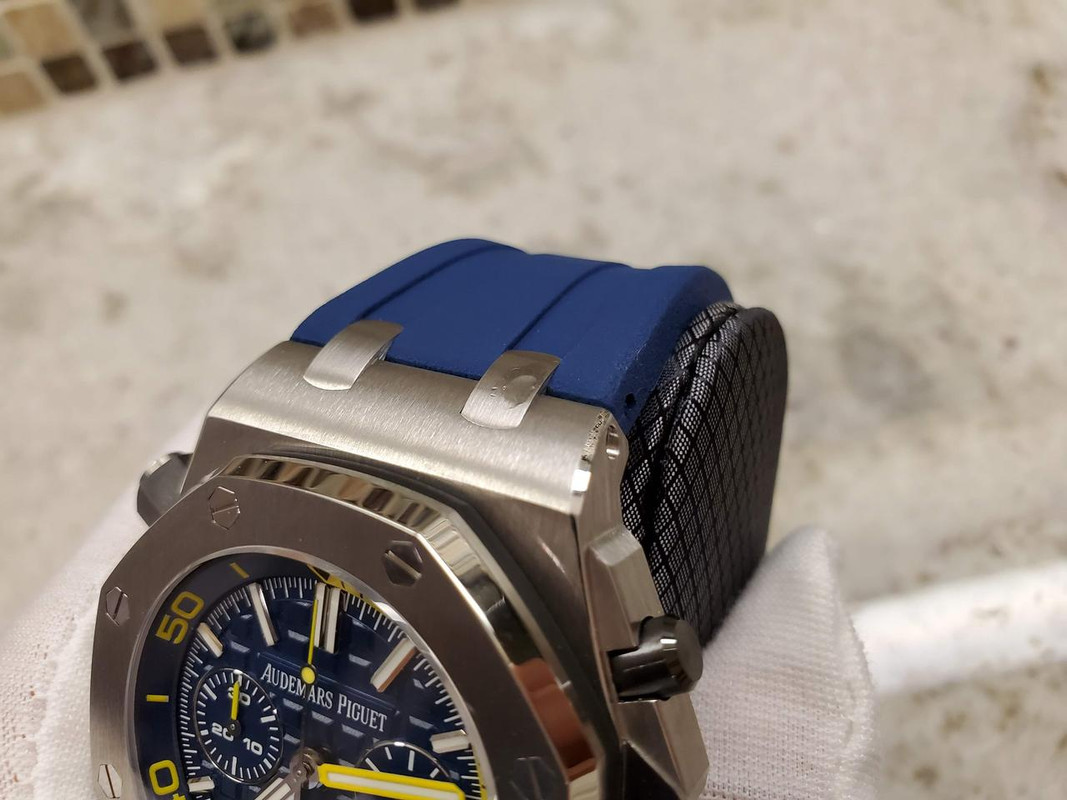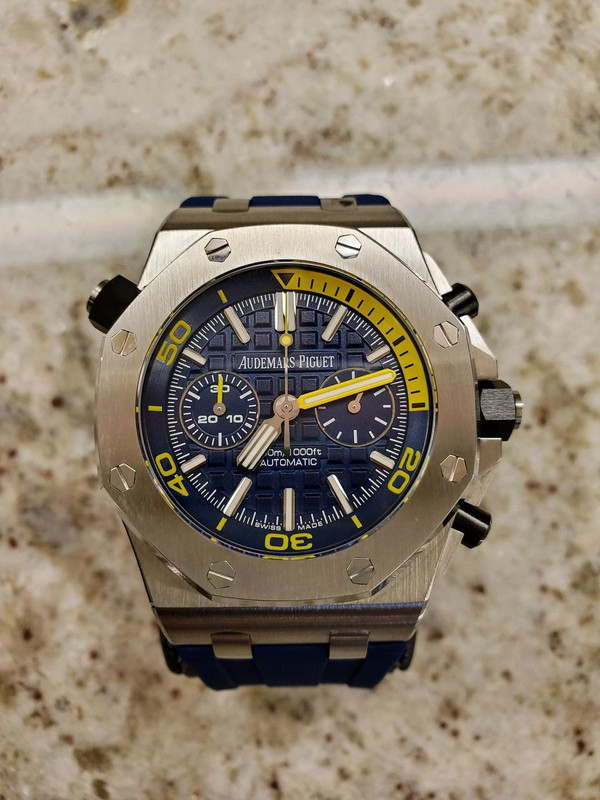 Royal Oak Offshore Diver Chronograph Green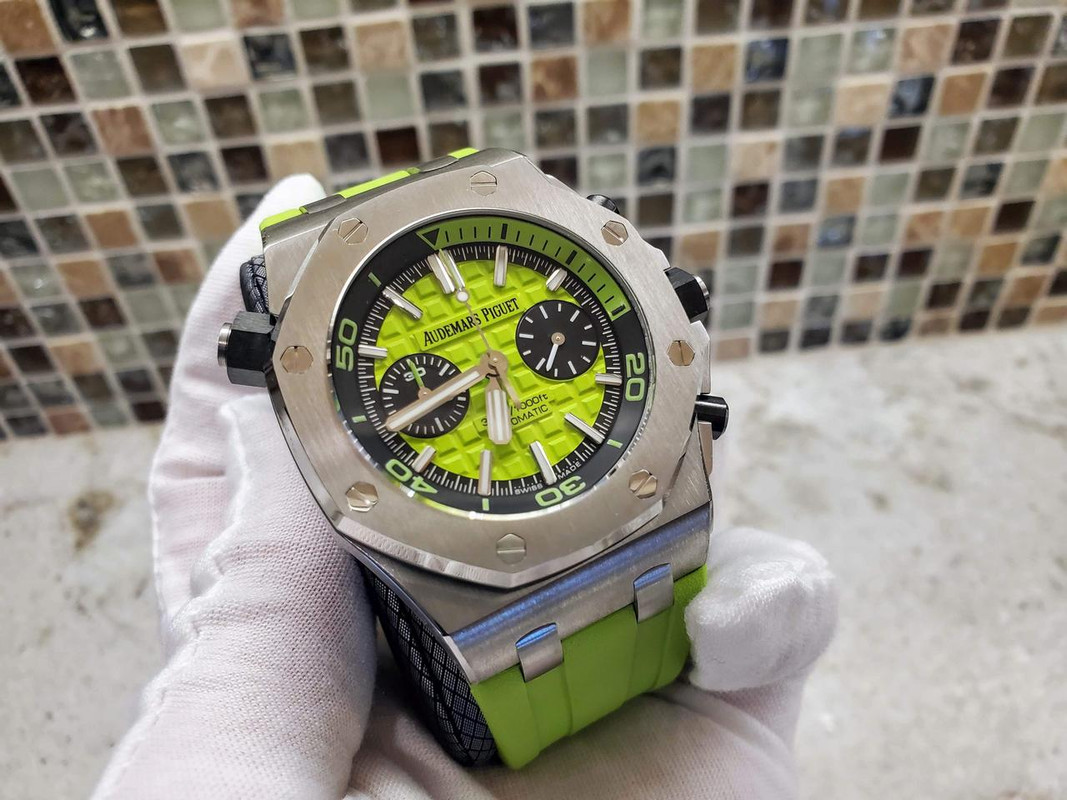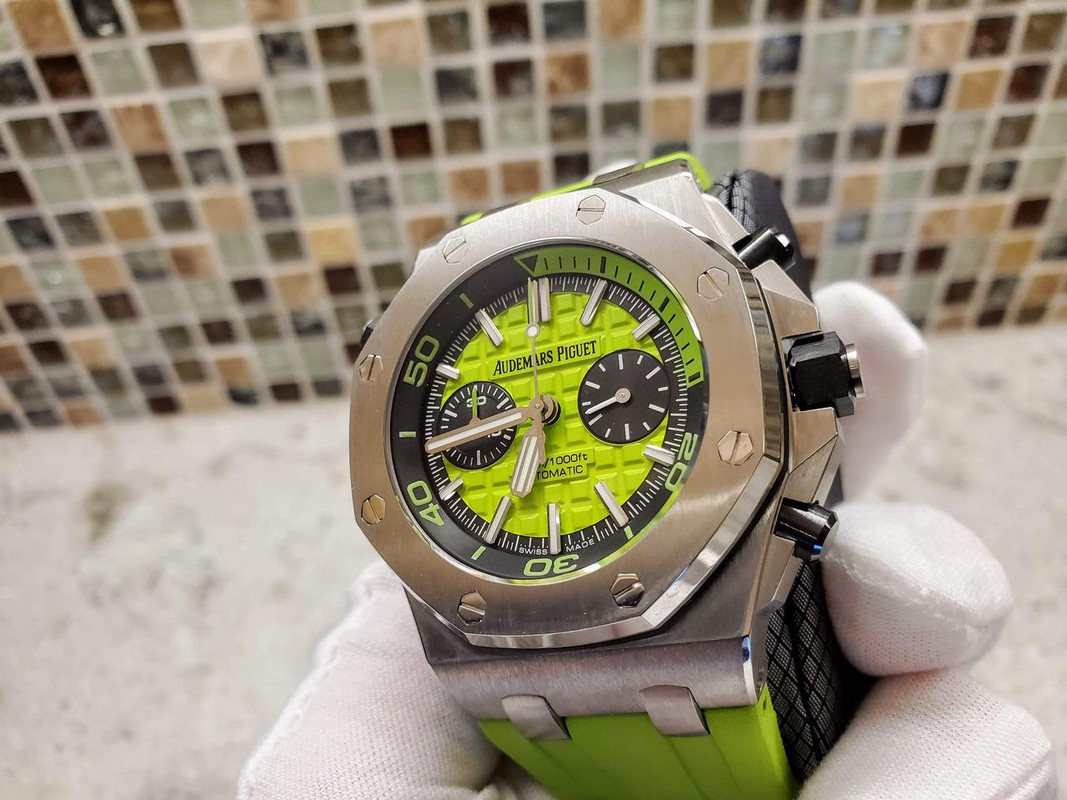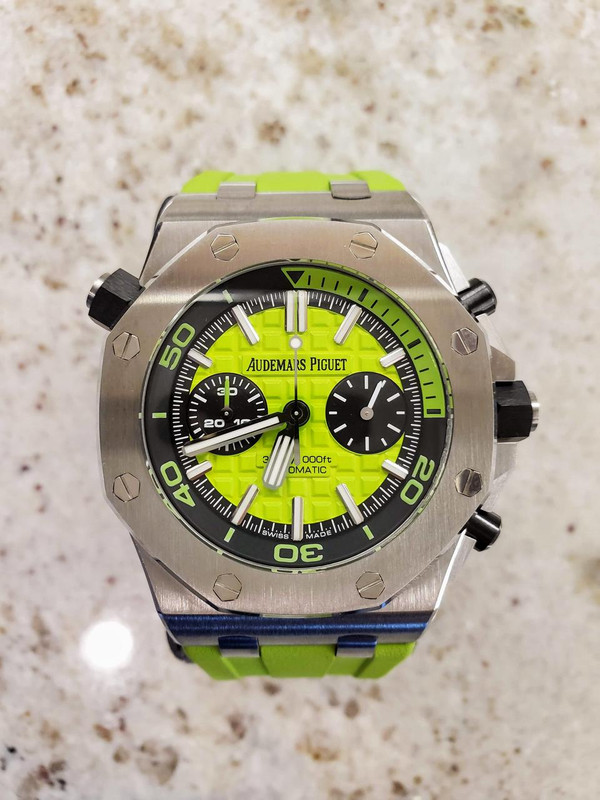 Royal Oak Offshore Chronograph Michael Schumacher Ti