So guys, I finally managed to complete my beloved GMT LN Franken build.
What I can say so far, this is one of the most perfect watches I have ever build and all this for a reasonable price tag (still a lot of money, no doubt, but considering how gen prices increased...).
My build consist of the following:
VRF case
3185 non engraved movement
VRF tube
Gen 704 crown
Gen 3135/3185 stem
Gen dial
Gen hand set
Gen bezel complete assembly with insert
Gen green 3186 Date Disc
GMF 904L jubilee bracelet
Prof black whole crystal
Backup green gen Everest band with ARF clasp
What will follow:
Maybe 3185-660 jumping hour part
My already existing 3185 engraved bridge
Bracelet:
My initial plan was to place a green Everest band which I did already purchase. However, one night I switched my plan and wanted to have a jubilee.
Problem: ARF does not have a proper one for this model. The Datejust 41 jubilee from ARF has 21mm lug size and the Datejust 36 has completely wrong SELs for this model. In addition, both have wrong clasps, but I could have replaced this. Therefore, I was not exact sure about others quality. Nonetheless, a local watch friend recommended a GMF as he also had one in stock and I thought to give it a try. After 30min oil bath it was smooth as it should be. The shine is great and the bands look nice as well. Clasp looks very good but flip lock is a bit strong to open and close. However, this can be easily replaced by an ARF one. What I do really like is the lug wholes. Because there is NONE!!! It fits so strong and so perfect, that it took a bit to mount or remove.
This bracelet fits very well and I like it.
Crystal:
There is some pictures with the VRF stock crystal mounted. Honestly, it's not as bad as some complain. Instead, at the beginning I was surprised how good it was. Nonetheless, it's a difference of day and night once you mount a professional one. In my case I did mount a prof black whole crystal instead of a gen one and I can only say: compared to my gen watch I don't see a difference. The black shine of the dial pops really out, the white gold hands are more visible and of course the black whole cyclops shows the wonderful green date disc in a perfect way. There was a time where I was able to live with stock crystals. But long time ago this has changed. A gen (or prof) crystal makes the complete watch more "perfect". Everything shines more clear and more colored, while all the rep crystals have such a "milky" touch.
Bezel assembly:
I replaced the stock VRF by a gen one.
To use a gen retaining / crystal ring you also need to use a gen crystal gasket. VRF gasket is too thick. The stock VRF has a bad rotation but I tried to put the gen click springs ring on rep VRF and they did fit. I could imagine, that the rotation of rep VRF would be better if you use a gen click spring ring. Nonetheless, I just tried this "un-mounted" and I have no experience how it would rotate mounted on a watch.
But it could be a cheap alternative just buying a gen or ARF insert and a gen click spring ring to use with VR bezel. Because the bezel ring itself looks nice IMO and it uses glued bezels. So for people with less experience in pressing ceramic bezels, this could be a good alternative.
Dial and hands:
Unfortunately I don't have a VRF Dial or hands aside to compare, but gen is gen. So what shall I say. It fits perfectly.
Regarding hands: be careful while installing on a VR3185 as there is not such a typical "hand stop". If you press them too much, they will touch the dial. This is what happened to @occb2
Nonetheless, you should know that this is not a rep issue rather than the reality for gen 3185 movements as well. Only later movements like 3186 (SH) had this hand stop.
Movement:
It's too early to say something about the movement. It was regulated and lubricated. According to testing it has like 43 hours of power reserve and runs between -5 and +9 seconds per day. Date flips at midnight and for the moment it seems that the GMT hand keeps almost its position. Not 100% exactly but enough for my expectations. Rotor is quiet as per my gen and time setting works like gen as well. It goes a bit strong to remove stem/crown or push back and it seems that there is more pressure on it than on my gen, where it goes really smooth. Hour hands flips as per gen but I tried only clockwise setting for like 5 calendar days. There is not much of wobbling hands to see while setting the hour hand (this is the main difference from 3185 to 3186). From that perspective, I would always prefer the 3185 rep movement instead of 3186 rep movement. Construction is much more reliable and the wobbling hands is a joke. I really can't see them - maybe a bit, but who cares.
Case:
IMHO case is really good compared to gen. Yes, there might be some differences in rehaut etc. but c'mon. Not even an AD would recognize this. Main issue is that the watch is not water resistant. The test stopped at 3ATM. For me it's ok, because I'm not using my watches under water anyway. And putting it one under running water was not an issue (for the moment).
I assume, that the lack comes from the combination of rep tube with gen crown where you can feel slightly that it's not as perfect as gen/gen. I once did remove the rep tube and wanted to install a gen one. Problem, after putting back the rep tube while waiting on my gen to arrive it seems that I have "anchored" it and now you can't remove it without crashing. The thing is, once you remove it right now and a gen tube probably won't work without glueing then I have no tube. Therefore, I kept it for the moment and will also accept that there is not the typical gap between crown and case.
Now onto the pics. Sorry it's a bit mixed because my img hoster won't keep the same sequence as my phone uses...
Gen watch is with oyster bracelet, Franken is with jubilee bracelet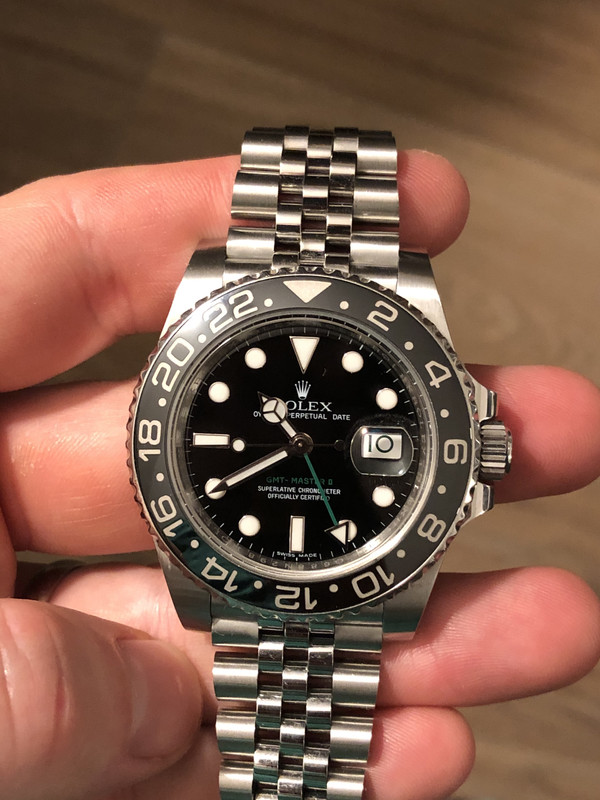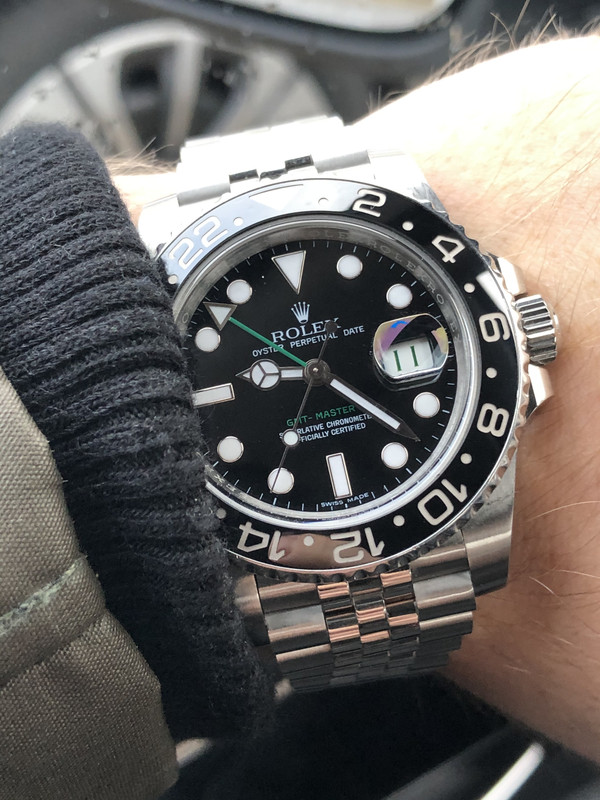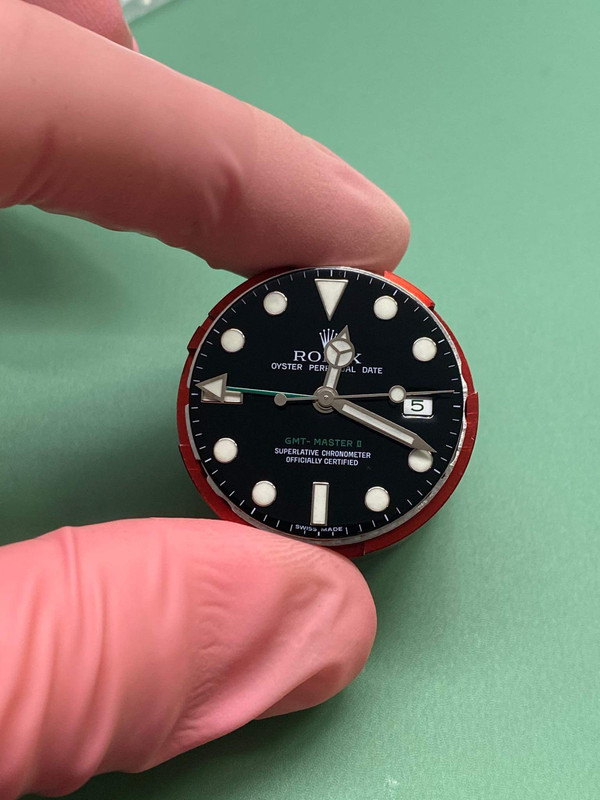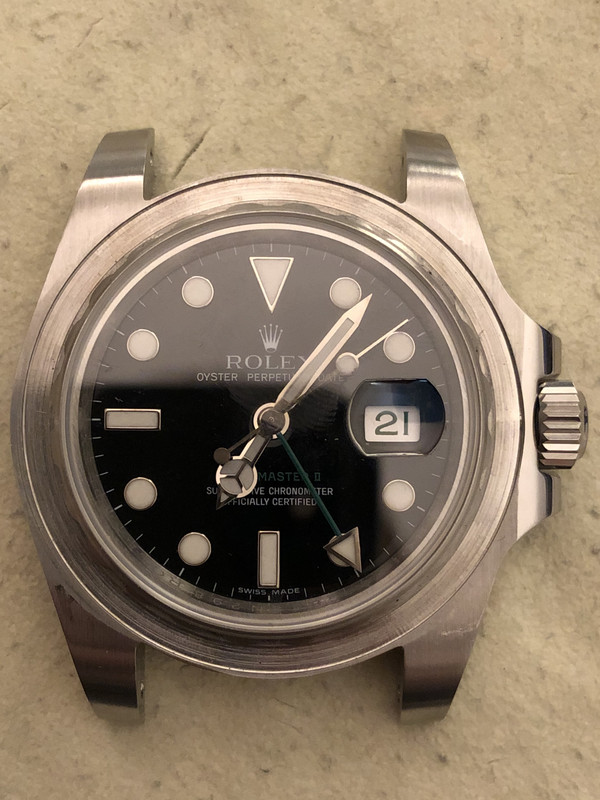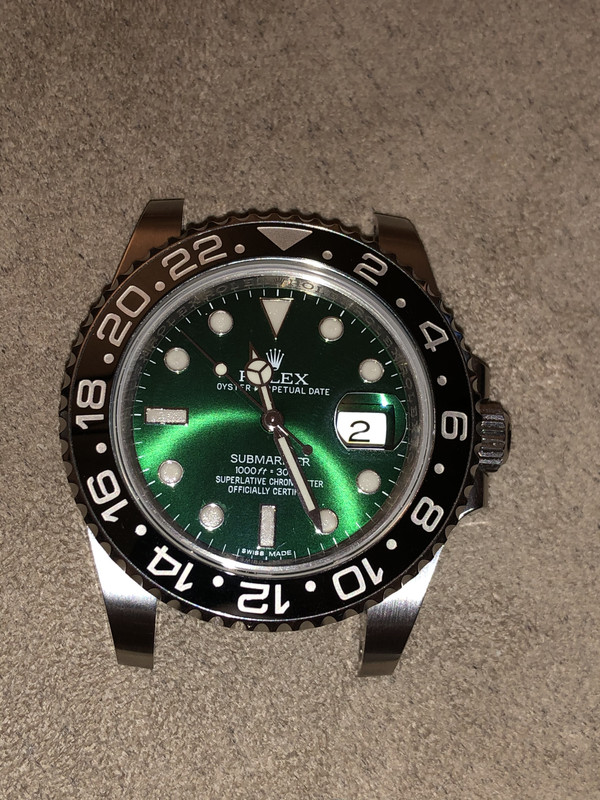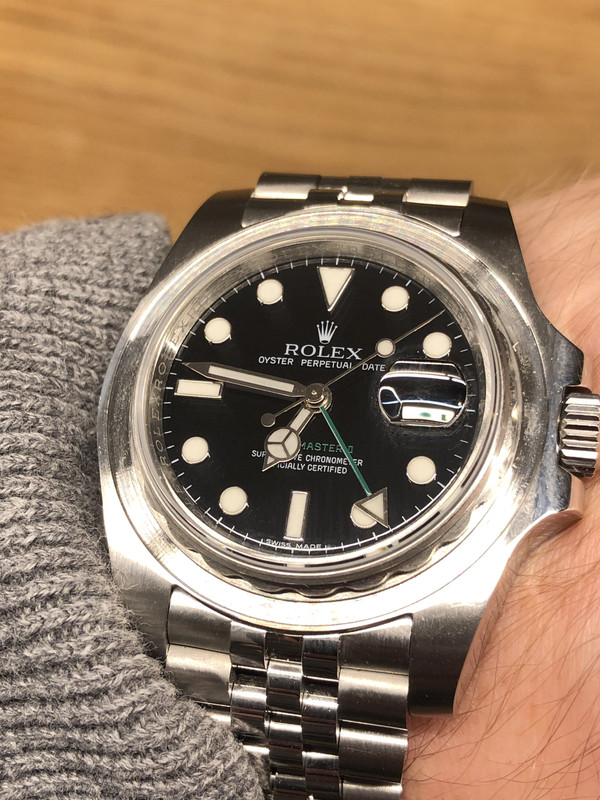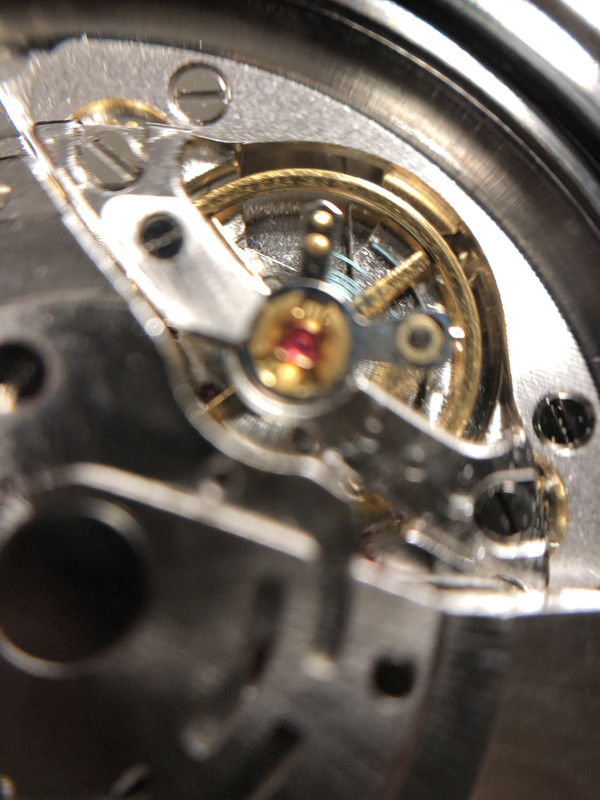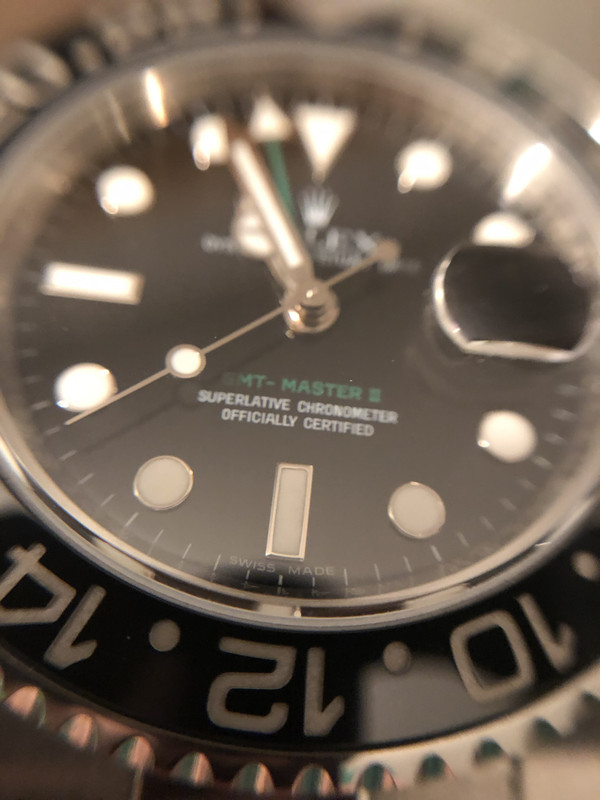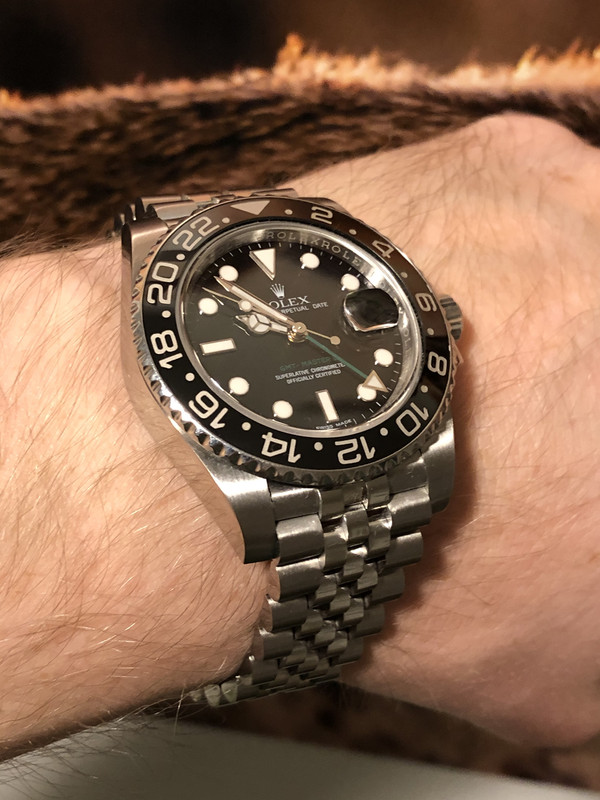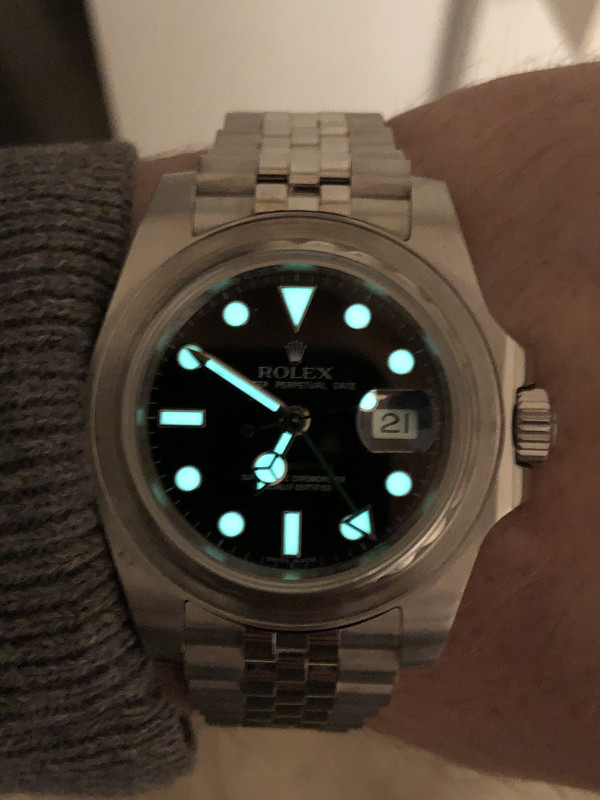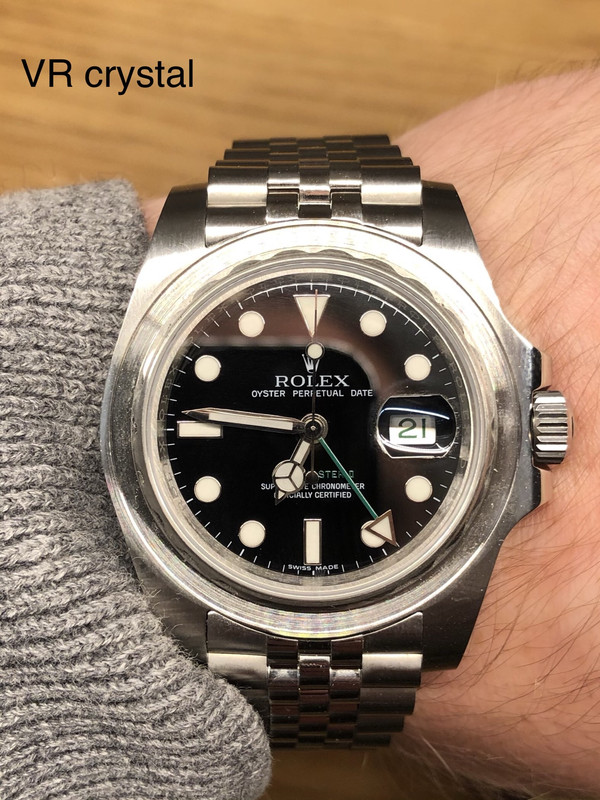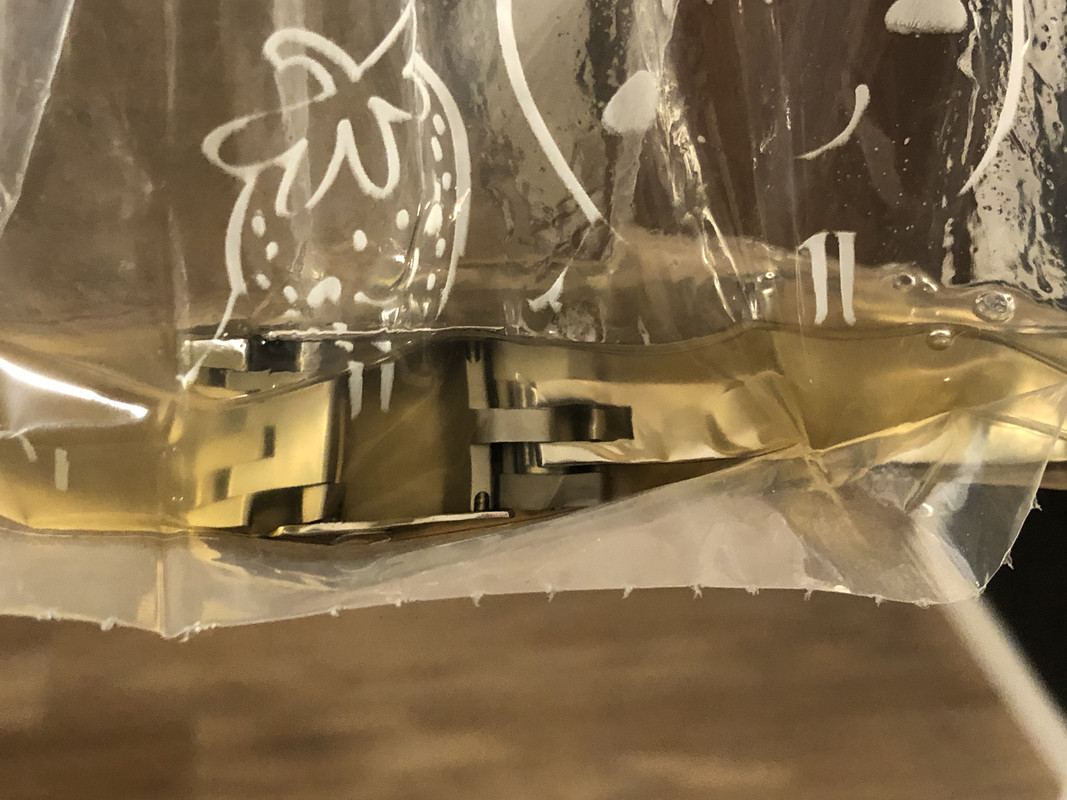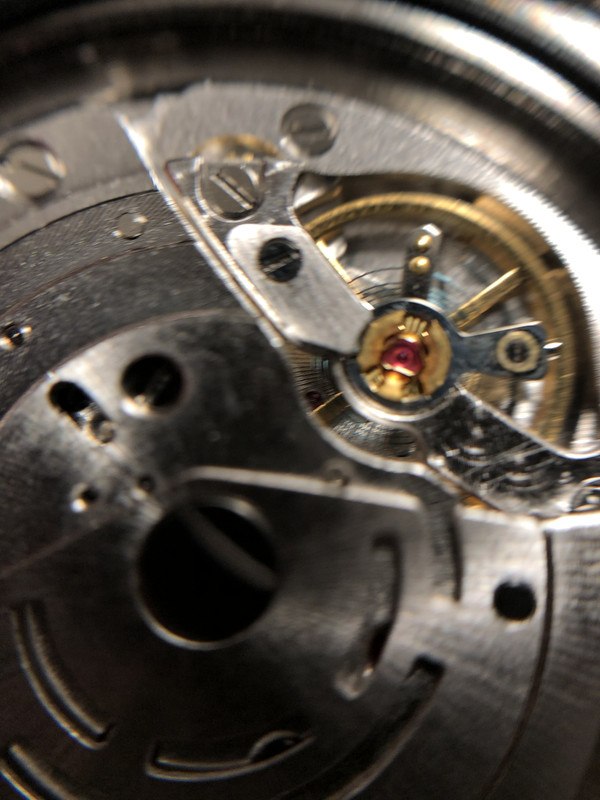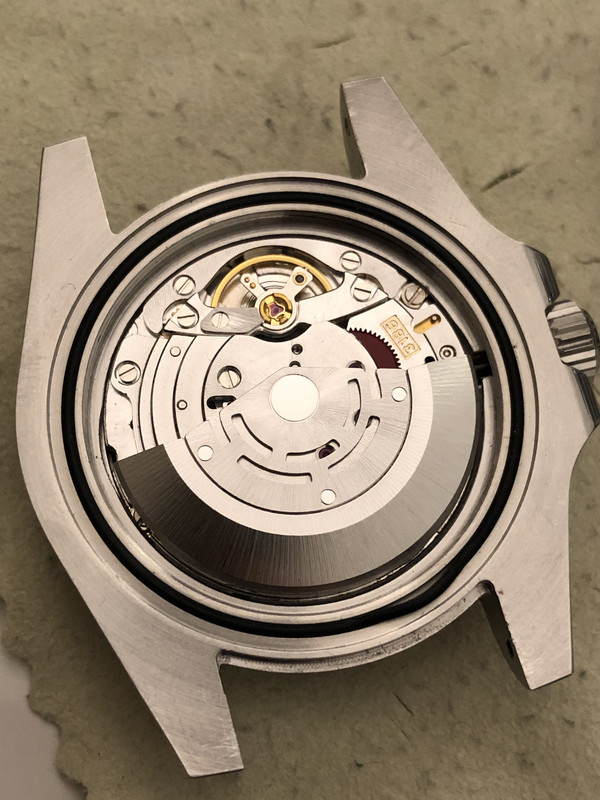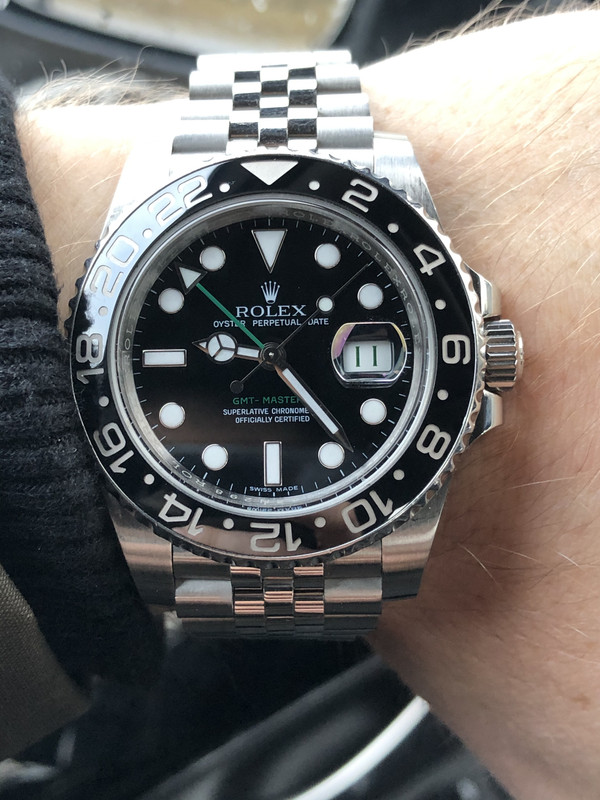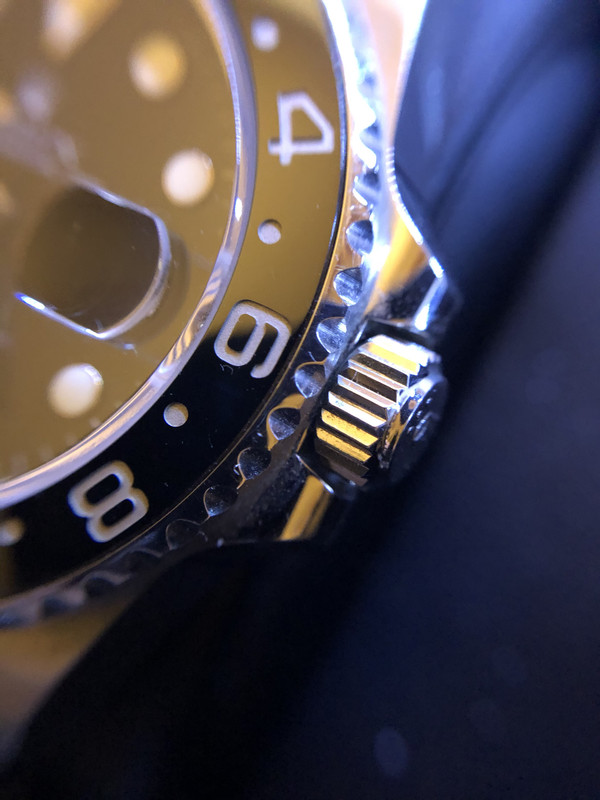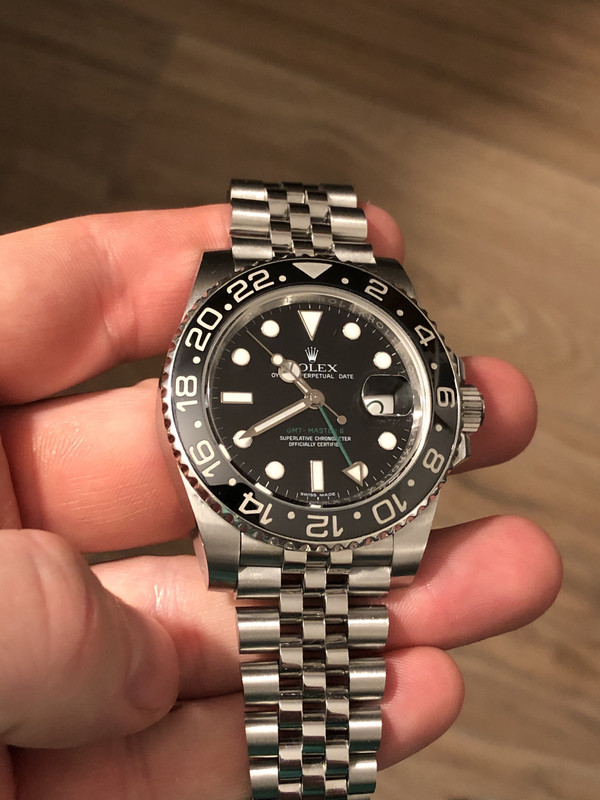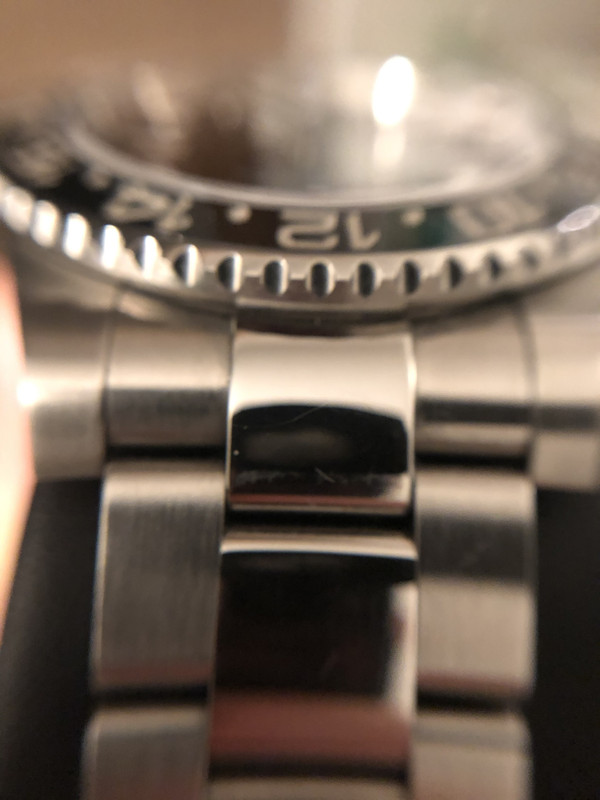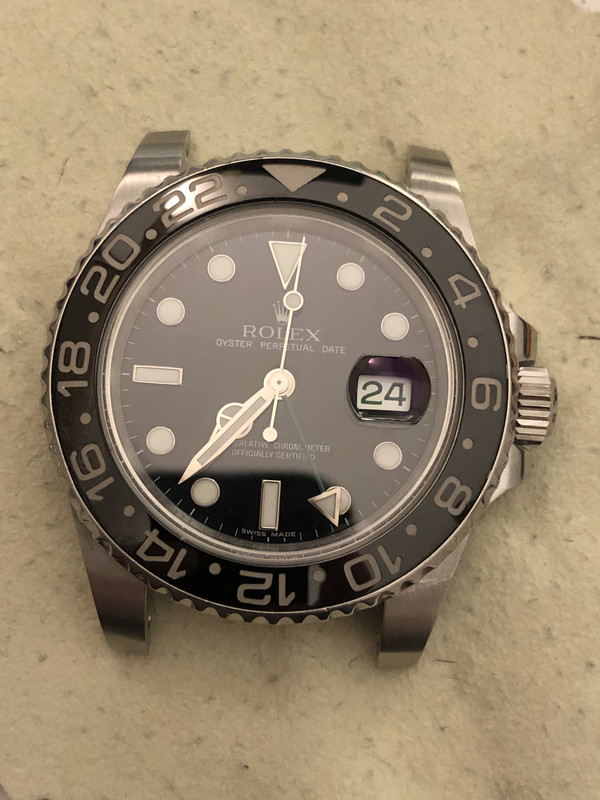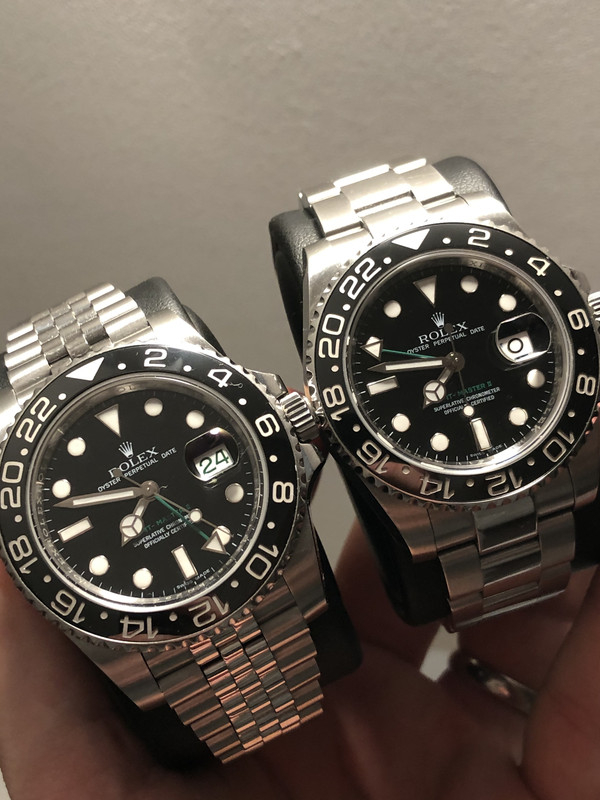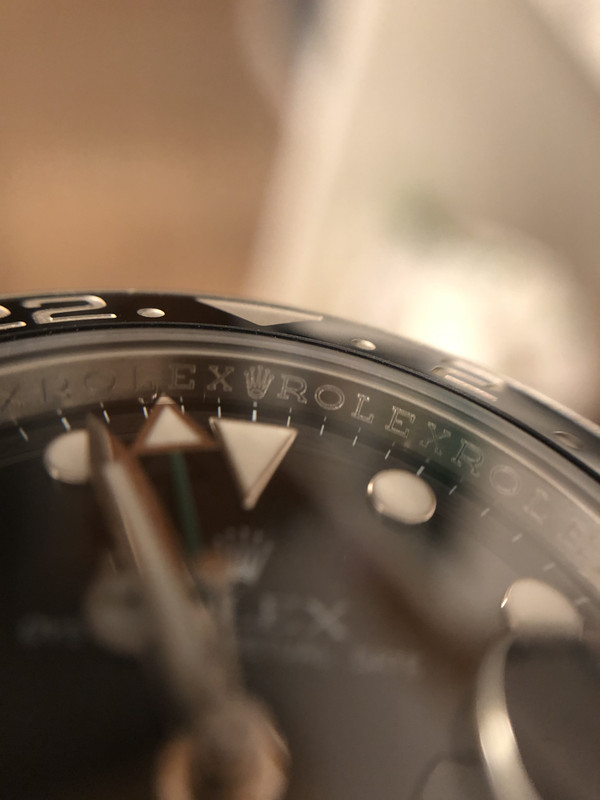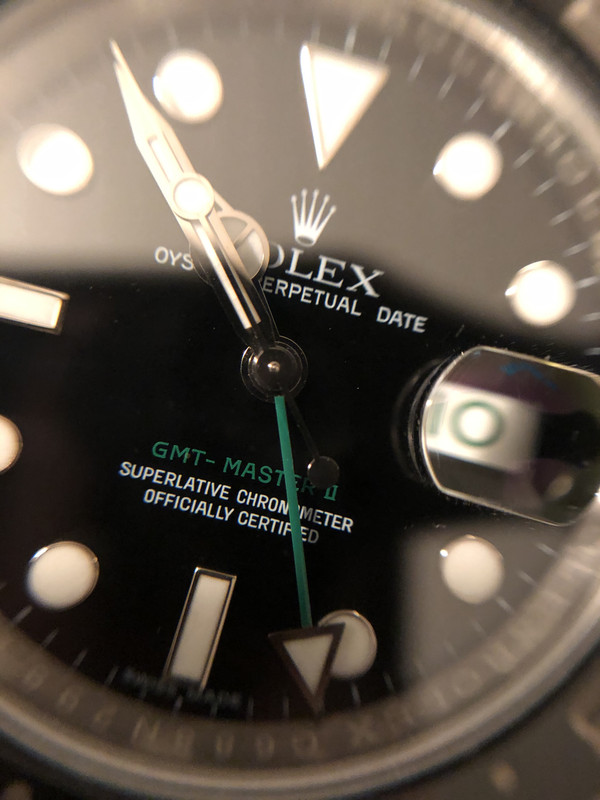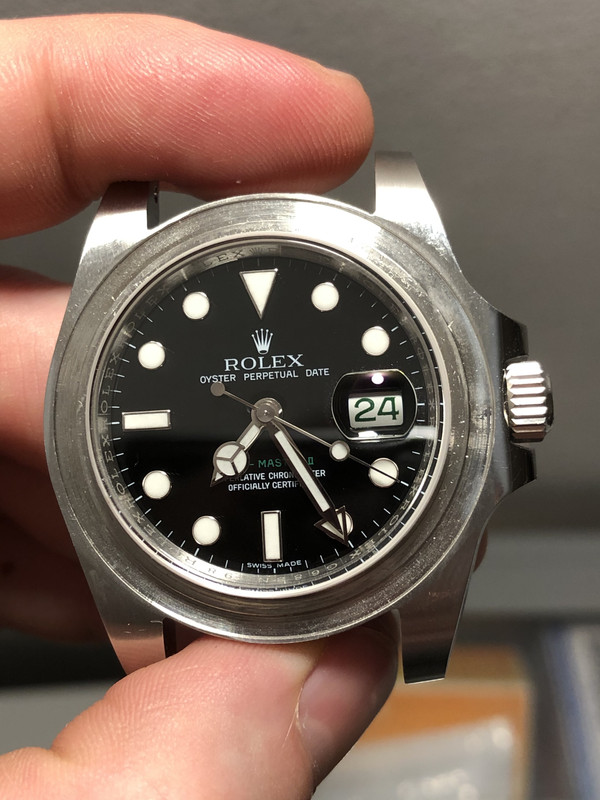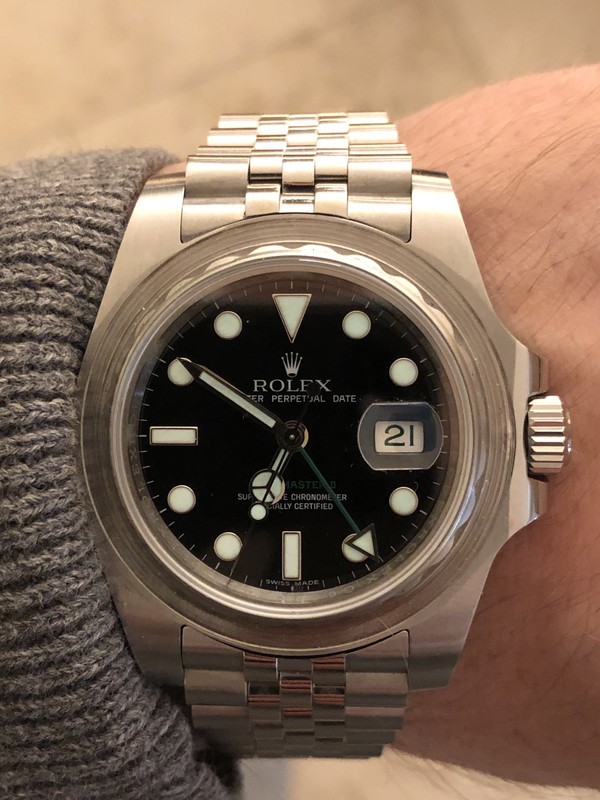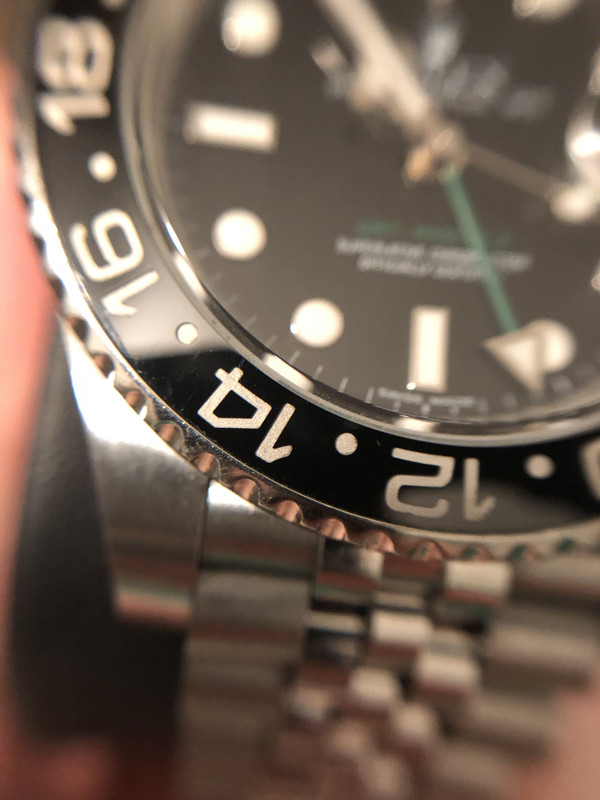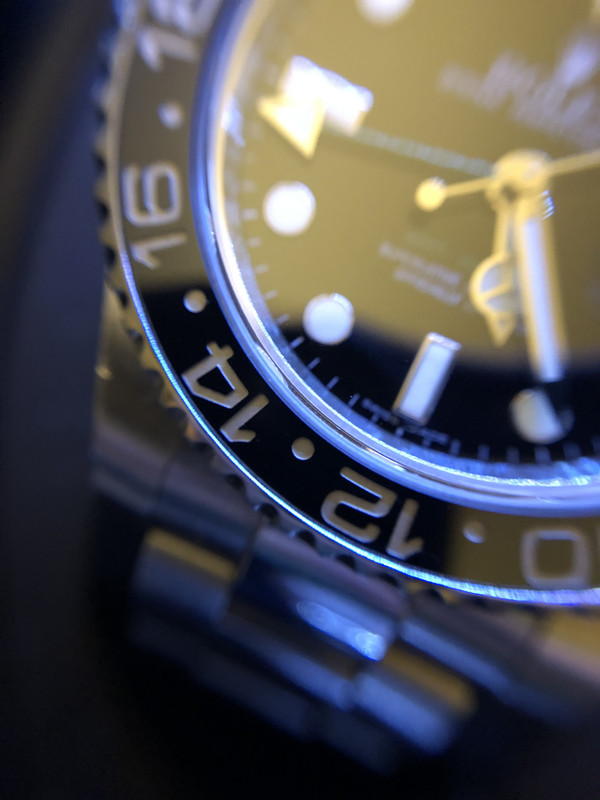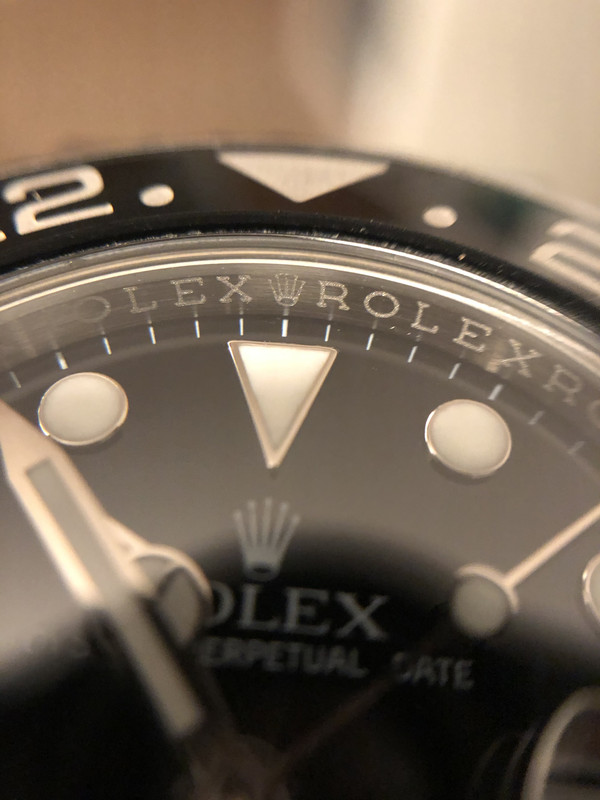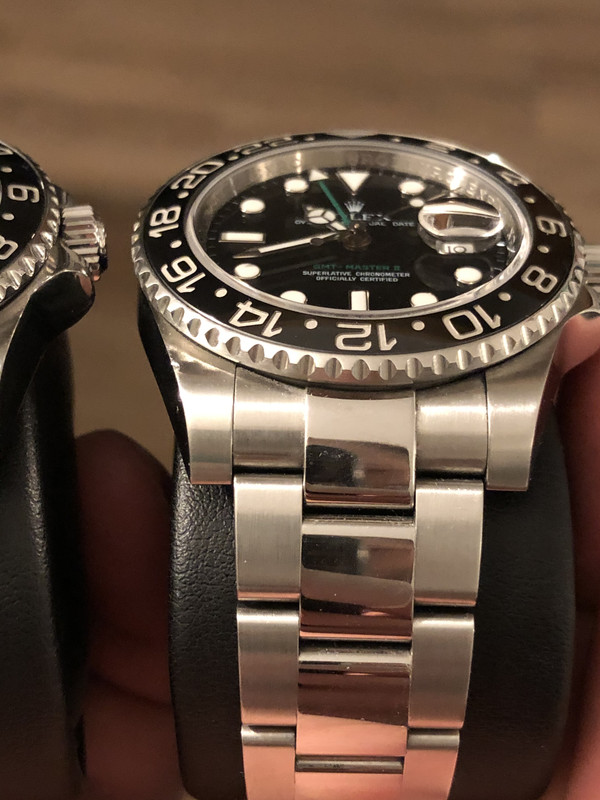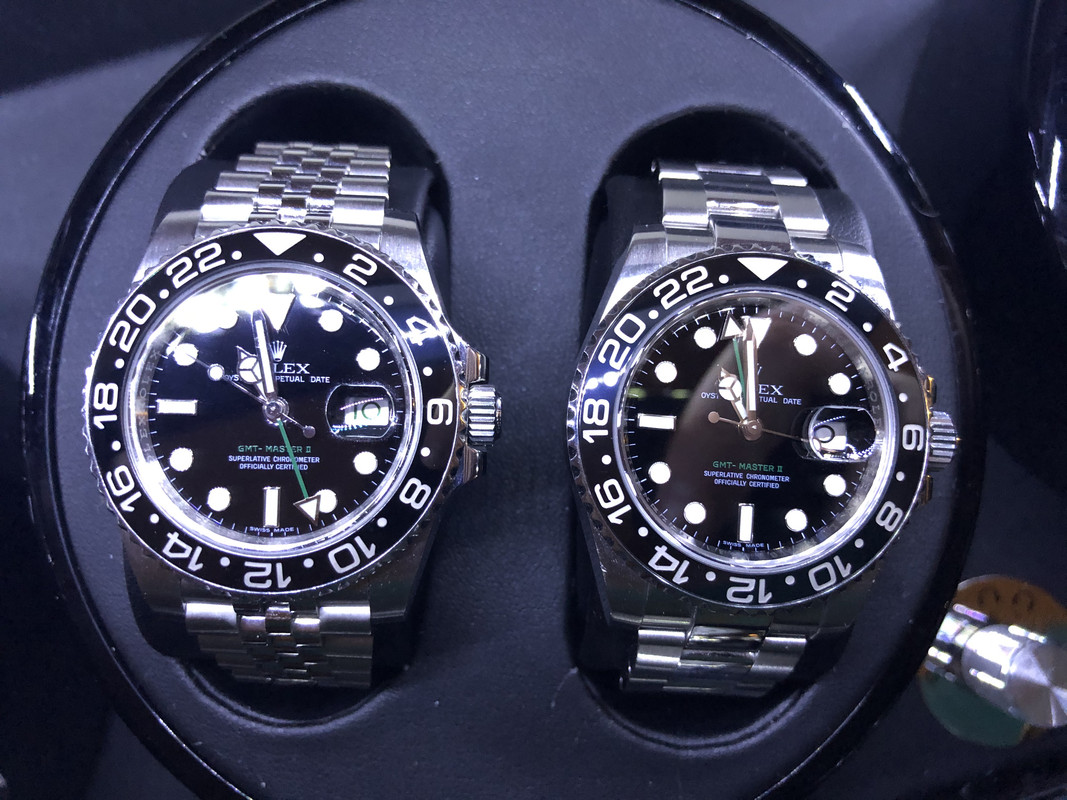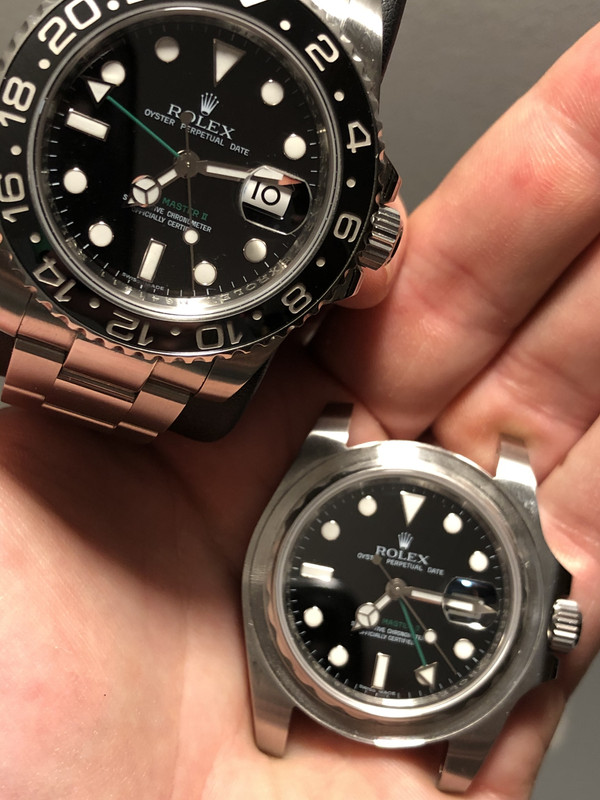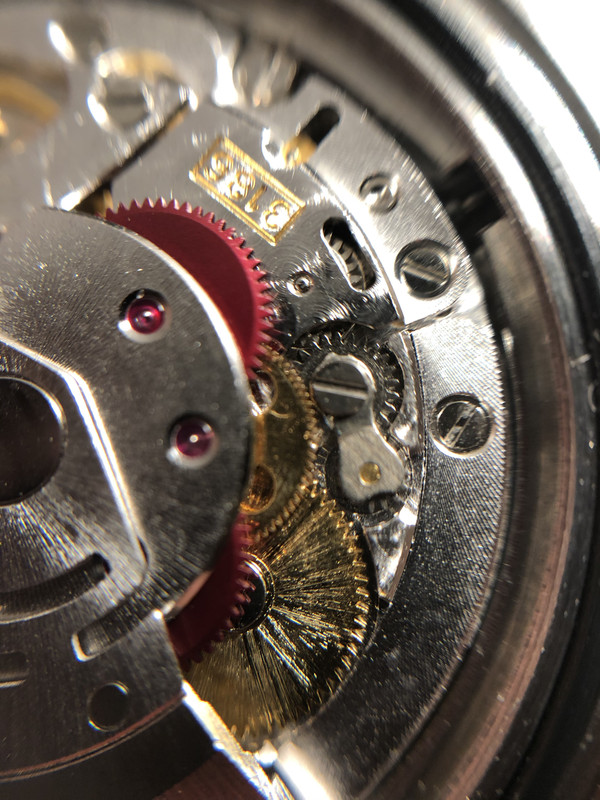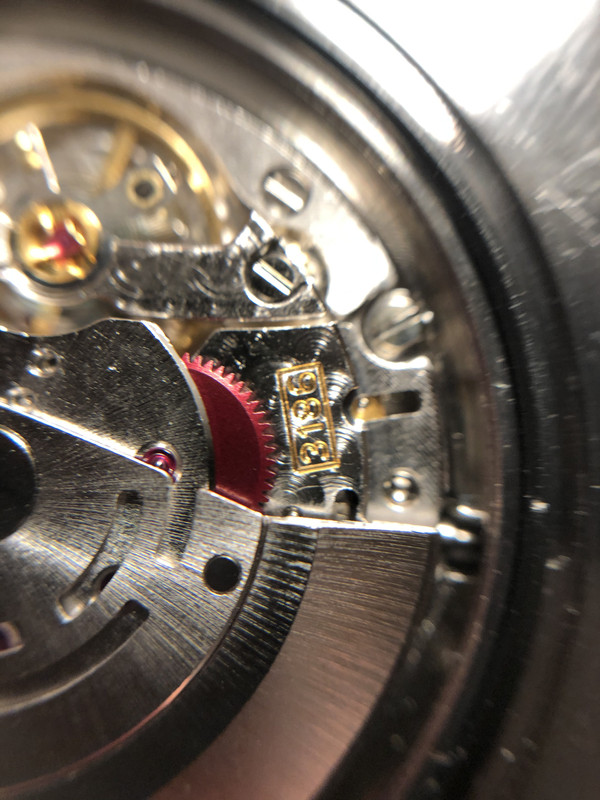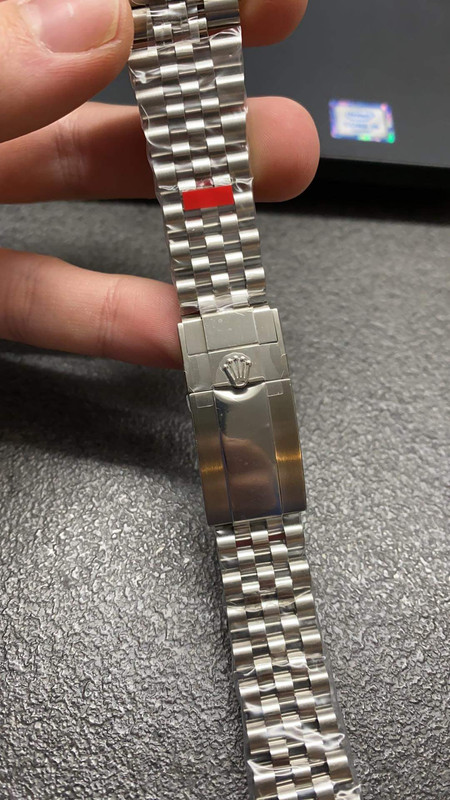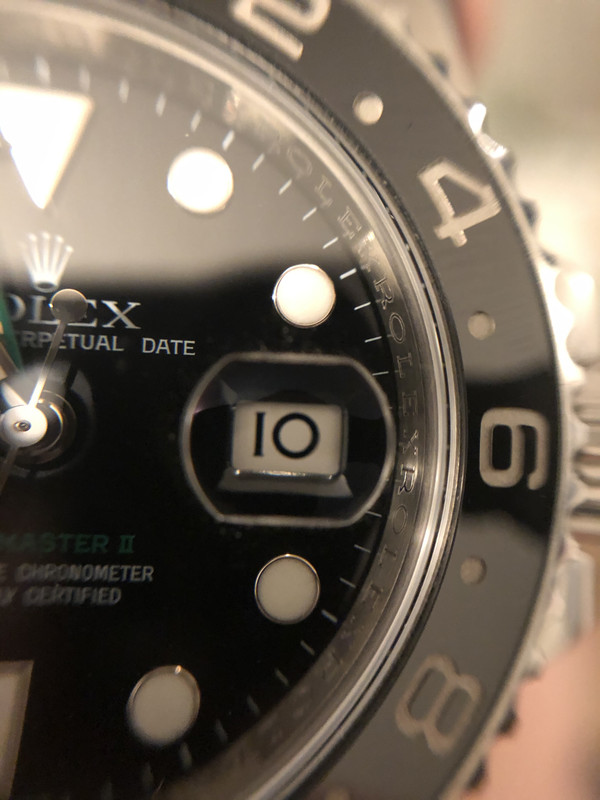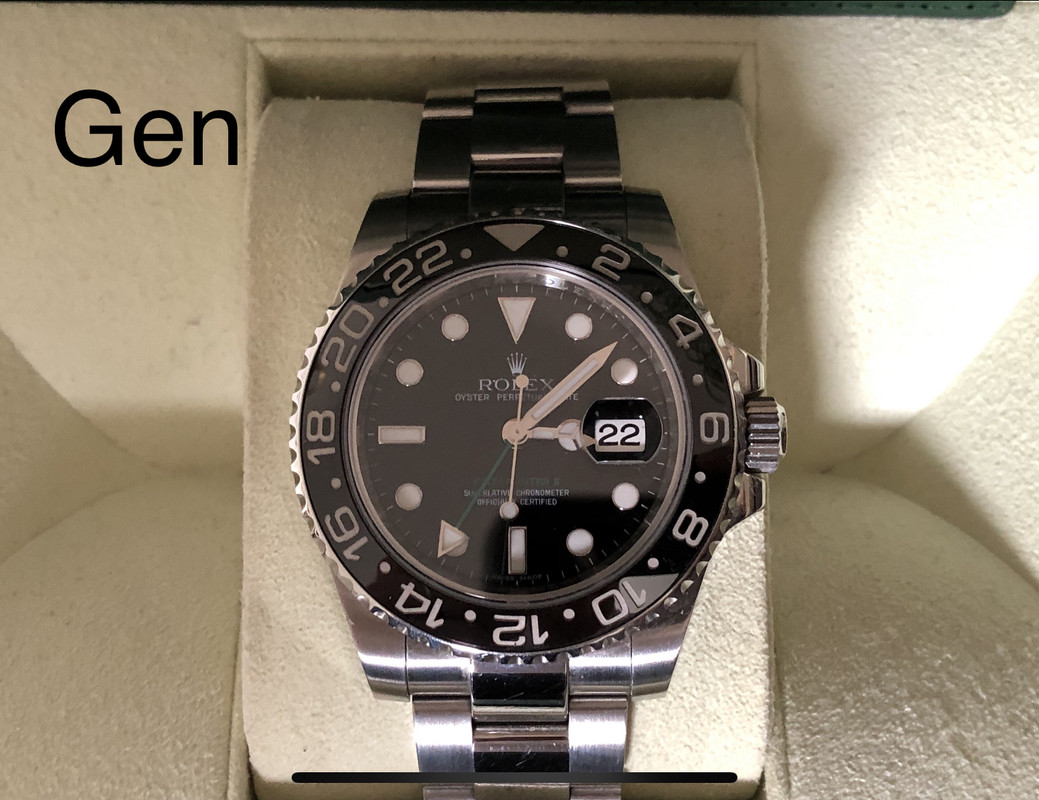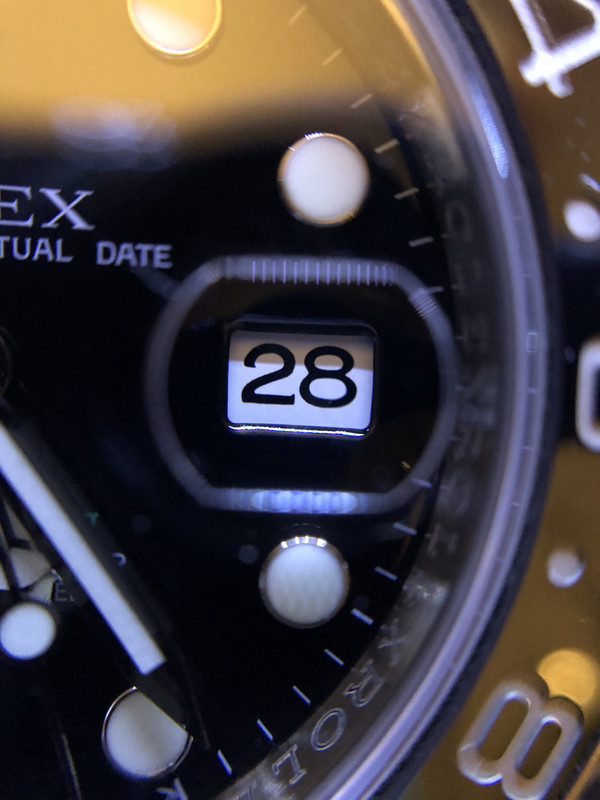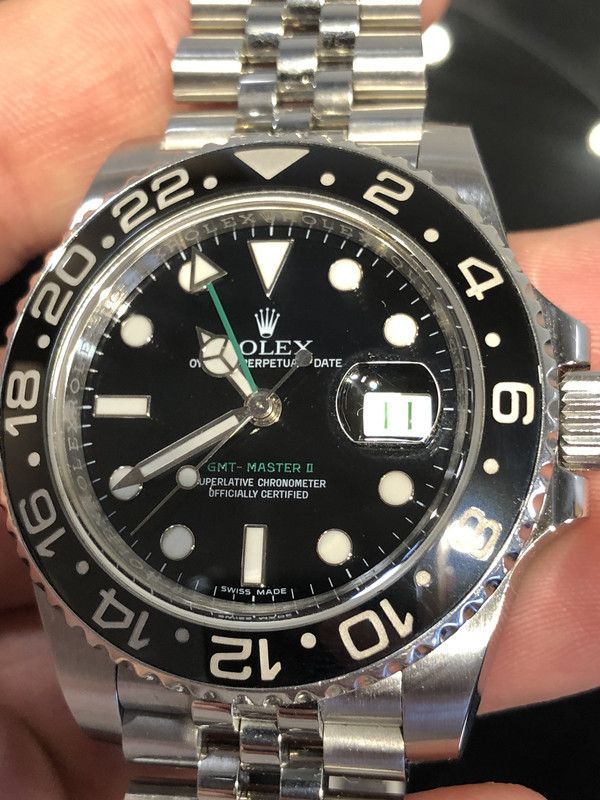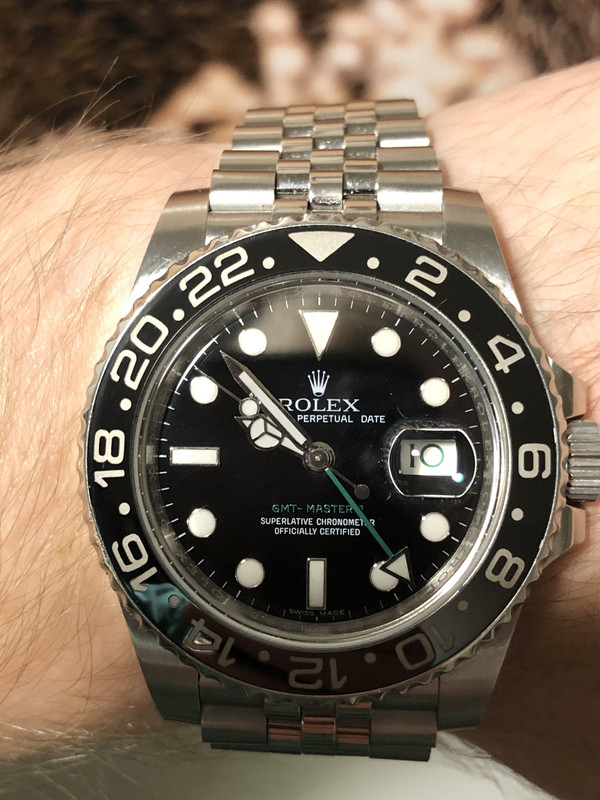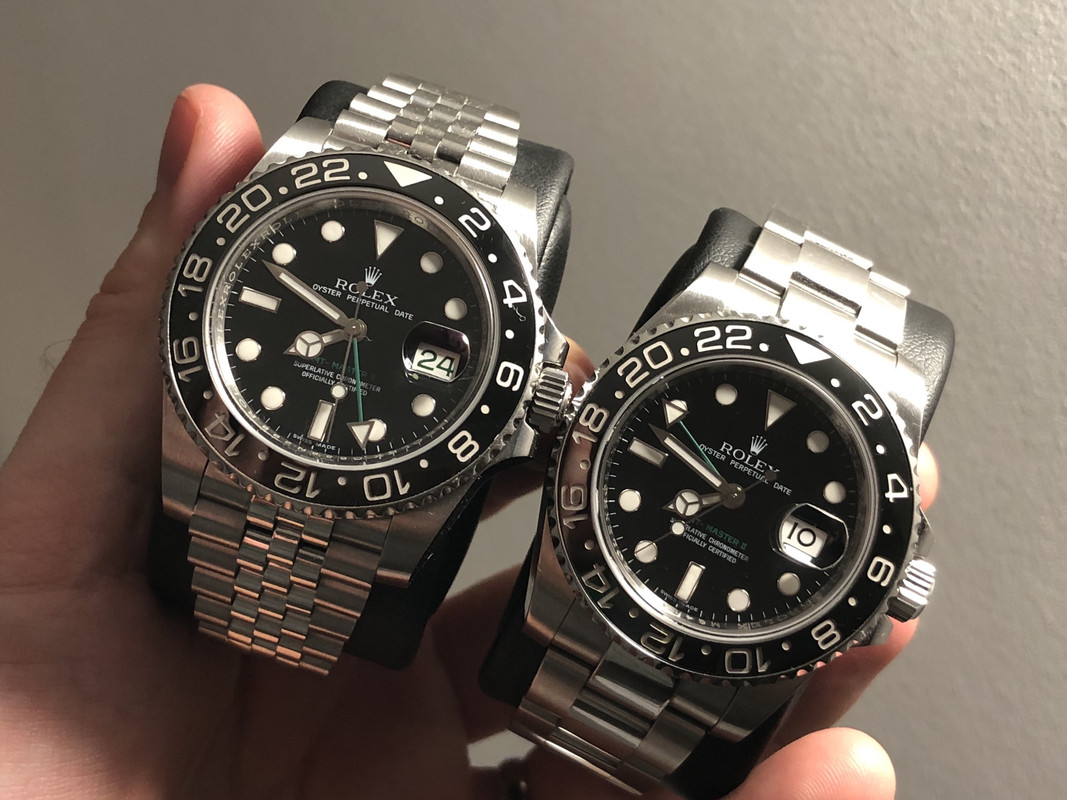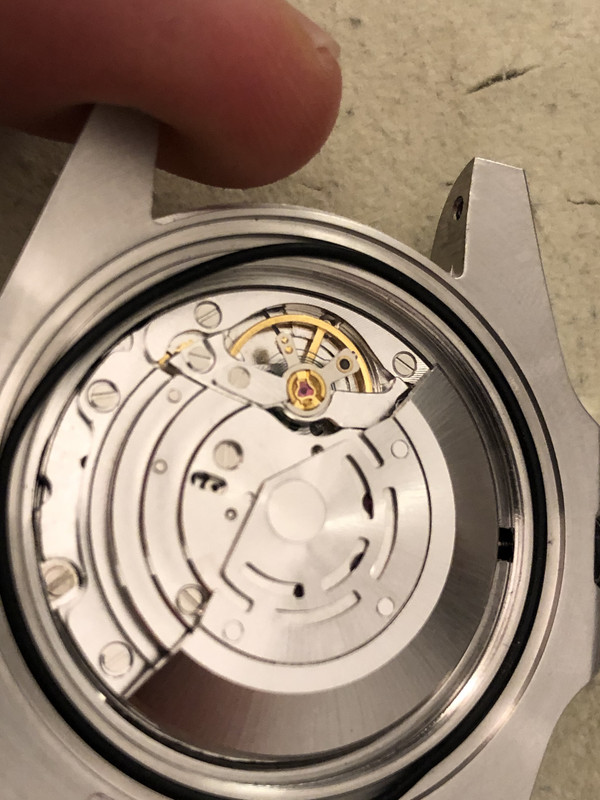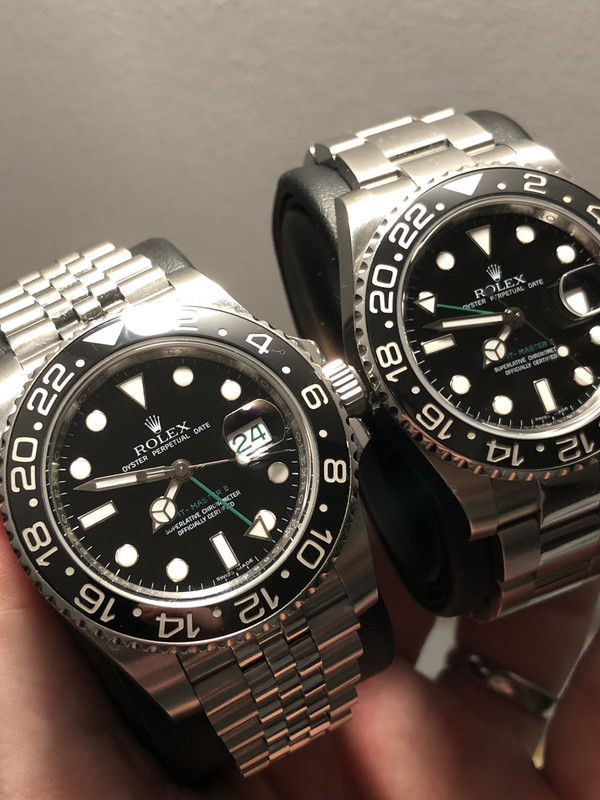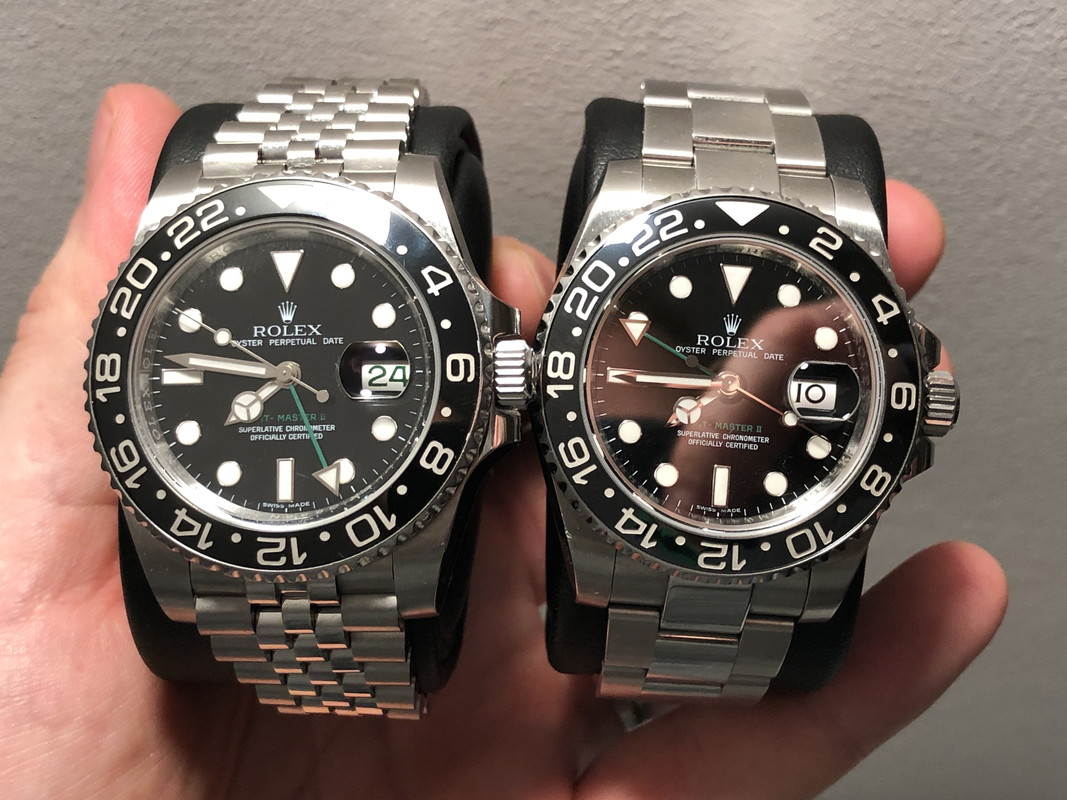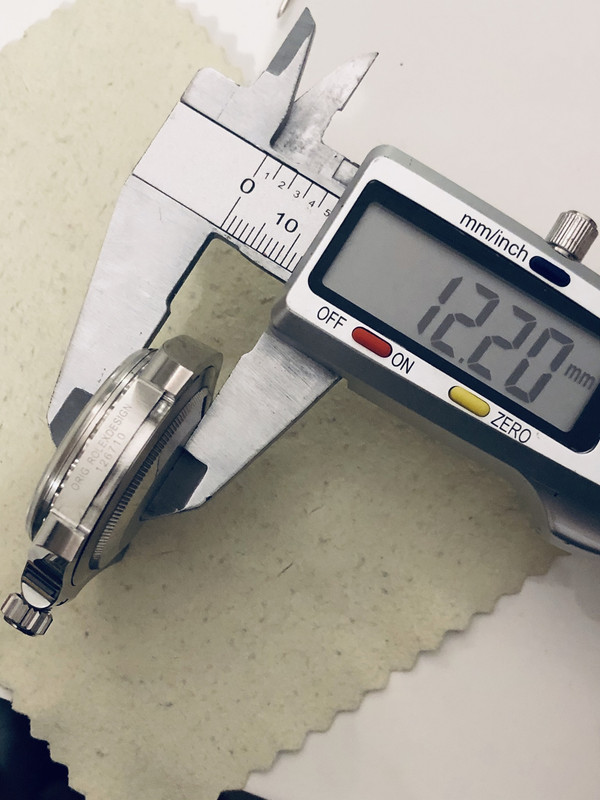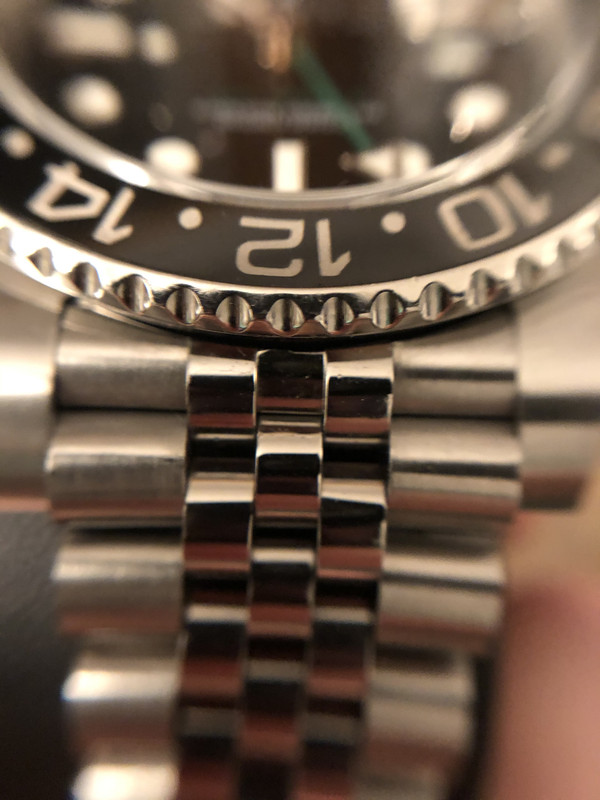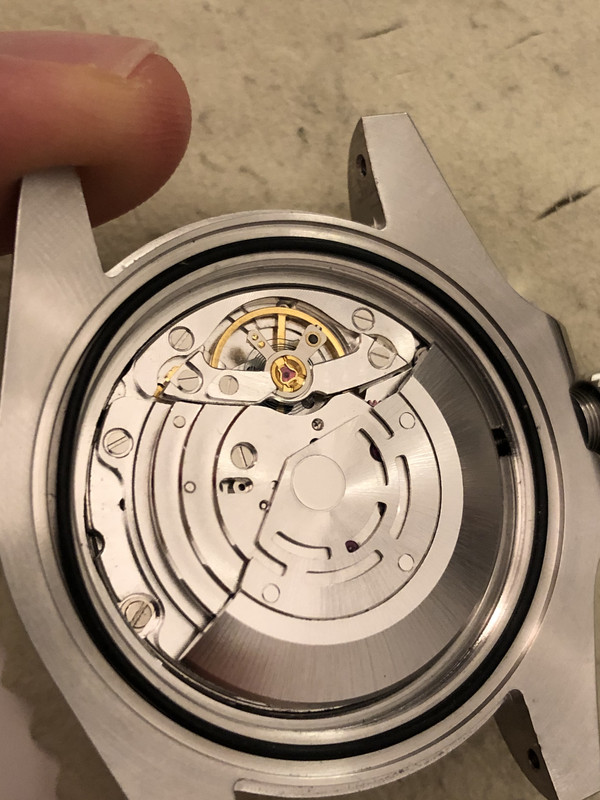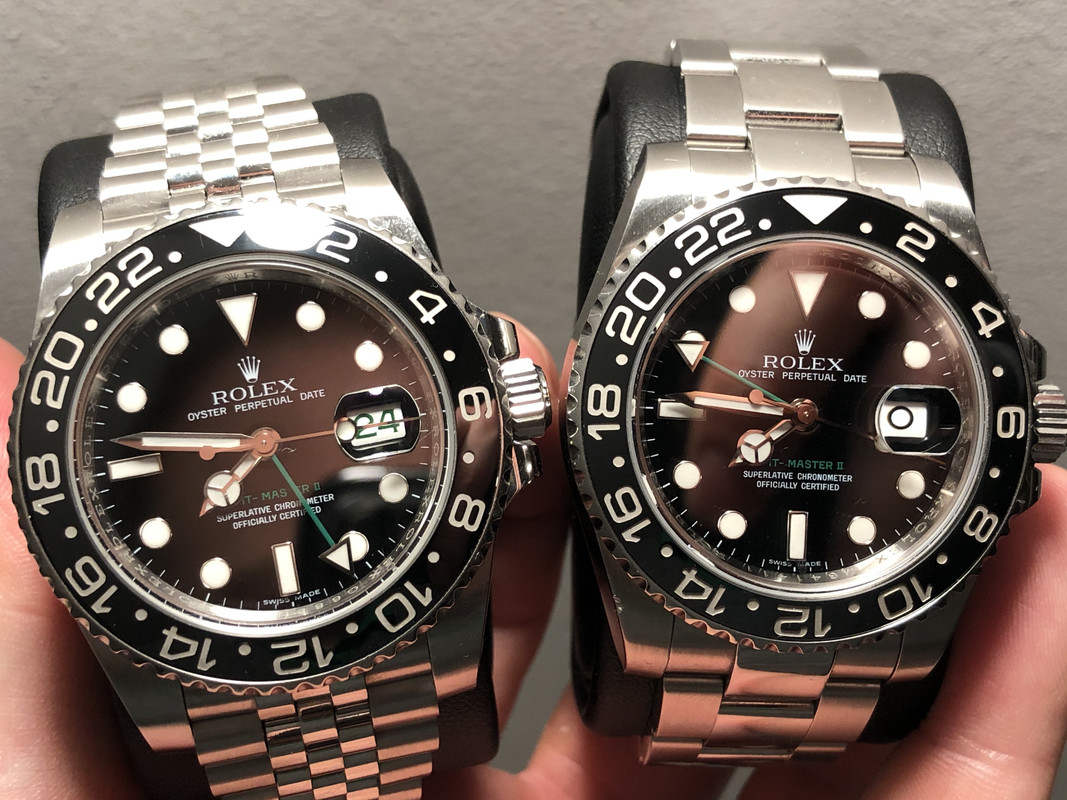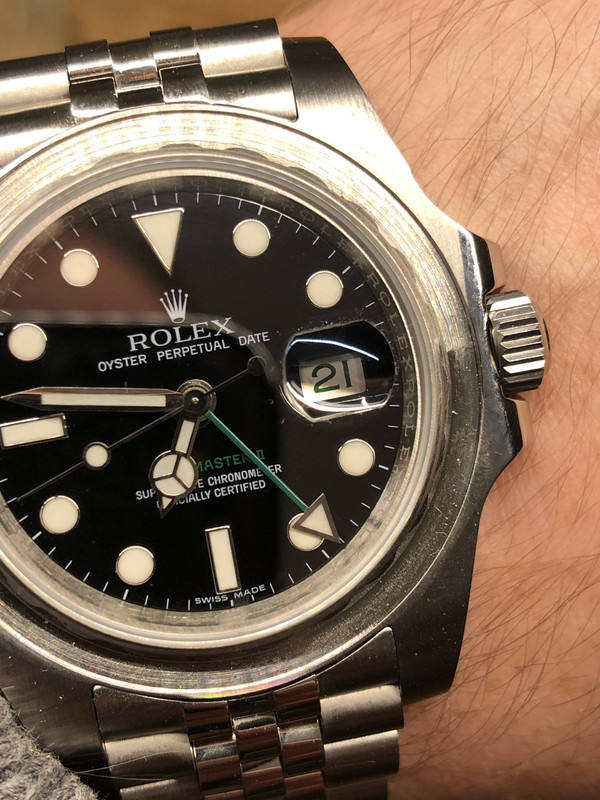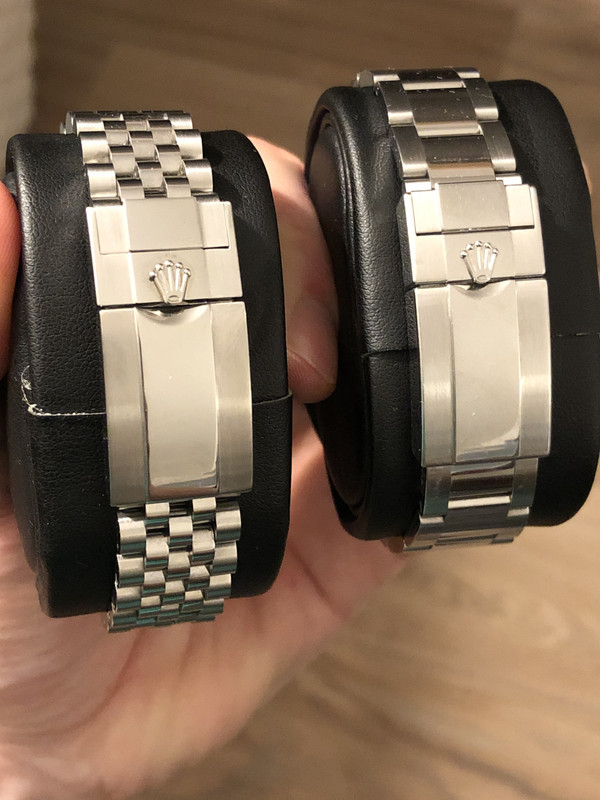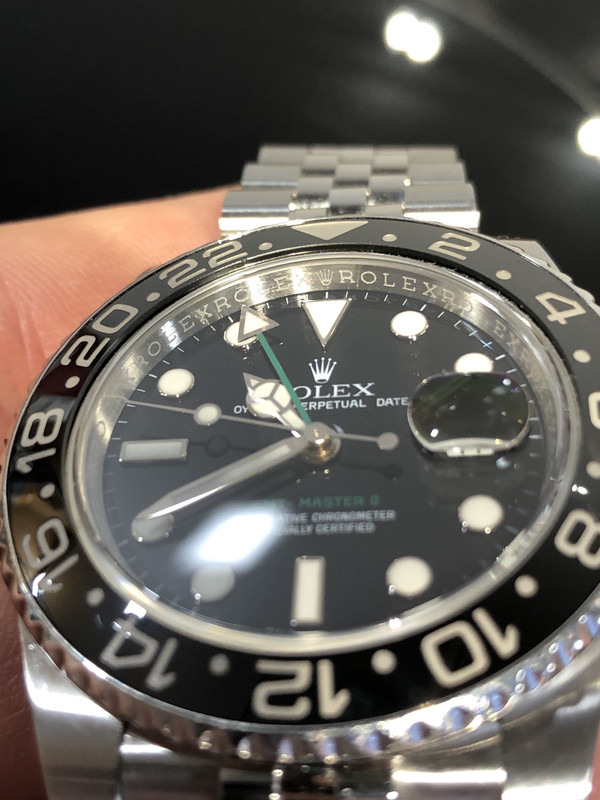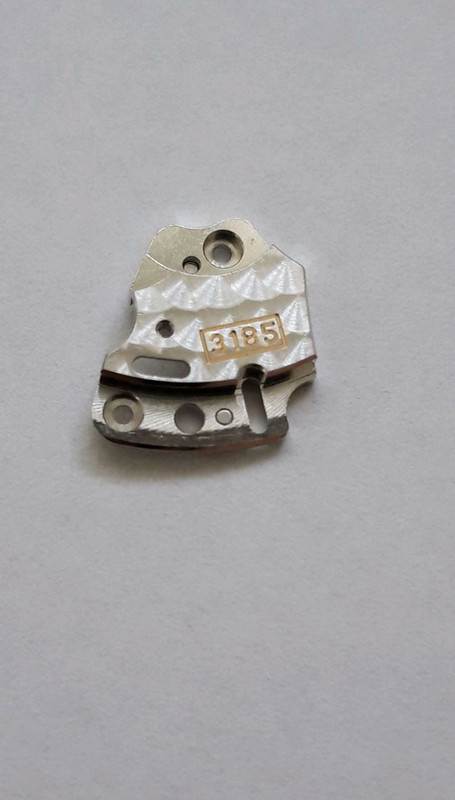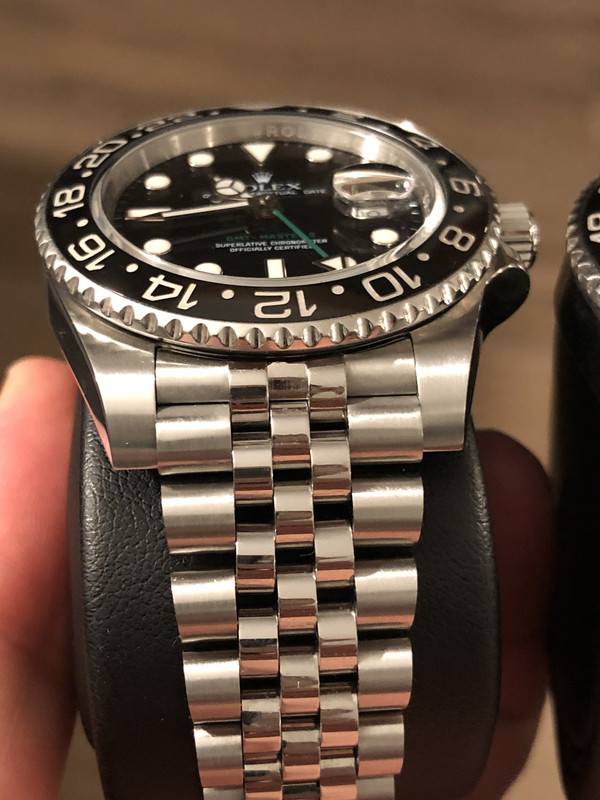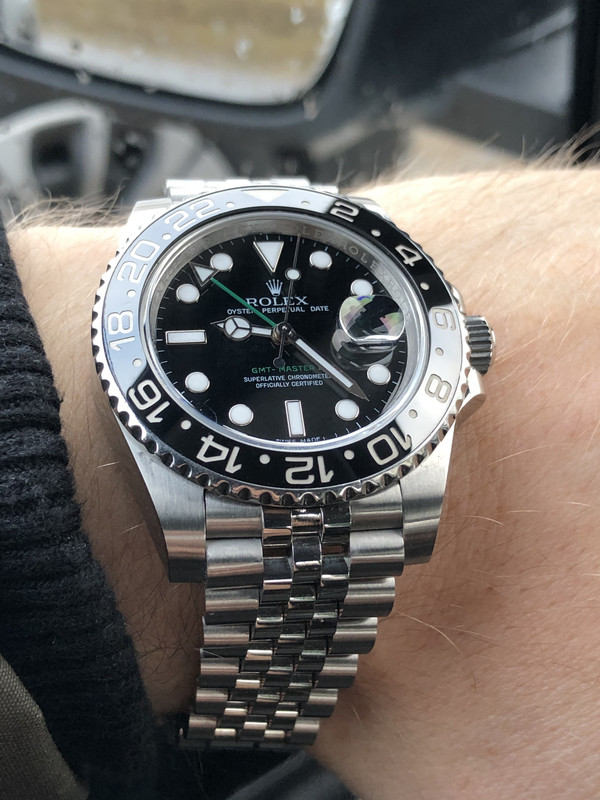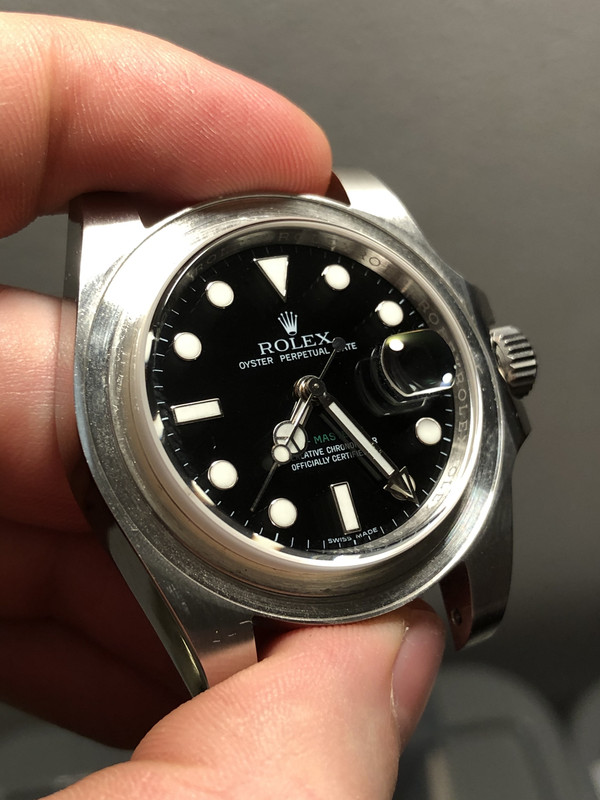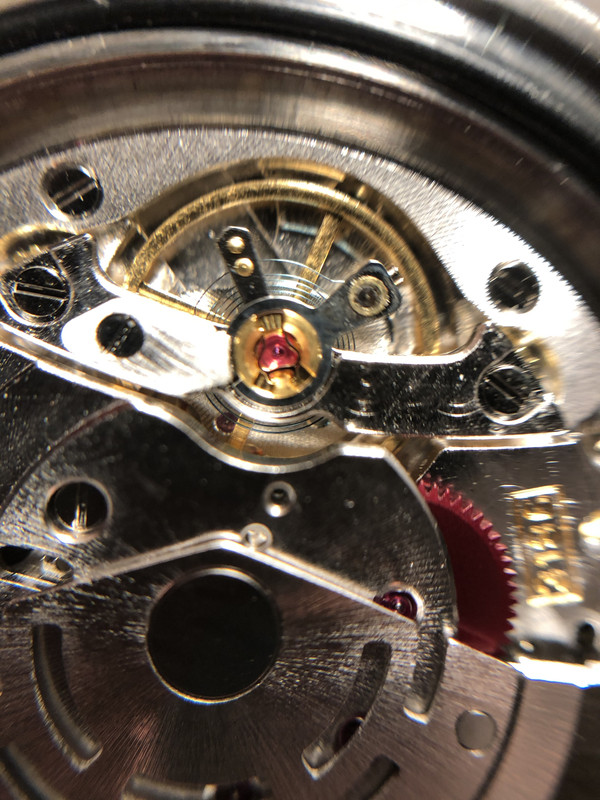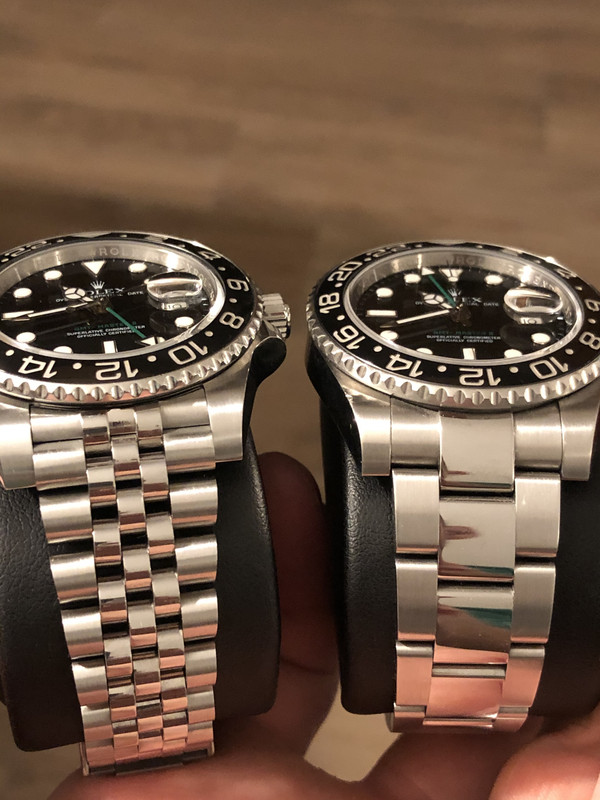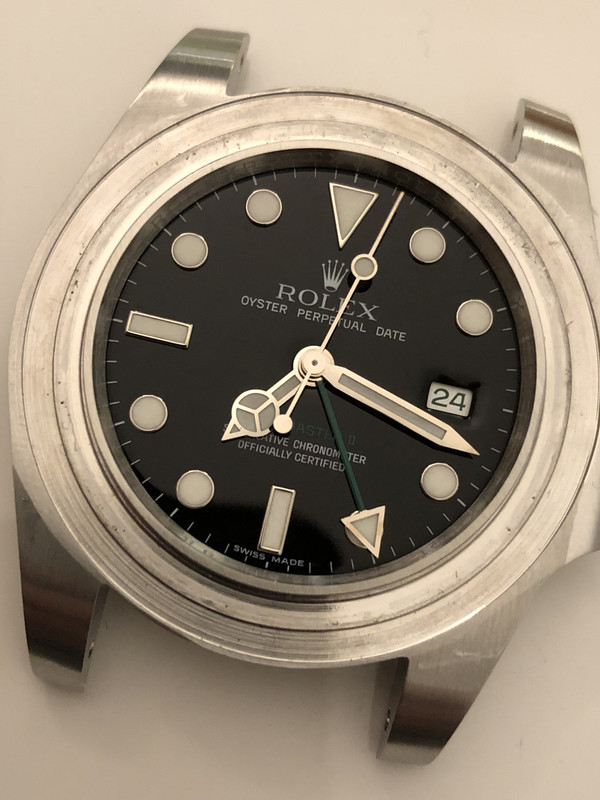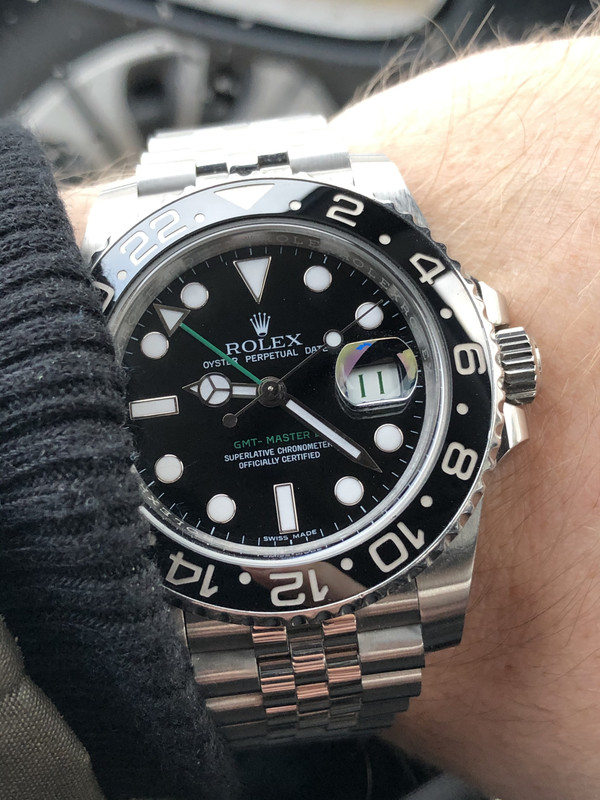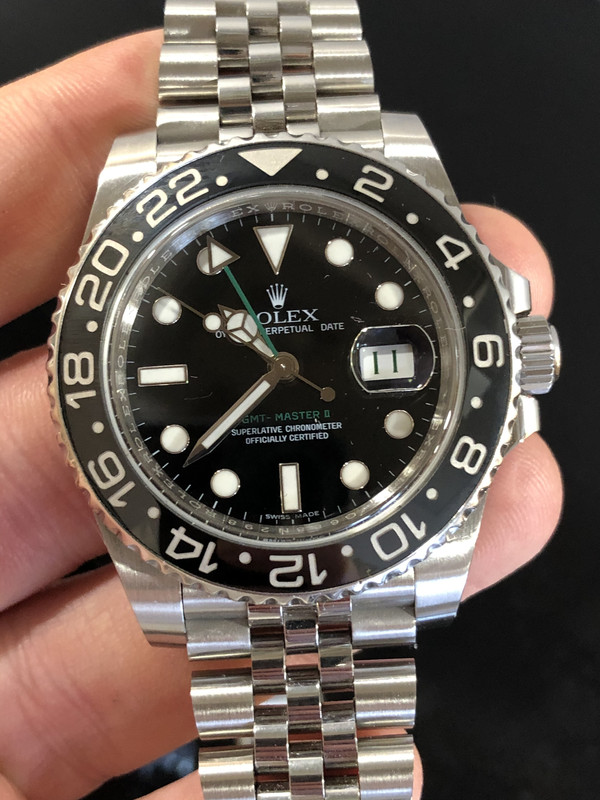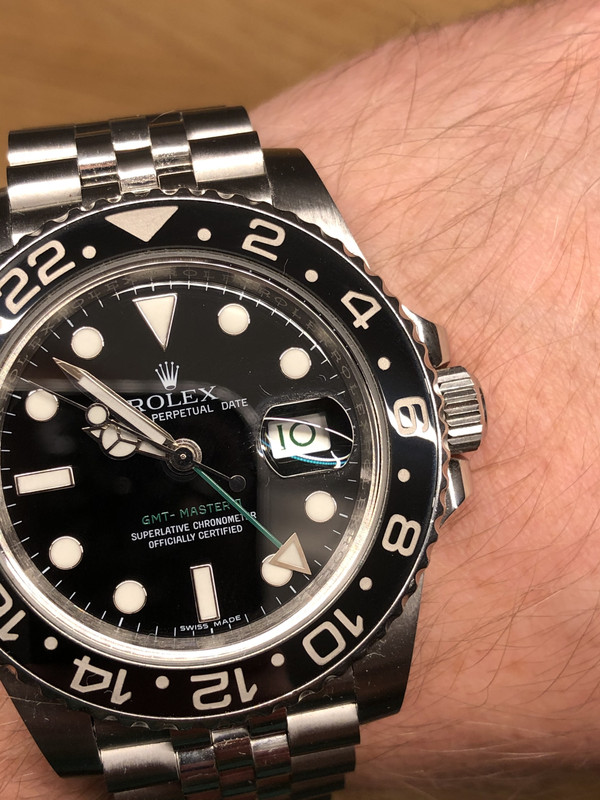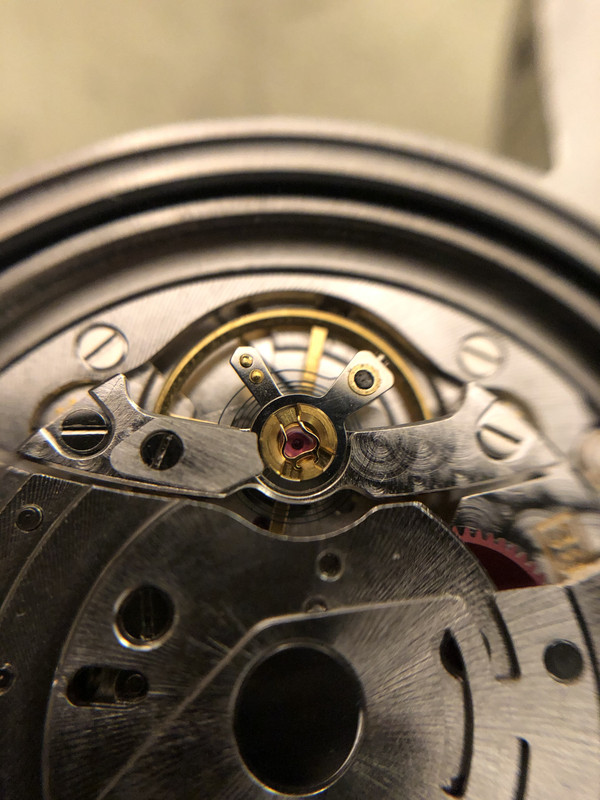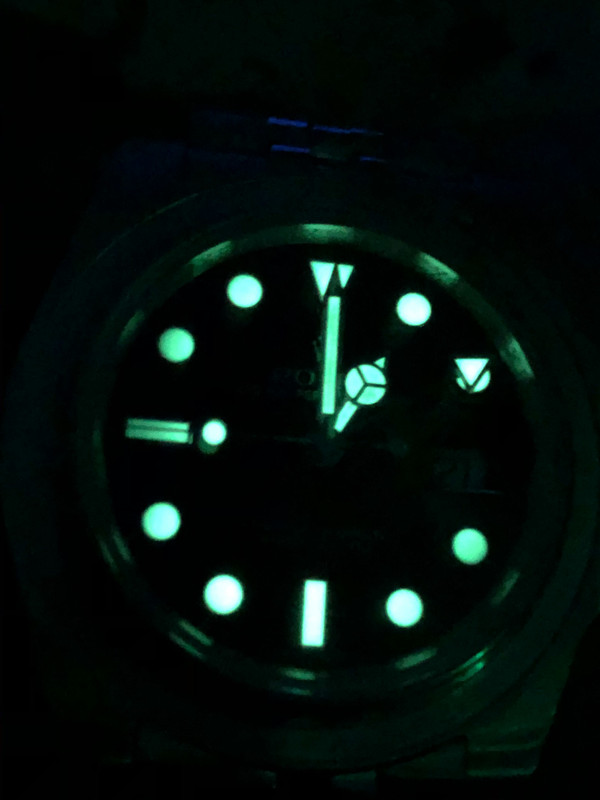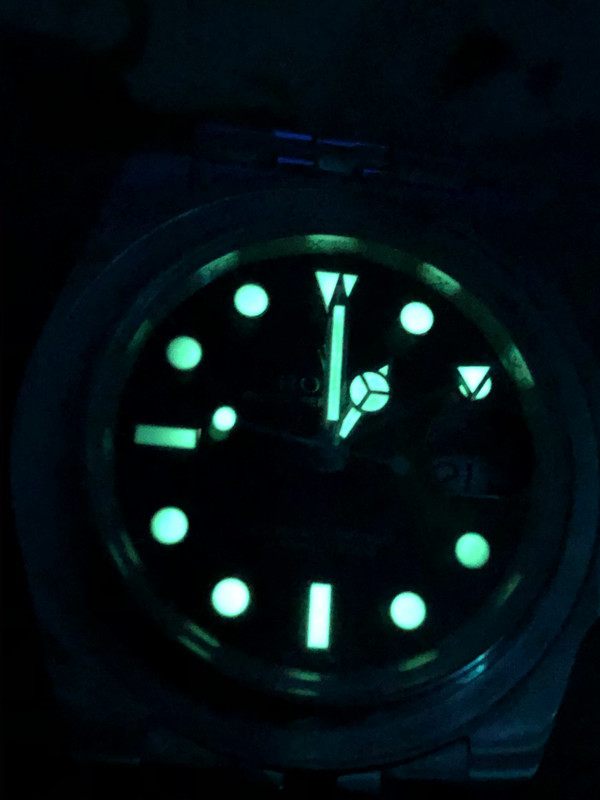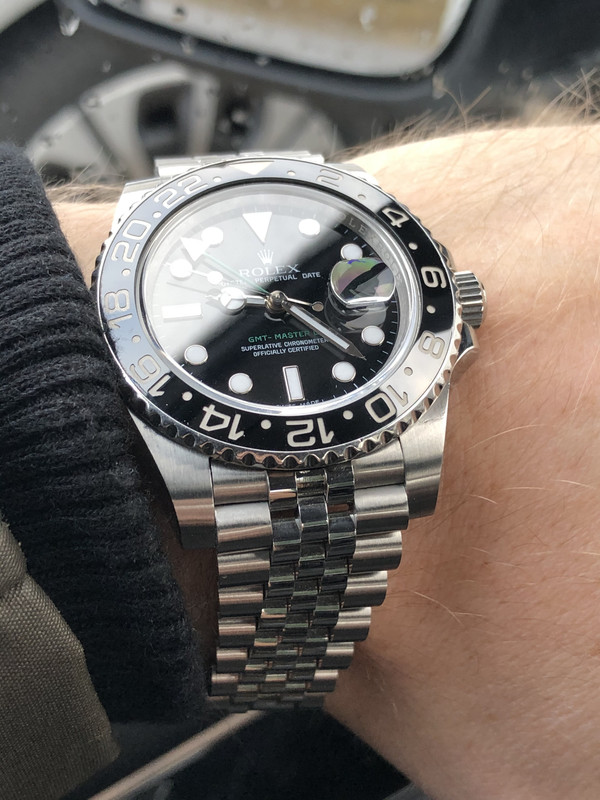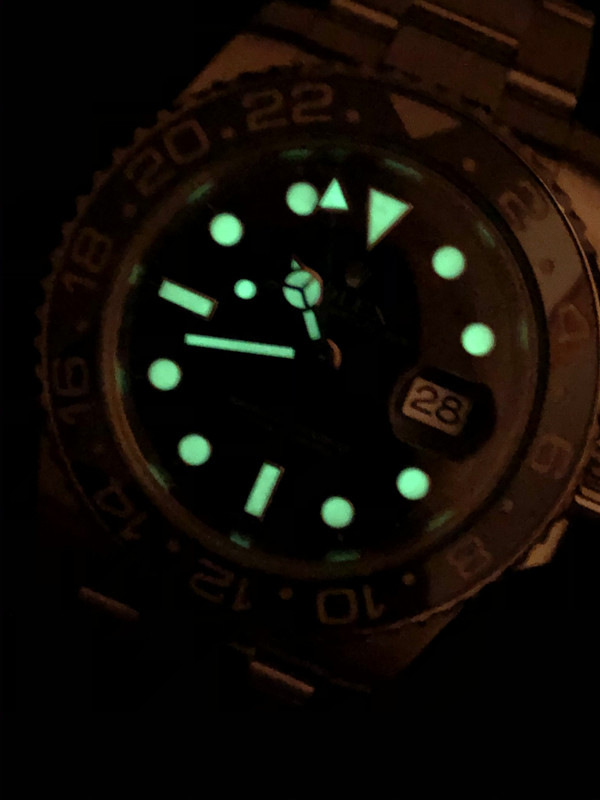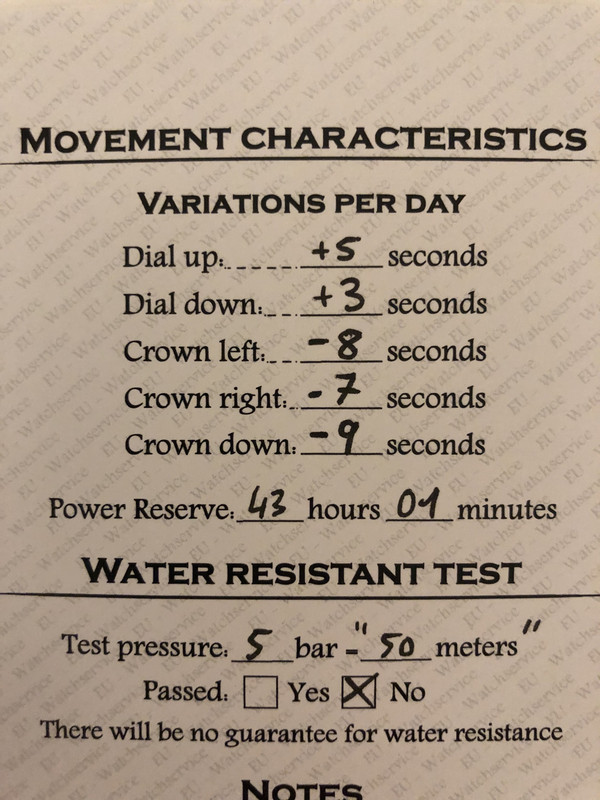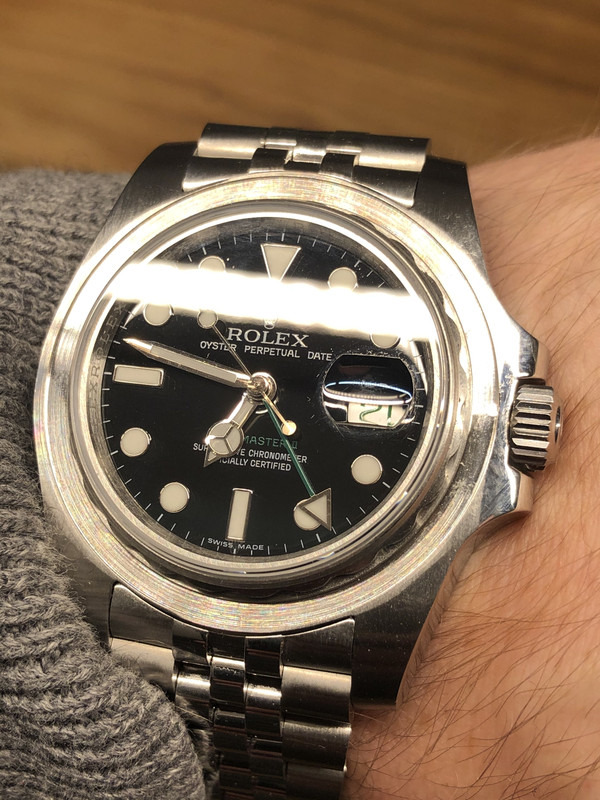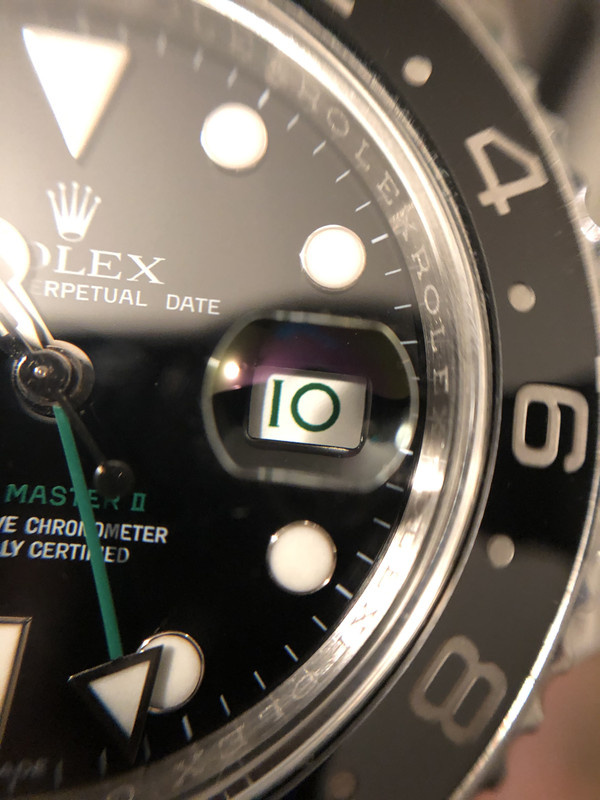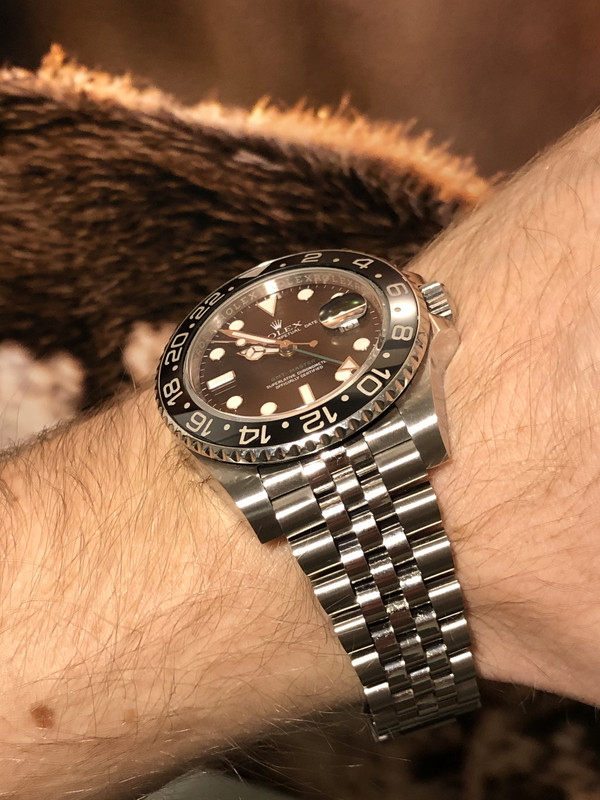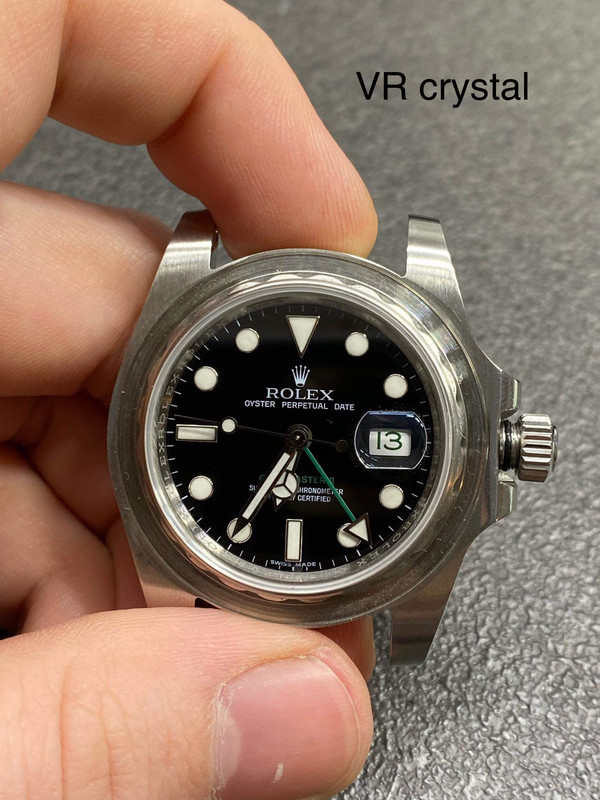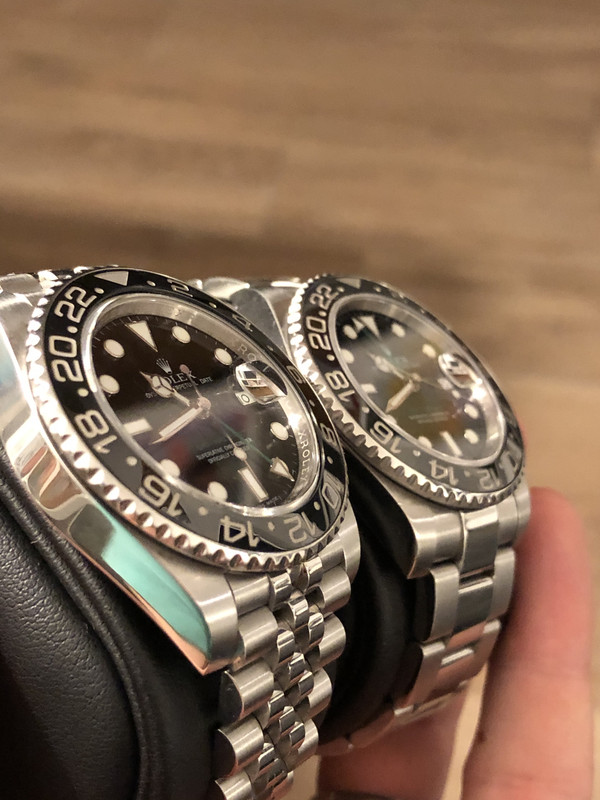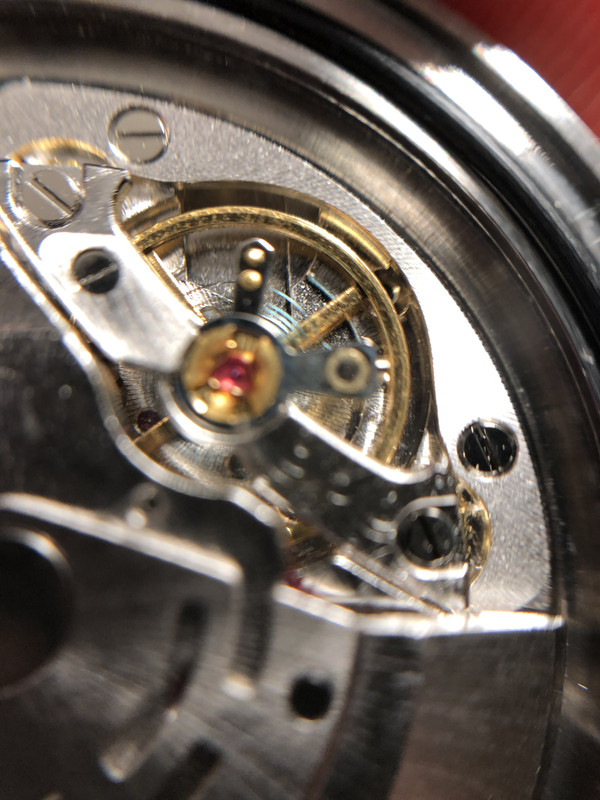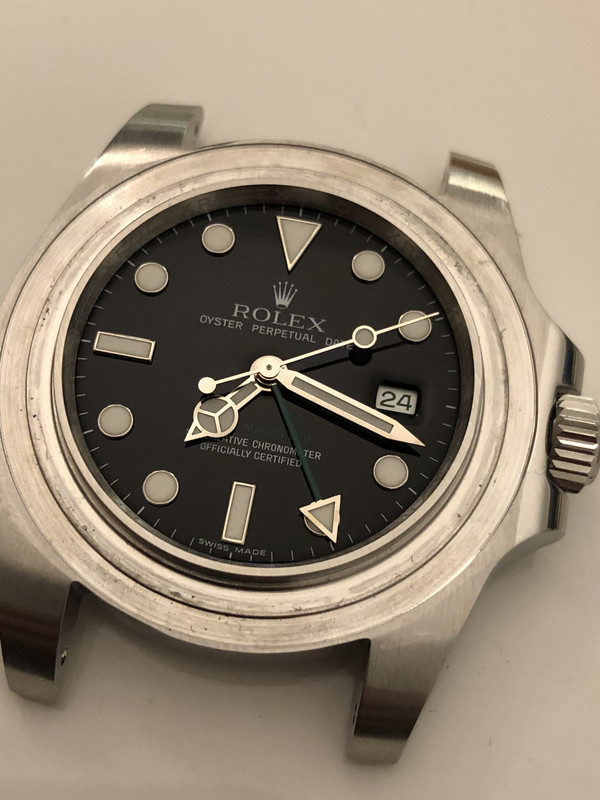 Is gmf bracelet for gmf gmt 126710?