Wanted to post this here on RWI yesterday but somehow I couldn't get on. Better luck today:
Had to take some time off to deal with a huge work load but also managed to pile up around a 100 straps that will be coming up for sale one by one every day at highly discounted prices.
I am shipping out a Fedex group shipment to Florida once a week and from there the shipments go on with USPS First Class Mail with tracking.
Shipping within CONUS is $10 and worldwide is $20.
If you buy more than one strap I will of course combine shipping.
First email gets the strap of the day.
So make sure to stop by daily.
Now to the first offering
SOD-09-02-19: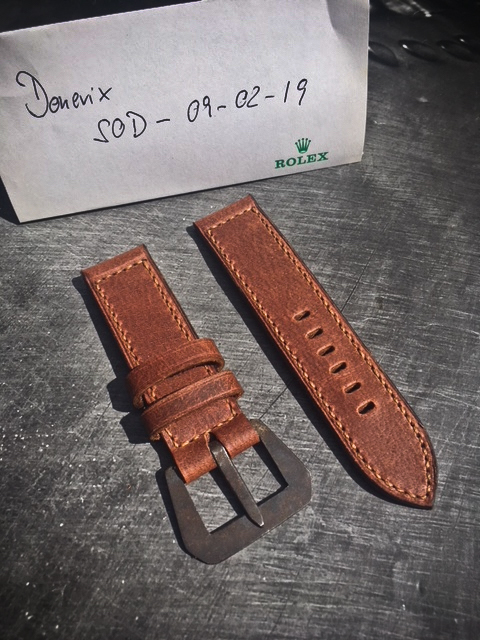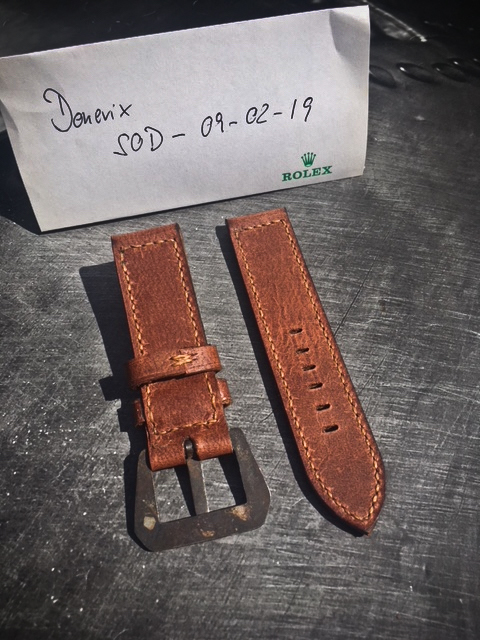 Vintage Saddle Leather with bronze stitch and vintage scorched handmade buckle
24/24, 120/80mm long, 4.0/3.0mm thick
Regular price: $179 plus shipping
Sale price: $99 plus shipping
If you would like the strap please contact me via email at
[email protected]
with the reference SOD-09-02-19