Introducing a very limited release from a special piece of leather I recently acquired. HC-XIII04 is a beautiful nubuck brown hide. Its smooth velvety texture and tonal variations give this strap an excellent potential to develop a beautiful patina & result in a very nice vintage aged looking strap for your Panerai.
Early pictures of my prototype strap.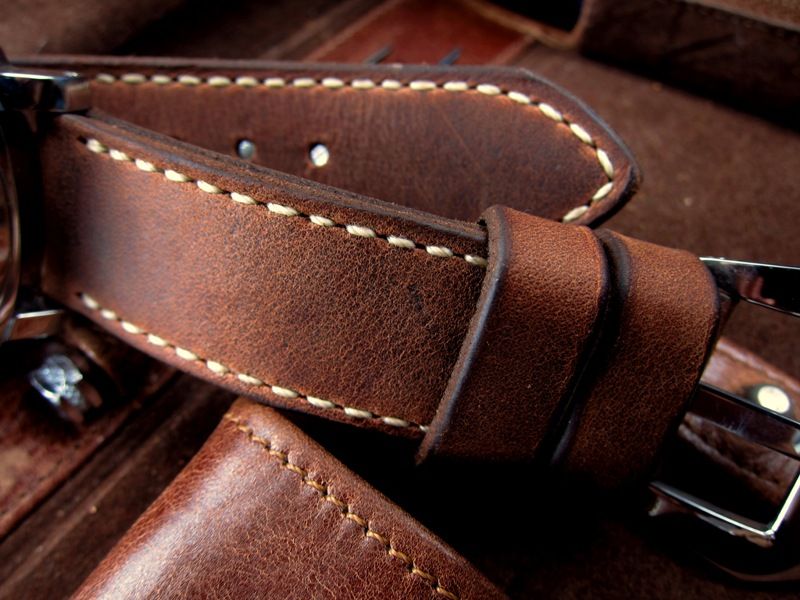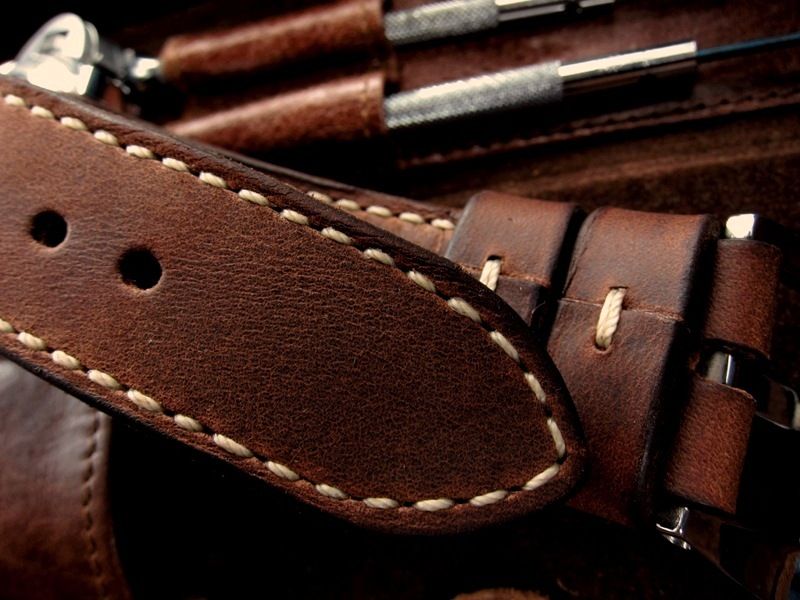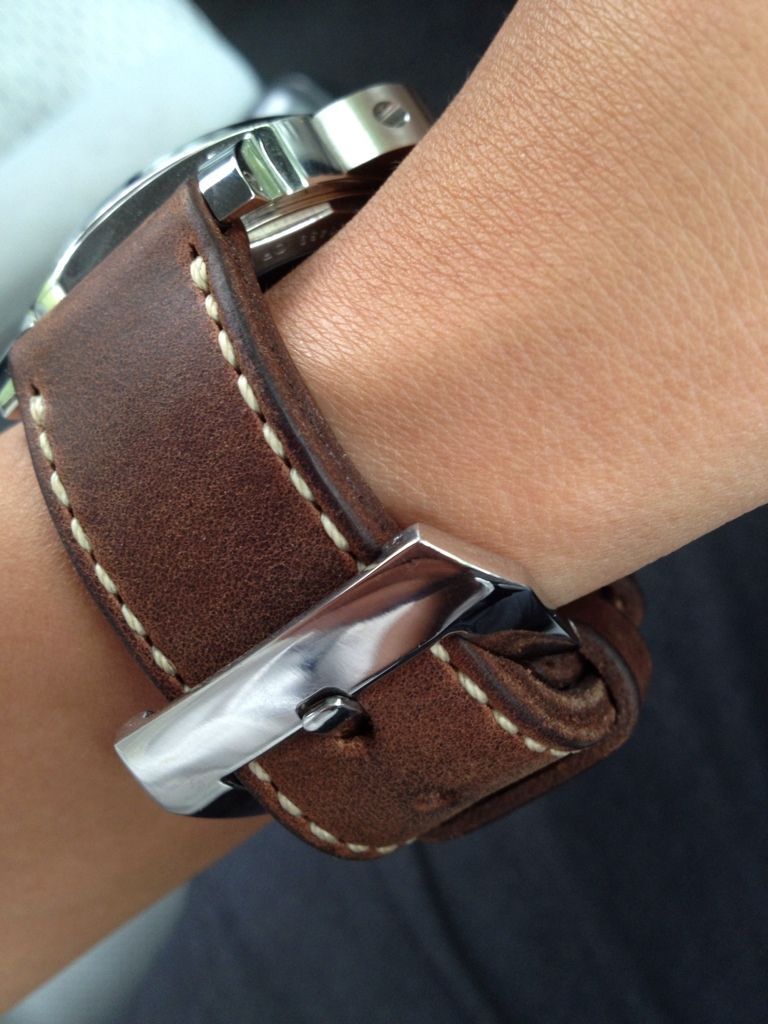 Patina developed after a month and I added black edge coat..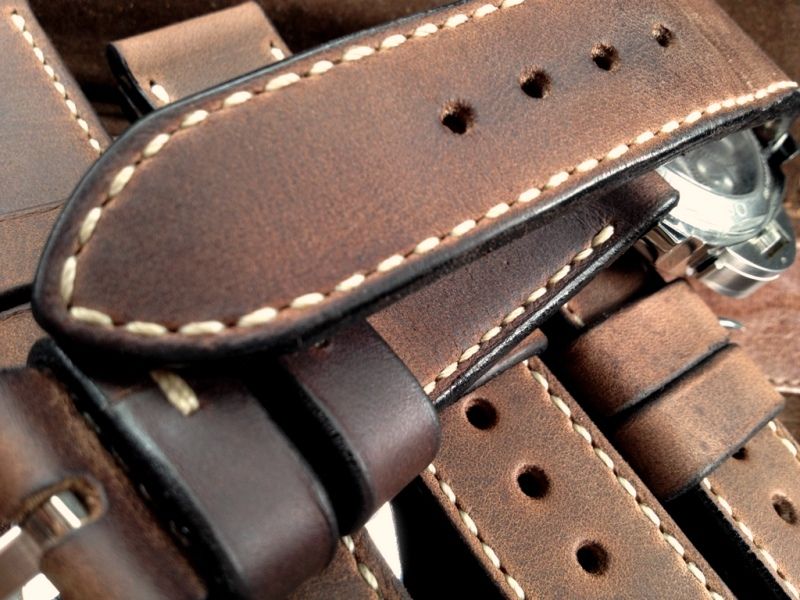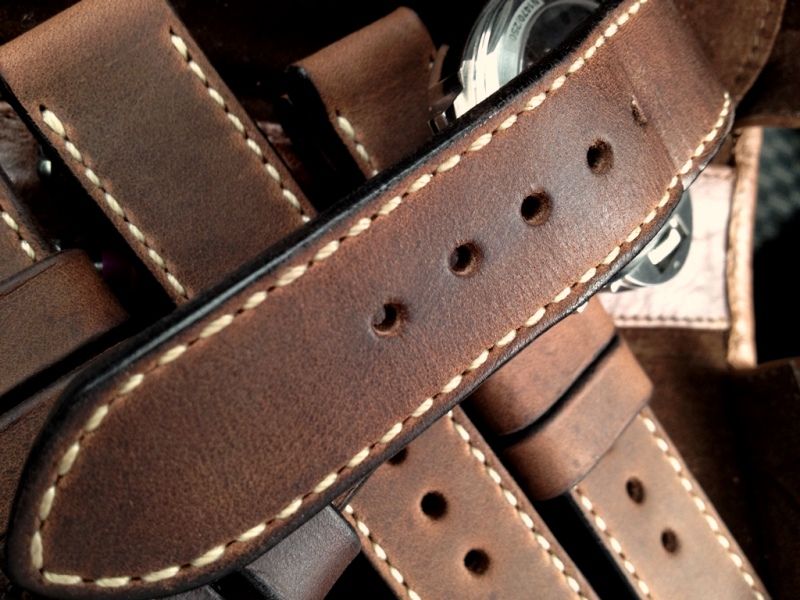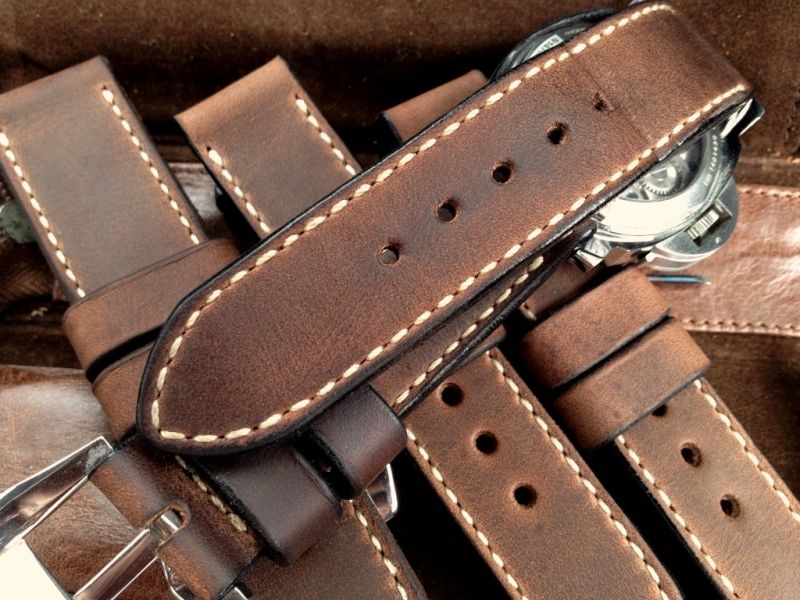 I am accepting custom orders now and will produce a few ready-mades for sale over the next few weeks until the leather is finished. With one on my wrist and 3 for sale below, It looks like I should be able to make only about 4 more straps from this leather.
I am offering this release at a very special price for both ready-mades and custom orders.
Price:
Without buckle: USD100
With buckle: USD110 (pls. check with me on buckle availability… Limited stock)
Prices include PayPal Fees and shipping worldwide via registered airmail is included. As usual no tracking/insurance and all risks on buyer once your package leaves the post office.
READYMADES FOR SALE
Production No. 1:
26 x 26, 135/85
Sewn in Polished Pre V Buckle
Price: USD110 sold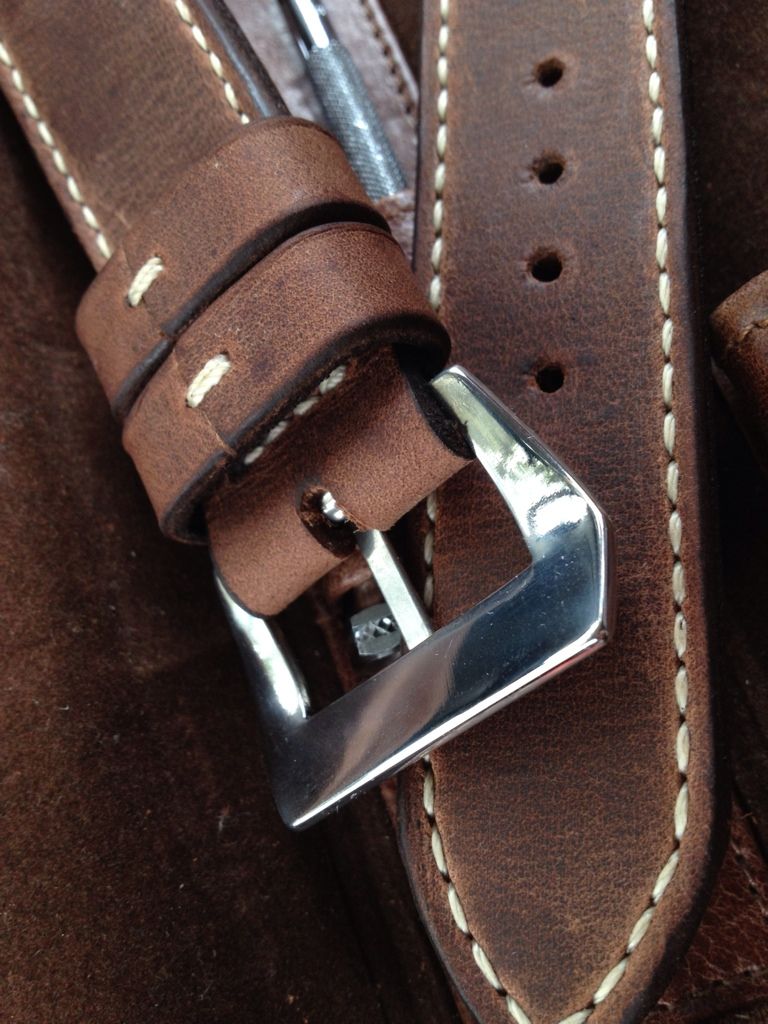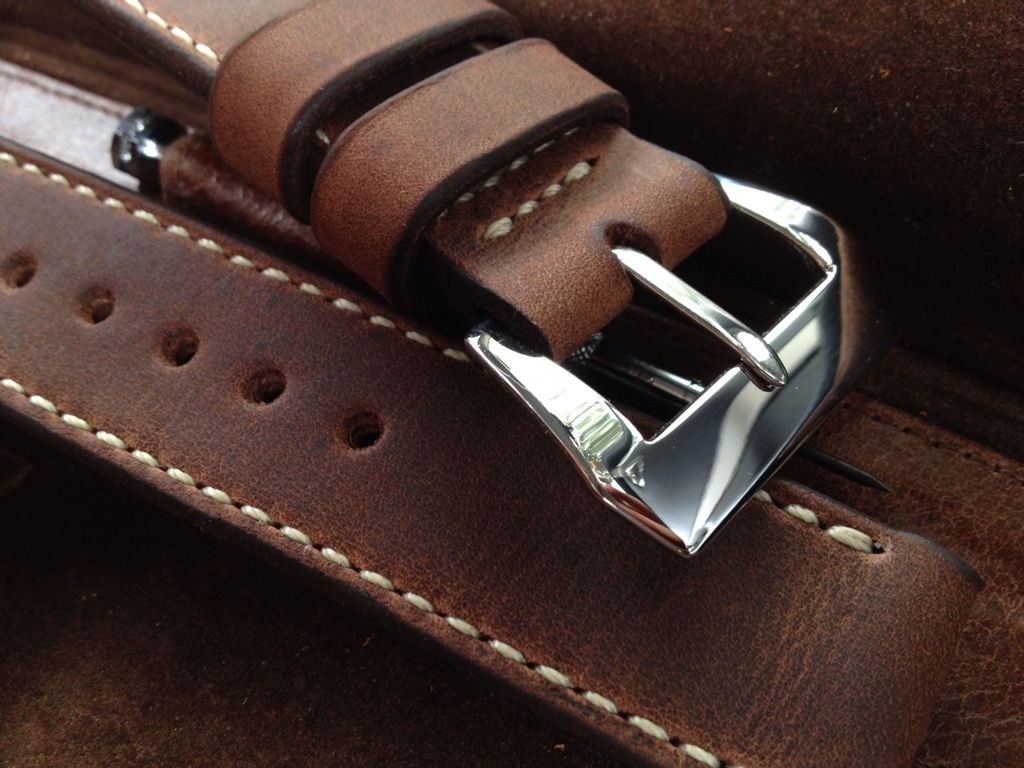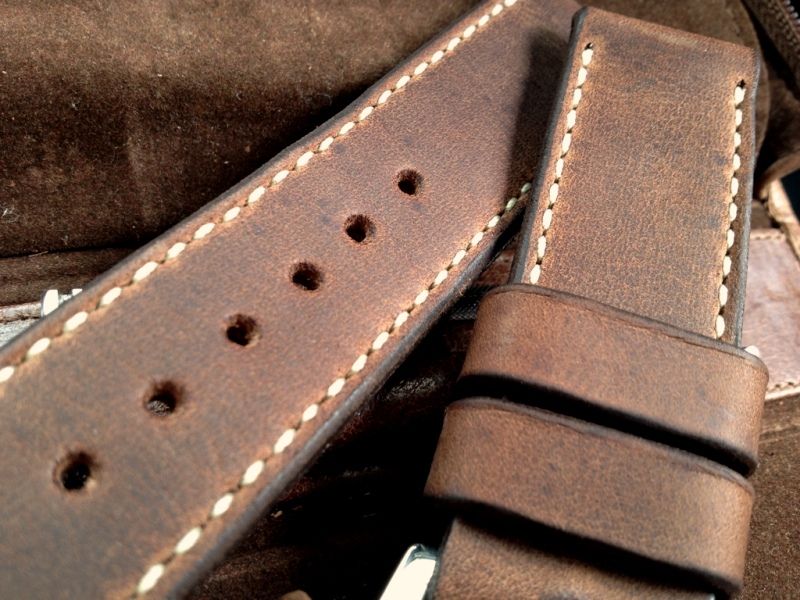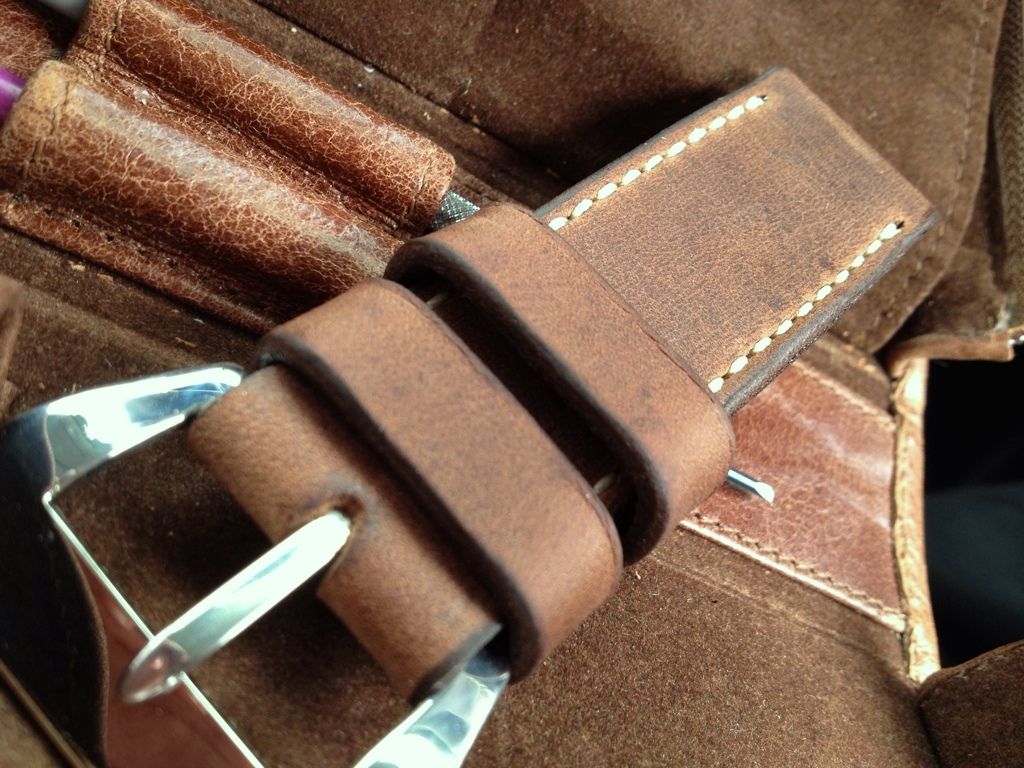 Production No.2:
24 x 24, 130/80
No Buckle
Price: USD100 sold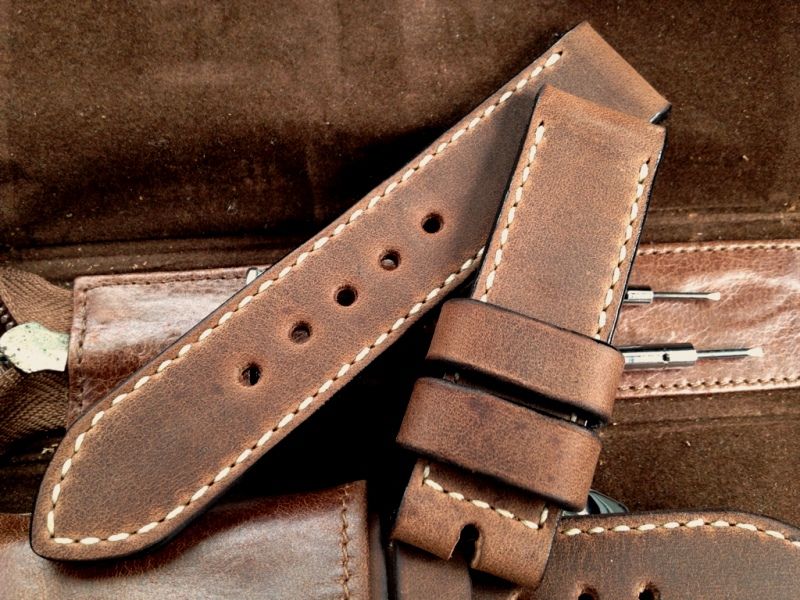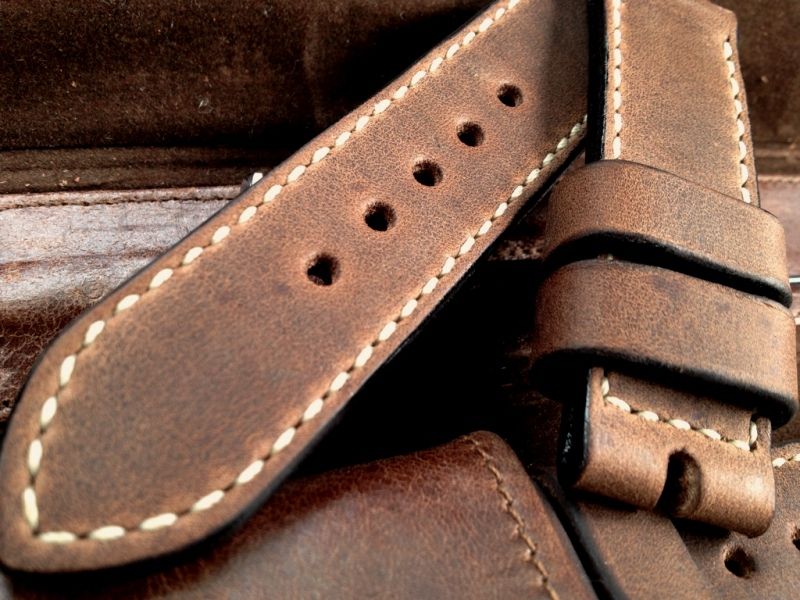 Production No.3:
24 x 24, 130/80
No Buckle
Price: USD100 sold