I'm still waiting on my refinished gen Tudor 7016/0 dial from the dial guy - so what should I do while I wait...?
Oh, why not gamble on a broken, gen Speedmaster reduced up for auction on eBay? That seems like a sensible way to spend money and time.
Well the auction was straight forward enough - images showed a slightly rusty 3220 movement without an oscillating weight and rusty stem. Seems likely water got it thru the tube, rusted the stem, and sat in the case back to rust the weight. Few parts, some cleaning, no problem. Oh and a new sweep hand.
Showed up two days later, looking like the auction but basically filled with oil. Huh, cool, that wasn't obvious in the pics, not mentioned in the description, and not mentioned in answers to my line of questions. I'll have to contact him with some dissatisfaction on that.
Well here's my project, restore this obviously damaged Speedmaster to working condition.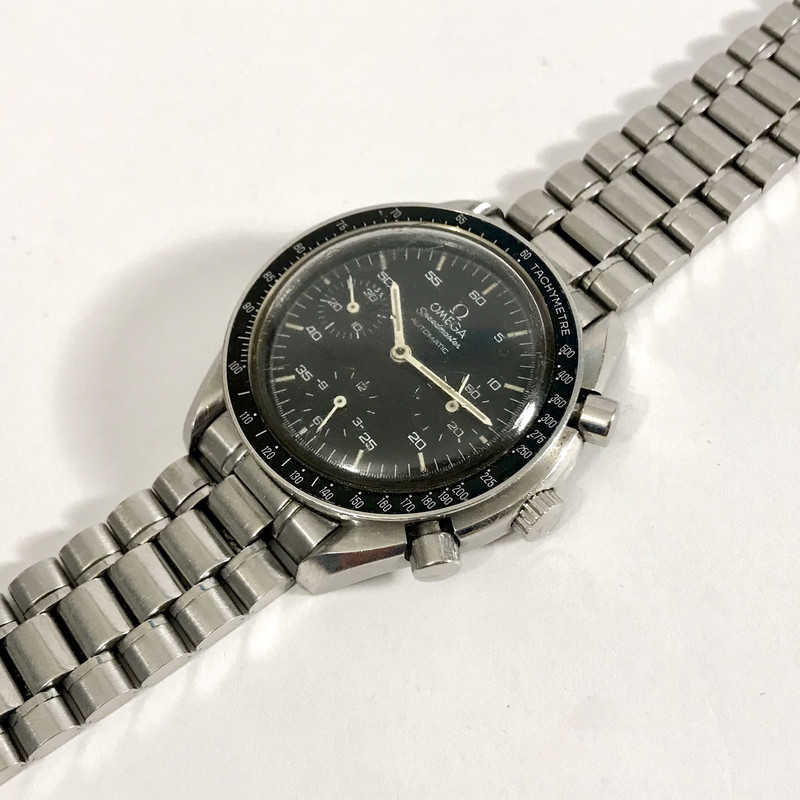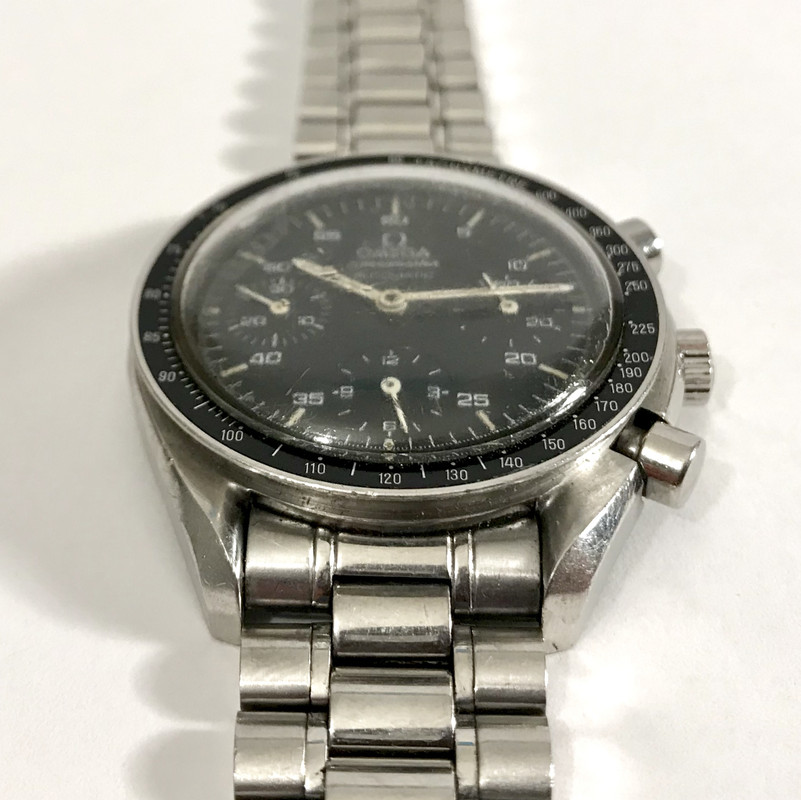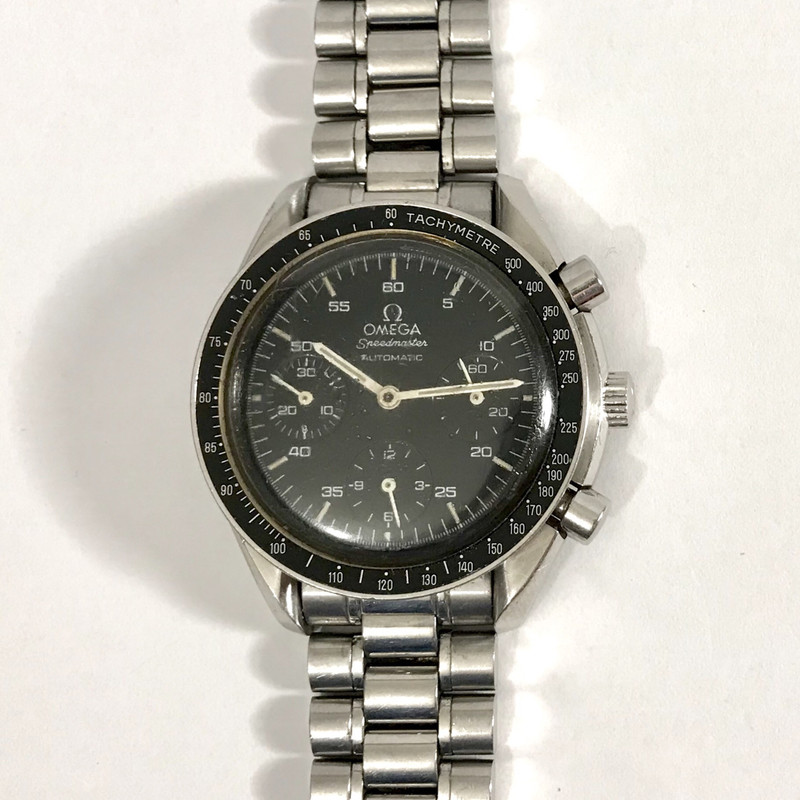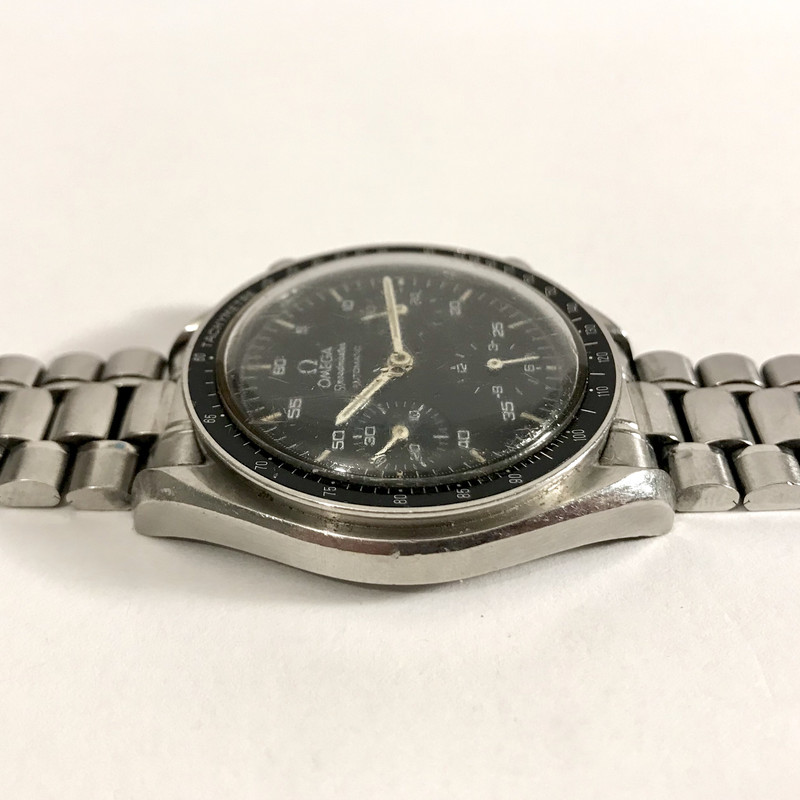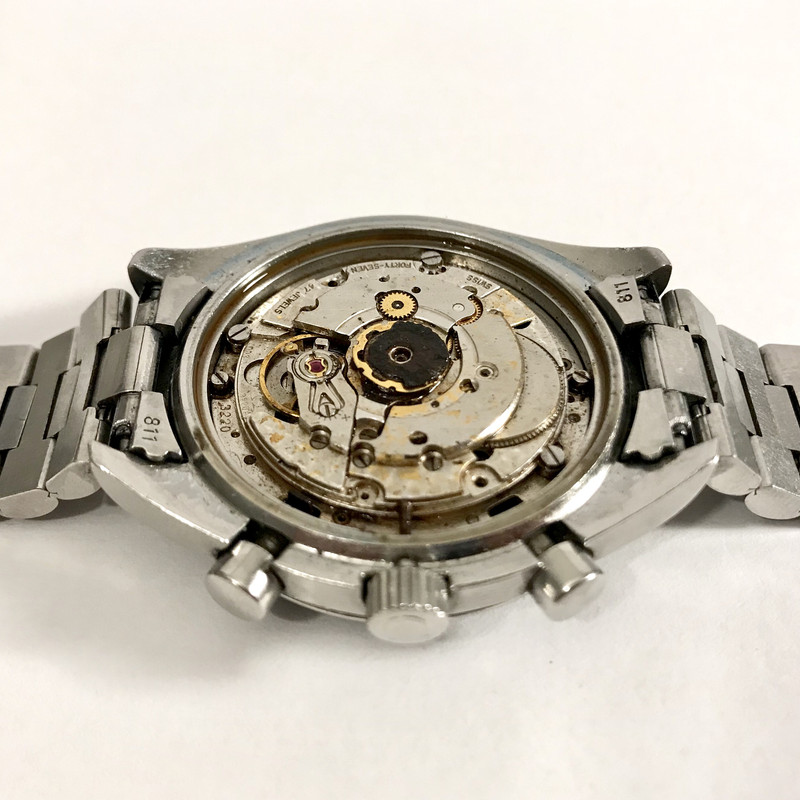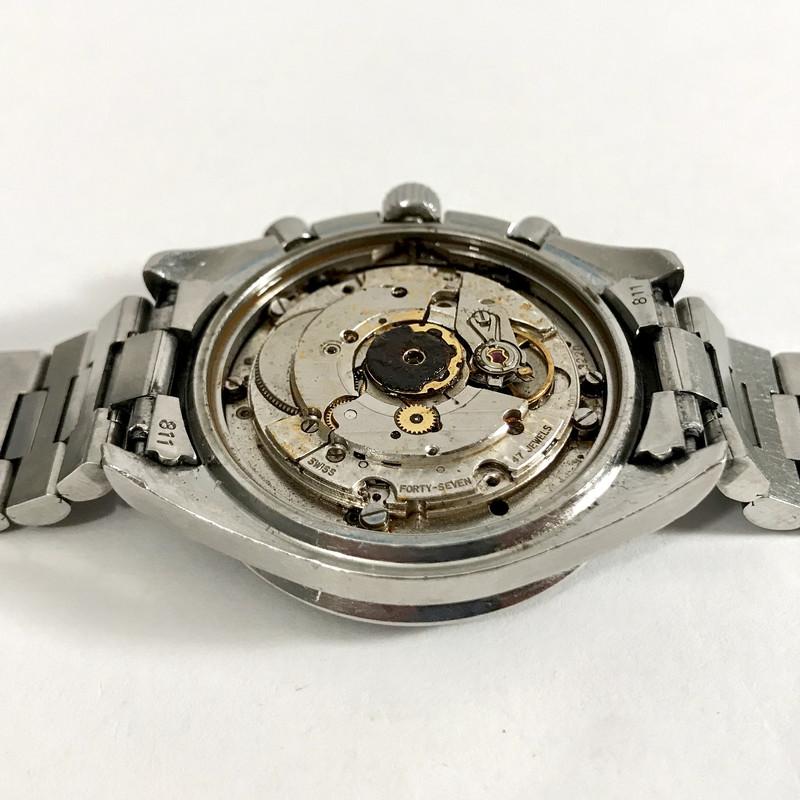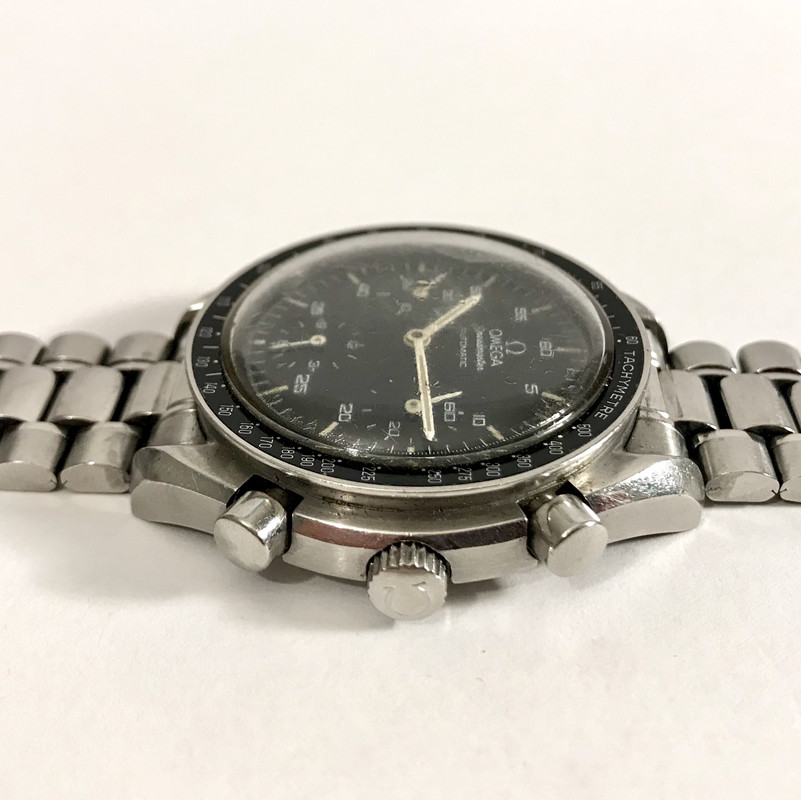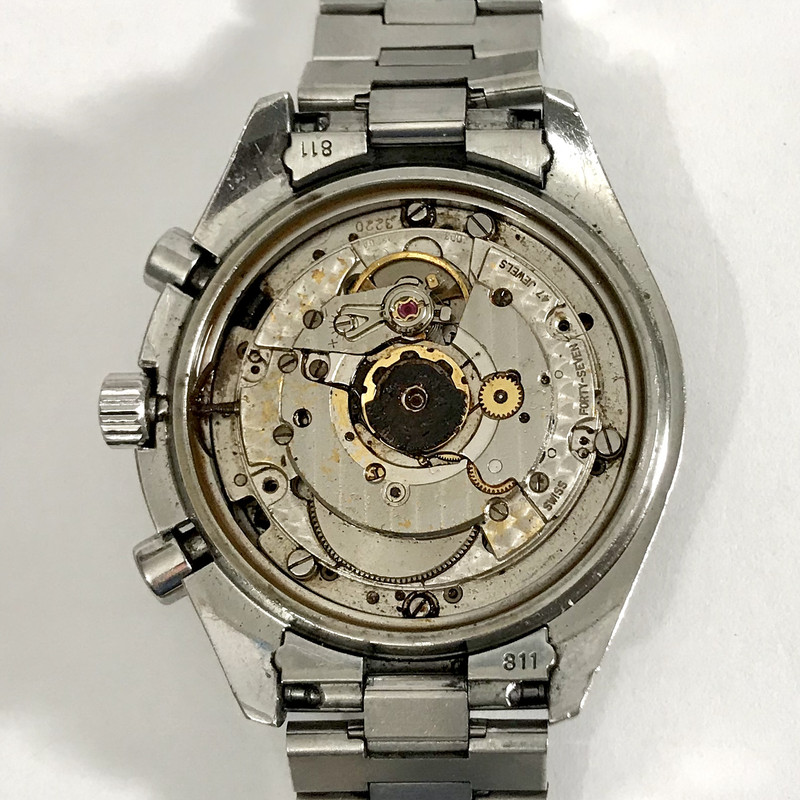 ​​​​​​​